The Magazine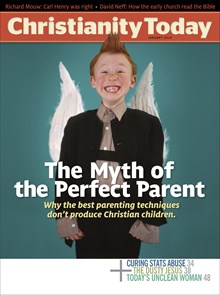 Read CT online anywhere you go.
Subscribers get full print and digital access, including:
10 award-winning print issues
PDFs of each issue
Full web access to ChristianityToday.com
60+ years of magazine archives
Table of Contents
In Every Issue
Taking the Long View
Parenting, our newest columnist, and the legacy of Carl Henry.
Faith Equals Action
To White House Fellow Adam Taylor, the math is simple.