"He has a great story," Christian blogger Jason Smathers told The Tennessean about Liberty Baptist Theological Seminary president Ergun Caner. "I wished he'd tell that story and stop where the facts end."
Smathers is one of several bloggers who raised doubts about Caner's testimony about leaving Islam for Jesus.
On Friday, an investigation by Liberty University trustees found "no evidence to suggest that Dr. Caner was not a Muslim who converted to Christianity as a teenager," but said he "made factual statements that are self-contradictory." The school announced that it would not renew Caner's contract as seminary dean (which expires at the end of the month), but would let him stay on as a faculty member.
Few critics had doubted that Caner had some sort of Muslim faith or background in his youth. But at issue were details, especially his description of his faith as devout and militant.
"Until I was 15 years old, I was in the Islamic youth jihad," Caner told a Florida congregation in November 2001. "Until I came to America, until I found Jesus Christ as Lord, I was trained to do that which was done on 11 September." But divorce documents say Caner was born in Sweden, moved to the United States at age 4, and was raised by his non-Muslim mother.
He also told television network CBN, "The only thing I ever learned about Christianity I learned from my imam and the scholars in the mosque. Then when I began to be trained in Madras we heard even more about Christians, that they are our enemies."
As the Associated Press pointed out, "It's not clear if the transcript should read 'madrasas,' a type of religious school for Muslims, or 'Madras,' a city in India. Neither makes sense in the context of a 1970s boyhood in central Ohio."
Caner isn't the only prominent convert from Islam under the microscope. Christians and others have been uncovering problems in the testimonies of prominent "former terrorist" speakers Kamal Saleem, Walid Shoebat, and Zachariah Anani.
Caner blamed a few misplaced words, just like Senate candidate Richard Blumenthal, who was exposed as falsely claiming to have served in Vietnam (rather than, as he later admitted, "during" the Vietnam War as a stateside member of the Marine Corps Reserve). In late February, Caner said, "I would be surprised if no discrepancies were discovered, given the hundreds of messages I have given. Every minister has made pulpit mistakes …. I am sure I will make some in the future. For those times where I misspoke, said it wrong, scrambled words, or was just outright confusing, I apologize and will strive to do better."
Grace Before, Grace After
Caner is right that every minister makes pulpit mistakes. But embellishing or exaggerating one's testimony is very different from misattributing a quote or other frequent preaching blunders. As Bruce Hindmarsh detailed in his landmark 2005 book, The Evangelical Conversion Narrative, our testimonies and spiritual autobiographies both describe and shape our core identity: they tell how Jesus rescued us as individuals and brought us into his communion of saints. They form us, and they form the communities we belong to. Since the 18th century, most evangelical churches have required some kind of testimony for membership. (As Hindmarsh puts it, "No narrative, no admittance.") We are a conversion-focused people who love stories.
With such an emphasis, it's no wonder so many of us are tempted to embellish our testimonies, to describe the time before making "a decision for Christ" as worse than it was and the afterward as too blissful. Testimony envy may be part of any community, but we evangelicals seem to have a particular bent toward narrative one-upmanship.
The Bible is full of variations on "I once was lost but now am found" that affirm we are at once already new creations in Christ and are being changed and converted moment by moment. Testimonies that shade the truth treat grace as a moment rather than as God's overflowing gift. While some of us have trouble pointing to a "moment of decision," each of us can surely see how God was extending grace to us long before we knew him. And each of us certainly knows the need for God's grace long after "the hour we first believed."
But the larger problem with embellished testimonies is that they inevitably shift the focus away from God. Unfortunately, this is a problem even for those of us who don't falsify our conversion stories: We can still forget that we are bearing witness to the work of God, not the change in our own lives or the evils of life without God (or of a false religion). It's not about how blind we were or how well we now see. It's not about how lost we were or how great it is to be found. It's about who God is, and how his grace is so amazing that he would save even us.
It's a great story, even for those of us with "boring" conversions (like growing up in central Ohio without terrorism training). Let's tell that story and stop where the facts end.
Note: This editorial originally appeared in the July issue of Christianity Today and was later updated to reflect Liberty's June 25 announcement.
Related Elsewhere:
Earlier Christianity Today coverage of the Caner controversy includes:
Bloggers Target Seminary President | Liberty's Ergun Caner accused of false statements in his testimony about converting from Islam. (May 3)
Liberty University cuts Caner as seminary dean | Trustees' investigation showed "self-contradictory" statements. Caner to remain as professor. (Liveblog, June 26)
Liberty Panel to Investigate Seminary President Caner's Statements (Liveblog, May 10)
In Books & Culture (a Christianity Today sister publication), Doug Howard raised questions about the testimony of Kamal Saleem, author of The Blood of Lambs.
Have something to add about this? See something we missed? Share your feedback here.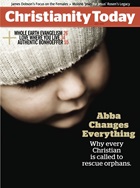 This article is from the July 2010 issue.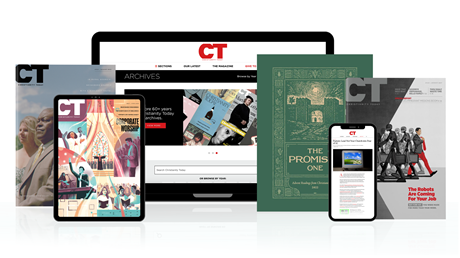 Subscribe to Christianity Today and get access to this article plus 65+ years of archives.
Home delivery of CT magazine
Complete access to articles on ChristianityToday.com
Over 120 years of magazine archives plus full access to all of CT's online archives
Subscribe Now
Bearing True Witness
Bearing True Witness