William Struthers, a neuroscientist and professor of psychology at Wheaton College, has written a book to help us avoid becoming seduced in a culture where pornography can invade our homes.
The bad news, he argues in Wired for Intimacy: How Pornography Hijacks the Male Brain (InterVarsity), is that the human brain can be chemically hijacked by pornography.
The good news is that the apostle Paul was right: The brain can be transformed by a renewed commitment to sanctification. Yes, I mean the brain, not just the mind. This book demonstrates that, while the process of transformation is based on a spiritual commitment of the mind to Christ, the result will be an anatomical rewiring of the brain.
To explain how this process works, Struthers goes into detailed descriptions of the anatomy and physiology of the brain. Beware: without some patience, wading through this material might feel like sitting through a biology class. While some of the material is daunting, it's also fascinating evidence of the magnificent complexity of God's creation. There are more nerve cells in the human brain than stars in the universe. While many of us have been taught that we can find ways to improve other parts of our bodies, like the heart, how many of us know that we can develop spiritual habits that benefit our brains?
For me, an addictionologist, the chapter titled "Your Brain on Porn" is one of the best explanations of how a person becomes addicted to the neurochemicals involved in love, romance, sexual arousal, and human touch. Addiction assumes that the brain becomes neurochemically dependent (tolerant) and will therefore crave activities, such as looking at pornography, that elevate those neurochemicals. This explanation gives scientific credibility to why "just looking" at pornography can never be done without consequences. It suggests that Internet porn is the crack cocaine of sexual addiction.
One question I am frequently asked is, "Is masturbation a sin?" Struthers believes, as I do, that whatever one believes about it morally, masturbation is "playing with neurochemical fire." In other words, even if you can masturbate without "lusting in your heart," you cannot escape the consequences of addiction if masturbation becomes routine.
Contrary to what our culture teaches, more sex is not better. The truth is that, for the human brain, there is never enough sex. Struthers does a good job in the second half of the book showing how the pursuit of spiritual intimacy in marriage is a true form of masculinity and, as such, will allow any amount of physical sex to be satisfying.
My one disappointment was the relative lack of practical advice on what to do to recover from addiction and walk the path of personal holiness. Struthers offers some suggestions, including a willingness and commitment to change, confession, having a spiritual mentor, and envisioning a better life. Those of us who are addicts, however, have already been discouraged by spiritual answers that are too vague or too easy.
Nevertheless, Wired for Intimacy is a valuable contribution to our field. Perhaps Gene Roddenberry was wrong in the introduction to Star Trek; the "final frontier" may not be space. It may be the human brain.
Mark R. Laaser, along with his wife, Debbie, are the founders and leaders of Faithful and True Ministries, an outreach to the sexually addicted.
Related Elsewhere:
Wired for Intimacy is available from ChristianBook.com and other book retailers.
InterVarsity Press has more on the book, including an excerpt.
Stuthers has a blog discussing his research.
Previous articles related to pornography and sexuality & gender include:
Help for the Sexually Desperate | More and more, Christian men are admitting they've been caught in a vicious cycle. (March 7, 2008)
Overcoming Inertia on Porn | Sexual images of children are the target of Canadian Christian campaign. (September 1, 2003)
Editorial: We've Got Porn | Online smut is taking its toll on Christians. What is the church doing about it? (June 12, 2000)
Have something to add about this? See something we missed? Share your feedback here.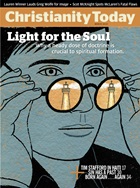 This article is from the March 2010 issue.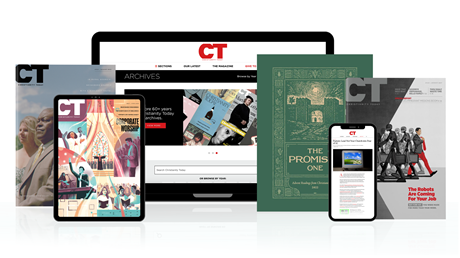 Annual & Monthly subscriptions available.
Print & Digital Issues of CT magazine
Complete access to every article on ChristianityToday.com
Unlimited access to 65+ years of CT's online archives
Member-only special issues
Subscribe
Transforming the Brain
Transforming the Brain