Judge overturns gay marriage ban
A federal judge in Boston declared unconstitutional the 1996 Defense of Marriage Act, which codifies marriage as a union between one man and one woman. The July ruling held that the federal law violates states' rights to define marriage by blocking legally married gay couples from federal benefits and violating the Constitution's "equal protection" clause. Meanwhile, the European Court of Human Rights ruled in June that, because European Union members have not yet reached a consensus on the matter, same-sex marriage cannot be viewed as a human right.
Washington pharmacists may pass on Plan B
The Washington State Board of Pharmacy will, for now, allow pharmacists who object to filling certain prescriptions—such as the Plan B morning-after pill—to refer customers elsewhere. Under intense pressure from Governor Christine Gregoire, the board adopted rules in 2007 forcing pharmacists to stock and sell Plan B regardless of moral objections. With lawsuits looming, the board said it is reviewing the regulations.
Court erases FCC decency standards
The Second Circuit Court of Appeals overruled the Federal Communication Commission's indecency policy in mid-July, claiming it "effectively chills speech." The court said the policy—which prescribed six-figure fines for "fleeting expletives"—was "unconstitutionally vague" and caused networks to self-censor protected speech. Southern Baptist leader Richard Land said the ruling could "throw open the floodgates to an even greater torrent of filth and perversion on our nation's airwaves."
Regent U. struggles to stay afloat
Despite a $95 million booster shot from the Christian Broadcasting Network, Pat Robertson's Regent University is struggling for financial stability. Moody's Investors Service predicts that the Virginia Beach school will "continue to experience deficit operating performance" that will "deplete or, at least hamper, financial resource growth" for the foreseeable future. New Regent president Carlos Campo is more optimistic but admitted to the Chronicle of Higher Education that "some fiscal challenges remain."
Editor's note: CT has posted an update and a response from Regent president Carlos Campo on Liveblog.
Hindu nationalist finally convicted of Orissa riots
INDIA Amid more than 800 police investigations after 2008's Orissa riots, which killed 100 people, Indian Christians finally saw one high-profile conviction. Manoj Pradhan, a leader in the Hindu nationalist Bharatiya Janata Party, received a seven-year prison sentence for causing the death of a Dalit Christian but was soon released on bail. While some Christians welcomed the sentence, local Protestant churches demanded that the court stretch Pradhan's sentence to life.
John Eldredge hopes to change drug cartel
The violent Mexican drug cartel La Familia has been distributing Wild at Heart to new recruits, drawing on the book's masculine themes and warrior metaphors. Author John Eldredge first expressed "sorrow and anger" to the Colorado Springs Gazette, but later told The Washington Post he was "delighted" the cartel was reading it, saying he hoped its true message would "touch the hearts" of its members.
PC (USA) still divided on gay issues
Two decisions at the Presbyterian Church (USA)'s July General Assembly revealed a deep divide on sexual ethics within the nation's largest Presbyterian denomination. The assembly voted to lift a ban on noncelibate gay clergy while mandating two years of further study before deciding whether to bless same-sex unions. For the fourth time since 1997, the assembly sent the clergy ruling to local presbyteries for approval.
Quebec court rejects "totalitarian" course
CANADA Loyola High School in Montreal does not want to teach the same secular ethics and religious culture class that Quebec mandates in its public schools, and the province's Superior Court said it does not have to. Justice Gérard Dugré ruled that the government's 2008 decision requiring the multi-faith course at the Catholic school had a "totalitarian quality" that was out of place in a multicultural society. The government plans to appeal.
Lutheran college turning out the lights
Dana College, an Evangelical Lutheran Church in America school in Blair, Nebraska, closed its doors in July after an accreditation board spiked a final attempt to save the school. The Higher Learning Commission of the North Central Association of Colleges and Schools said that it would not transfer Dana's accreditation if the 126-year-old school were sold to a for-profit corporation. Arrangements are being made for Dana's 500 students.
Beliefnet buyers have evangelical connections
Rupert Murdoch's News Corp sold the multi-faith website Beliefnet in June to the small firm BN Media. Two other BN properties, Affinity4 and Cross Bridge, have a pair of noted evangelicals as key advisers: Jay Sekulow, of the American Center for Law and Justice, and T. D. Jakes, pastor of the Potter's House in Dallas. The new owner says Beliefnet's editors will maintain editorial control.
Counseling programs dismiss Christian students
A counseling student sued Augusta State University in July, alleging she was told she must change her Christian beliefs about homosexuality in order to graduate. The school asked Jennifer Keeton to complete "diversity sensitivity training" and "increase exposure and interactions with gay populations" or face expulsion. Keeton said she was given "a choice of standing by the Bible or by the [American Counseling Association] Code of Ethics." Days later, a Michigan federal district court ruled that Eastern Michigan University was justified to dismiss a Christian graduate student from its counseling program in 2009 under similar circumstances. The court said the university has "a rational basis for requiring its students to counsel clients without imposing their personal values."
Sweden demands educational uniformity
SWEDEN Swedish lawmakers enacted a 1,500-page education bill this summer that restricts homeschooling to exceptional circumstances and requires religious "confessional schools" to teach the same curriculum as other schools. The confessional schools (mostly Lutheran) must also make religious activities optional. Opponents say the new law conflicts with the European Convention, which guarantees families the right to education based on their convictions.
Court: Feeding the poor is not religious act
The First Vagabonds Church of God in Orlando, which meets in a city park, must seek a permit to feed the homeless in city parks during its services. The 11th Circuit Court of Appeals ruled in July that feeding the poor does not qualify as a symbolic expression of the free exercise of religion. Orlando law requires permits for groups wanting to work in the parks, limiting everyone to two permits per 12 months. The National Coalition for the Homeless recently labeled laws of this type "part of a broader trend toward criminalizing homelessness."
Alcohol in, Baptists out?
INDIA The majority-Christian Indian state of Nagaland is debating whether to end its alcohol prohibition, and area Baptist leaders say the government has left them out of the discussion. The Nagaland Baptist Church Council led the charge for prohibition in 1989. (Some call Nagaland the world's most Baptist state.) The government says that prohibition only raised the price of alcohol and stimulated the drug trade. Baptists plan to defend the alcohol ban.
Oregon cracks down on faith healers
Oregon authorities turned up the heat on a church that rejects medical care. A judge put Timothy and Rebecca Wyland's child into state custody and ordered medical treatment in July. The Wyland's church, the Followers of Christ, has fought with authorities for years over their faith-healing traditions; in August, authorities indicted another couple for the death of their newborn son. The Wyland case is the first time authorities have removed a child from a Followers of Christ family.
Related Elsewhere:
See Christianity Today's news section and liveblog for more news updates.
Have something to add about this? See something we missed? Share your feedback here.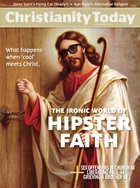 This article is from the September 2010 issue.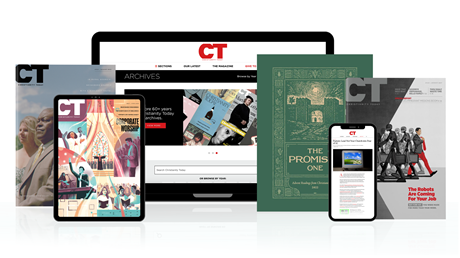 Annual & Monthly subscriptions available.
Print & Digital Issues of CT magazine
Complete access to every article on ChristianityToday.com
Unlimited access to 65+ years of CT's online archives
Member-only special issues
Subscribe
Regent U. Struggles to Stay Afloat (*Updated), Court Rules that Feeding Poor Is Not Religious, and Other News
Regent U. Struggles to Stay Afloat (*Updated), ...