Political Advocacy Tracker is a roundup of what Christian activist organizations have been talking about the past week.
How to Pray for Election Day
Labor Day may be the symbolic start of the campaign season, but for some Christian political activists, the campaign begins with a 40-day prayer vigil that will culminate before the November elections.
The 40 days of prayer was originally designed by the Southern Baptist Convention (SBC).
The SBC guide provides daily guides to prayer topics and Scripture to read and consider. The guide begins with prayers for revival in the lives of individuals, the church, and the country. Among the topics under "church revival" is "God's Revived People to Register to Vote." The prayer point comes days before registration deadlines in most states. The guide states, "Voting is an indispensable part of responsible Christian citizenship." It recommends praying to God to do the following:
Burden Christians to want to be involved in the direction of the country.
Lead church leaders to preach on the importance of Christian involvement in the election.
Compel Christians to take the time to register to vote.
Help churches find creative ways to encourage Christians to register to vote.
Help you talk to Christian friends about the importance of voting.
Help you get the information needed about the candidates and the issues to be able to vote intelligently.
Confound the efforts of people who try to stop Christians from getting informed in the churches.
The guide picks up other civic and political topics on October 12, when it gives guidance on prayer for "national renewal." The focus is on public morality issues, including pornography, abortion, "family-friendly" policy, traditional marriage, religious liberty, impartial ...
1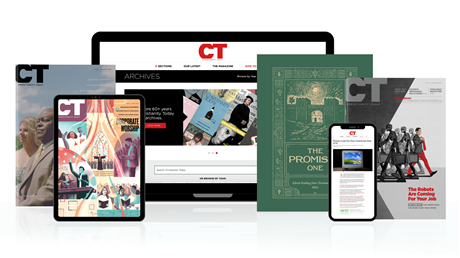 Find hope and historical insight. For a limited time, explore 60+ years of CT archives for free!
Daily devotions from Timothy Dalrymple during this pandemic.
Hundreds of theology and spiritual formation classics from Philip Yancey, Elisabeth Elliot, John Stott, and more.
Thought journalism that inspires you to think more deeply about your faith.
40 Days of (Political) Purpose
40 Days of (Political) Purpose