This article is from the December 2011 issue. Subscribers can read all of CT's digital archives.
For some people the big fear beyond death is judgment. For most of Christian history this has been what Christianity was really all about—preparing you to face the finality of judgment, and its bifurcation between heaven and hell …. While we may not imagine perpetual fire or gnashing of teeth, it's not hard to imagine being alone forever, a very gloomy prospect. And if one adds to that the possibility of everlasting pain, it's too oppressive to think about.
Perhaps the biggest fear for the contemporary imagination, captivated as most of us are by the realization and fulfillment of the individual self, is that beyond death lies simply oblivion. It is rationally hard to square the myriad complexity and texture of human existence before death with total emptiness afterward. But when we witness the mundane biological process of death in animals and plants, there can seem little observational reason for arguing that humans will be significantly different. As Johnny Carson is rumored to have said, "For three days after death, hair and fingernails continue to grow—but phone calls taper off." We're left with just our bodies and the worms. All the restorative qualities of sleep suddenly go out the window, and we are faced with a sleep without end, a complete annihilation of the self ….
In the face of this, St. Paul writes these stirring words, which conclude the eighth chapter of his Letter to the Romans: "For I am convinced that neither death, nor life, nor angels, nor rulers, nor things present, nor things to come, nor powers, nor height, nor depth, nor anything else in all creation, will be able to separate us from the love of God in Christ Jesus our Lord."
Paul ...
1
Be Not Afraid: Facing Fear with Faith
Brazos Press
2011-11-01
224 pp., $11.11
Be Not Afraid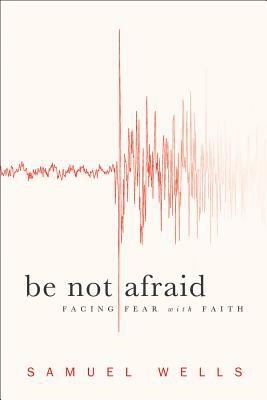 This slideshow is only available for subscribers.
Please log in or subscribe to view the slideshow.