A prolific C. S. Lewis scholar has initiated an e-mail petition against a Bible that features devotional readings from the beloved British apologist. Louis Markos says the New Revised Standard Version (NRSV) translation used in The C. S. Lewis Bible has a gender-neutral agenda, which he says is at odds with Lewis's convictions.
The Houston Baptist University English professor began circulating the petition soon after the November 9 release of the Bible, published by HarperCollins. The author of two recent books on Lewis calls it unjust to tie the apologist's writings to an implicit push for the gender egalitarianism that Lewis would have opposed.
"The NRSV has been around so long, a lot of people don't realize there was an agenda behind it," said Markos, who wants HarperCollins to reissue the Bible in the King James or Revised Standard Version. "How can we do this to Lewis? He and his legacy have been hijacked."
The petition attracted modest support from signers that included James Kushiner, executive editor of Touchstone Magazine, and Robert Sloan, president of Houston Baptist University, as well as Wheaton College professor Leland Ryken, who said that for the goal of reading Scripture alongside Lewis, this Bible should have been released in the KJV translation that Lewis used.
"The choice of the NRSV, of which HarperCollins is the U.S. publisher, seems to have been a marketing decision rather than a logical choice," Ryken said.
The chances of the publisher withdrawing the Bible are dim. Imprint HarperOne received 30,000 advance orders from the 50,000 first printing of its hardback and leather-bound editions.
"I didn't know whether to laugh or cry," said Mickey Maudlin, vice president and editorial director of HarperOne, of Markos's petition. "It's embarrassing for the evangelical movement and fans of Lewis to have this kind of issue come up." Believing that the irenic Lewis would not have lobbied for or against a specific issue, Maudlin said Markos is elevating a debate over language to one of theology.
Eastern University professor Mary Stewart Van Leeuwen said many evangelicals want to turn Lewis into "the 13th apostle" and link him to complementarianism. But she has also argued in a recent book, A Sword between the Sexes?, that the author's writings show him moving toward egalitarian thought later in life.
"Evangelicals are very good at picking up some good cause which is overstated," said Van Leeuwen. "Read everything Lewis wrote … before you jump on a bandwagon like this."
Despite little chance of a successful petition, Markos planned to keep it circulating into 2011, saying he hopes to get people thinking about the issue instead of heading down what he calls "a slippery slope."
Lewisophile academics backing the Bible include Jerry Root, the Wheaton College professor who served as co-consulting editor on the project. Root said nobody involved tried to clandestinely use Lewis's name to "pull one over" on an unsuspecting public.
"I doubt Lewis's feathers would have been ruffled by this Bible, except to say he might have been embarrassed that someone would use his writing and attach it to the Bible," he said.
Lyle Dorsett of Samford University echoed those sentiments, saying he could not imagine Lewis being upset with any endeavor that might get people reading and thinking more deeply about the Bible.
Related Elsewhere:
Christianity Today has a special section on C.S. Lewis and a special section on the TNIV.
Louis Markos wrote a cover story on Lewis for the April 23, 2001 issue of Christianity Today.
Have something to add about this? See something we missed? Share your feedback here.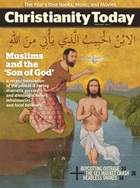 This article is from the February 2011 issue.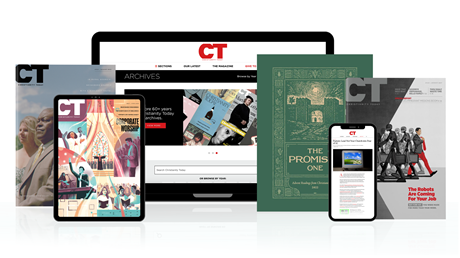 Subscribe to Christianity Today and get access to this article plus 65+ years of archives.
Home delivery of CT magazine
Complete access to articles on ChristianityToday.com
Over 120 years of magazine archives plus full access to all of CT's online archives
Subscribe Now
That Hideous Bible? C.S. Lewis Bible Kicks Up Gender Protest
That Hideous Bible? C.S. Lewis Bible Kicks Up Gender Protest