true
It is a little past noon on a blustery, sunny Saturday in late October, and Mavis Staples takes the stage in front of over 200,000 people on the Washington Mall. At 71, Staples is a veteran of similar massive gatherings.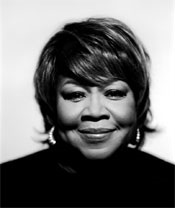 The gospel musician sang at the inaugurations of former presidents Kennedy, Carter, and Clinton, and appeared with Martin Luther King Jr. at dozens of civil rights rallies in the 1960s. But she is on the Mall today at the request of comedians Stephen Colbert and Jon Stewart, whose Rally to Restore Sanity and/or Fear is about to take a humorous but not-so-gentle poke at the histrionic polemics and hand-wringing that have recently characterized political dialogue in America.
As she and Jeff Tweedy, the founder of indie rock band Wilco, launch into "You Are Not Alone," the title track from her latest album, she's taking no prisoners:
A broken dream, a broken heart
Isolated and afraid
Open up, this is a raid
I wanna get it through to you
You're not alone
It is intended as a healing balm for a troubled and divided nation, and it is, as it has always been, the only real and lasting antidote for fear. She is singing the gospel of Jesus Christ, which is the answer that still matters most to Mavis Staples. She's been at the forefront of political change in the United States for the better part of fifty years, so it's more than a cause. It's a life.
"It's hard times for many people," she told me after the rally. "People are losing their jobs, losing their homes. There's a lot of fear out there. And that song, 'You Are Not Alone'—that's the song we wanted to communicate to everyone, that we are all in this together. You don't have to do this by yourself.
"And, of course, I believe that Jesus is with us, too. Some people will hear it as a gospel song. And some people will hear it as a song about solidarity, about sticking together. And it is. It's all of those things. Stephen Colbert asked me to sing that song at the start of the day, to set the tone. And I thought it went pretty well."
She chuckles, recalling the rapturous ovation that greeted her performance. "Not too bad, I guess, for an old gospel singer."
'The Devil doesn't have any music'
A longtime member of Trinity United Church of Christ on Chicago's South Side, Staples has always sung about her Christian faith. Her latest record—You Are Not Alone, which finished number two in Christianity Today's Album of the Year voting—includes plenty of rousing gospel but also a few tracks that could be called protest songs, or at least "social awareness" songs. That the record, produced by Tweedy, has been nominated for a Grammy in the Americana category, instead of one of the typical gospel categories, speaks to its eclecticism. (Update: On February 13, Staples won the award for best Americana album.)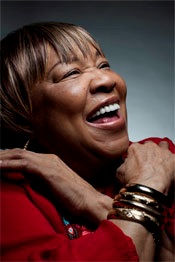 Staples says the new album "goes deep." She adds, "With my music I want to show people that we can overcome every injustice and every trial. People need to know that even though they may not be able to change their circumstances, they themselves can be changed. You know, prayer changes things. God changes things. And if you'll let him, God is able to carry you through."
Staples's mainstream appeal demonstrates that we are a long way from the days when early rhythm and blues and soul pioneers like Sam Cooke and Wilson Pickett had to fend off criticisms from the church for singing about "secular" themes. The battle lines have long been drawn, but Staples, who moves seamlessly between traditional gospel songs, social protest anthems, and rock and pop standards, is having none of it.
"The Devil doesn't have any music," Staples says flatly. "Ever since we were young kids, we sang songs that we thought of as positive music. Some of them were gospel songs. And some of them were message songs like "Long Walk to D.C." or "For What It's Worth," songs that reflected the times we lived in. They were all true songs, you know. We just sang songs about the truth. And it seemed like people always wanted to hear those songs."
Her songs have touched on personal themes, as well. "After a while, I wanted my music to reflect some of the things I had experienced. I had been married and divorced and experienced heartbreak, so I wanted to bring some of that into the music, too. My daddy told me as a little girl that it wasn't worth a thing unless it came from the heart."
Staples has been singing before large gatherings since she was 11. The youngest of four siblings, she joined her father, Roebuck "Pops" Staples, brother Pervis, and sisters Cleotha and Yvonne to form the Staple Singers around 1950. Pops had given up on his then-current gospel group, the Trumpet Jubilees, to take matters into his own hands.
The next 25 years were a whirlwind of musical and social change. The Staple Singers were often the vanguard of that change, first as one of the most famous gospel groups in America, then as the unofficial voice of the civil rights movement, working alongside King. Finally they emerged as certified pop stars. That's Mavis on lead vocals in "I'll Take You There," one of the most memorable musical moments of the 1970s.
The hits stopped, but Mavis Staples did not. There were solo albums, concerts, occasional collaborations with other artists. But none of those formidable accomplishments could have augured the late-career renaissance that has characterized her recent work. From her mid-60s on, Staples has merely recorded four of her best albums, won a couple Grammy Awards, collaborated with heavyweights Bob Dylan, Tweedy, and Patty Griffin, and performed for hundreds of thousands and for a select audience that has included the President and First Lady.
Staples greets the laundry list with a shrug.
"I'm a singer," she says. "It's my gift, and it's what I do, and I'm so grateful that I can still do it. It's always been a blessing to be able to sing for other people. But that whole star trip thing, getting a big head, lording it over other people? No, I don't want any part of it. Pops wouldn't have put up with it for one second. Plus, it's just no fun for anyone. Who wants to be around people like that?"
Not done yet
Her proudest moment in recent years may have come in early November 2008. That was the date she and the world watched a map of states that turned from red to blue for the first black president of the United States. It was an inconceivable notion when she began her musical career.
"It was huge," she says. "We recorded a live album in Chicago the night before the election, and you could feel the energy. We sang a lot of the old freedom songs, the old civil rights anthems, and the room was just electric. You could feel the triumph." Then she adds, "But we're not done yet. Oh, it breaks my heart sometimes, but we're not done yet."
It's a conundrum raised in her 2007 song "My Own Eyes," which surveys 50 years of landmark civil rights breakthroughs, glorious changes witnessed by her own eyes. Yet the lyrics also note what remains unfinished. "I watch the news, and sometimes it seems like we're moving backwards," she sighs. "Those poor black families in New Orleans, crowded into that big stadium after Katrina—you could watch them dying right before your eyes. Some people cared. Actually, there were many people who cared. But the government, the politicians, didn't care."
She says it was like the 1960s had never happened: "All the things we marched for, all the sacrifices we made. Those songs weren't just political songs, you know. They came out of the church just as much as any of the old spirituals, because they were about God's children being mistreated, just like the Israelites sang about being freed from slavery in Egypt. So I decided it was time to sing those songs again, and that's what I did on my album We'll Never Turn Back. The struggle goes on."
She recalls a Staple Singers show in South Africa in the early 1980s.
"Pops noticed that the arena where we were scheduled to play was segregated; the whites on the floor and the blacks up in the balcony," she says. "And he just refused to play. We all just walked out. And we went over to a soccer field and set up, and we held our own little impromptu concert there for whoever wanted to come, and the blacks and the whites sat side by side on the grass. That was the first time that had ever happened. And that was my daddy. That's my legacy. That's where we need to be."
Despite her accomplishments, she says, there's much more to her life than music. "You get to a certain age," she says, "and a lot of things you once thought were so important are diminished a little. Pops died ten years ago. My sister Cleethy has Alzheimer's and doesn't know who I am most of the time. And for me that's very sad, because family has always been the most important thing in my life. The first song Pops taught us children was the old Carter Family spiritual 'Will the Circle Be Unbroken.' I've recorded it many times over the years. Well, now the circle is broken, and I'm feeling that pain."
But she's feeling more than pain: "It won't always be that way. That's a song about heaven, you know, and I still sing it in my concerts. It's probably the reason I'm still singing today."
Andy Whitman writes about music for CT, Paste magazine, and Image journal.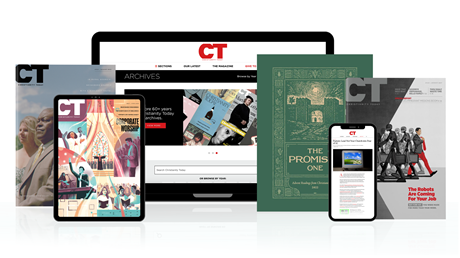 Annual & Monthly subscriptions available.
Print & Digital Issues of CT magazine
Complete access to every article on ChristianityToday.com
Unlimited access to 65+ years of CT's online archives
Member-only special issues
Subscribe
Going Deep
Going Deep