true
Befitting its title, Another Year covers the span of a single year. Divided into four seasonal segments—spring, summer, autumn & winter—the film follows the quiet passage of time in the lives of Tom (Jim Broadbent) and Gerri (Ruth Sheen), happily married British 60-somethings with stable jobs, a warm home, and plenty of love for each other and those around them. That may sound like an esoteric bore to some; but this is no "lifestyles of the mild-mannered and nearly retired" snooze. Rather, it's a deeply observant, humane, funny, and emotional study in the elusive and preciousness of joy.
Directed by acclaimed British filmmaker Mike Leigh, Another Year opens with a striking scene of Gerri, a therapist, counseling a depressed woman (Imelda Staunton) who rates her happiness a "one" on a scale of 1-10. Gerri does what she can to advise the woman, who is about her own age. But ultimately Gerri can only do so much; the impenetrable sadness of the woman will not break in one session. Gerri goes home to her pleasant husband Tom and they enjoy dinner and wine together, as they do most nights. They are happy and joy-filled, even while many of those around them—co-workers, patients, family members—are not. Rather than being dragged down by the sometimes frustrating and dreary company that surrounds them, Tom and Gerri embody a calm-in-the-storm patience and empathy, walking alongside the suffering, trying to make them better.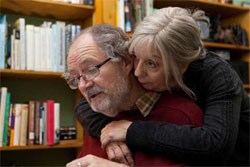 Tom and Gerri—along with their generally well-adjusted adult son (Oliver Maltman) and his cheerful girlfriend—are the heart and soul of this film, and theirs is the story this year-long narrative recounts. But in many ways Another Year is a study of the periphery characters—those marginal figures struggling with loneliness and depression for whom Tom and Gerri are a rare bright spot of joy and unconditional love. There's Tom's old friend Ken (Peter Wight), an overweight, slovenly alcoholic; Tom's brother Ronnie (David Bradley), a shellshocked widower estranged from his son; and Gerri's longtime co-worker Mary, an outgoing but heartbreakingly insecure and clingy woman with a penchant for drinking too much wine and outstaying her welcome. Played with a tragic rawness and go-for-broke honesty by the immensely expressive Lesley Manville, Mary is sort of the inverse of Poppy, the joyous Sally Hawkins character who embodied the title of Leigh's previous film, Happy-Go-Lucky.
As in Happy-Go-Lucky, Mike Leigh seems interested in exploring the concept of happiness in Another Year. Why are some people happy and others not? Is it because, or in spite of, the hard knock circumstances life deals us?
Leigh, known for his social-realist explorations of working class struggles (in films like Naked, Secrets & Lies, and Vera Drake), is keenly perceptive of the inequalities and structural injustices that plague contemporary England, as they do everywhere else. But in Another Year he seems less preoccupied with external constraints and social problems and more interested in the internal emotions and choices we make to better the condition of our souls. Though Leigh doesn't completely write off the possibility that happiness has a material component (Mary suggests on several occasions that her lack of ability to afford a vacation only worsens her depression), he seems more adamant that happiness is more intimately correlated with the relative health of our relationships—specifically how selfless, giving, and grace-filled they are.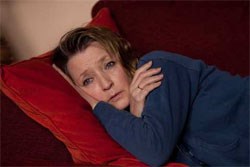 Still, there is a sense in which Another Year views the dispensation of happiness as a sort of luck-of-the-draw lottery. In the same way that some people are born into poverty, poor education, and limited opportunities for economic advancement, so too are some people born into situations (bad families, lacking social skills, physical or emotional hardships) where the cards of happiness seem to be stacked against them. Is there anything society, or individuals, can do to address this inequality?
The film's exquisite final shot powerfully underscores this theme. Slowly panning across each face at a dinner table, cinematographer Dick Pope captures a happy family on one side first (Tom, Gerri, Joe, and his girlfriend) and then gradually passes to a pair of single, unhappy hangers-on (Ronnie and Mary) on the other side of the table. The division and stark contrast is clear: a comfortable and optimistic family on one side and a pair of world-weary unfortunates on the other. The happiness haves and have-nots.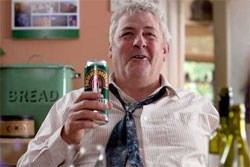 But even as it acknowledges that some people have easier roads to happiness than others, Another Year is far from cynical or deterministic. It believes that people can change. We only see a year in the life of these people; and granted, we don't see Mary, Ken, or Ronnie get any better (arguably they each get worse). But we do see Tom and Gerri offering love, grace, counsel and direction—opening their homes and their lives to the broken people around them. If people like Mary don't find happiness, it isn't because friends like Gerri didn't do their best to walk with them in empathy and kindness.
At the end of the day, Another Year is not just about the motley mix of relationships that comprise our lives: relationships that are intimate, casual, healthy, toxic, interdependent, parasitic, etc. It's also about pressing on in spite of the tumultuous ebbs and flows, gratefully seizing upon the healthy and cyclical rhythms of life in all of its glorious regularity. Spring will come again, flowers will bloom, the sun will keep shining in spite of the changes our bodies endure and the people who will enter and exit our stories.
With a keen appreciation for the beauty of the everyday (gardening, eating together, breathing in fresh air, napping on a cozy couch) in spite of the surrounding drama, Mike Leigh channels the calming stasis of Yasujiro Ozu, the iconic Japanese filmmaker who made a career out of unsentimental portrayals of family drama, aging, and the passage of time (see films like Late Spring or An Autumn Afternoon).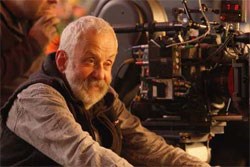 In Another Year we see a model of graceful aging and empathetic, neighborly love that is all too rare in a cinema that seems more often to favor the theatrics of depravity and hopelessness. Here we have a film full of brokenness, but also true goodness—a film of hope, love and charity, realistic about darkness but mindful of the necessity of moving toward the light. We need more films with that steadfast trajectory.
Talk About It
Discussion starters
Where do you think Tom and Gerri get their happiness? What makes them so much more satisfied than the others in the film?
How does the film suggest that broken people can get better?
What do you make of the film's final scene/shot? Is it a hopeful or resigned ending?
The Family Corner
For parents to consider
Another Year is rated PG-13 for some language. Aside from occasional strong language, it's an uncommonly clean adult drama. There is no sex or nudity and no depiction of drug abuse. There is quite a bit of drinking, but the consequences of excessive drinking are shown to be ugly and undesirable. Though this is a slow-paced and somewhat intellectual film, it contains important themes and would offer a lot for families to discuss if they watched it together.
Copyright © 2011 Christianity Today. Click for reprint information.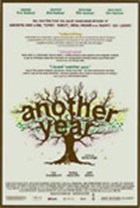 Browse All Movie Reviews By: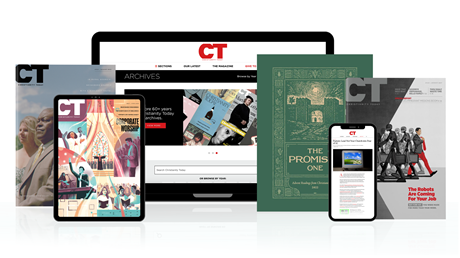 Subscribe to Christianity Today and get access to this article plus 65+ years of archives.
Home delivery of CT magazine
Complete access to articles on ChristianityToday.com
Over 120 years of magazine archives plus full access to all of CT's online archives
Subscribe Now
Another Year
Another Year