The new church business is booming in downtown New York City.
In 1975, there were only about 10 evangelical churches in Manhattan. Now there are more than 200. Four out of 10 were started after 2000.
That's according to a study from the New York City Leadership Center, a nonprofit focused on developing Christian ministries. 
These city churches attract thousands of worshipers every Sunday. Who is filling the pews?
David Fitch, associate professor of evangelical theology at Northern Baptist Seminary, believes churches like Tim Keller's megachurch, Redeemer Presbyterian, aren't reaching new converts, for the most part. Instead, they are attracting people who are already Christians who have moved to big cities like New York. They are bringing in the pre-churched—Christians looking for a new spiritual home.
"The attractional dynamics that often typif[y] these kinds of church planting depend largely on existing Christianized populations," he wrote in a blog post in January.
In 2008, Scott Thumma, a sociologist of religion at Hartford Seminary, surveyed 400 megachurches around the country and asked where congregation members had come from. About one in five megachurch attendees said they'd either rarely gone to church before or had dropped out of church for several years. The percentages were higher at suburban churches than at urban congregations.
In a comment on Fitch's blog, Keller said that Redeemer's first attendees were mostly unchurched, because there were few evangelicals in Manhattan in the late 1980s when the church started. But starting in the late 1990s, "for every one New Yorker/secular person who came to Christ, we saw 2-3 others join who were coming from other churches," Keller wrote. "Without that, we would be a quarter to a third the size we are now."
Today a new church could start in New York City and grow by bringing in only people who are already Christians.
"You can gather a church without actually evangelizing the residents," Keller wrote. "I'm glad we started up before that possibility presented itself."
Thumma isn't surprised that urban churches like Redeemer are attracting large numbers of people who are already Christians. Still, he says, those churches often intensify the faith of attendees—which can feel like a conversion.
"They made a decision to get more serious about their faith—this new brand of Christianity, which the church leaders interpret as a conversion," Thumma said. "But almost no one going to megachurches is truly from the ranks of the unsaved, or entirely unchurched."
Thumma, co-author of The Other 80 Percent: Turning Your Church's Spectators into Active Participants, said that intensifying nominal Christians is a good thing for church plants and older churches alike.
"There are an awful lot of people in churches who are marginal," he said.
Church planting isn't an either/or business, said Ed Stetzer, president of LifeWay Research in Nashville. Stetzer is currently planting a new congregation in nearby Hendersonville.
"You have to have churched people if you want to reach unchurched people— it takes Christians, new or old, to make a church," he said. "The issue is whether those Christians come as customers or co-laborers."
Trying to attract only unchurched people isn't a great long-term strategy, said Rodney Stark, co-director of the Institute for Studies of Religion at Baylor University.
"It's like trying to sell football tickets to people who don't like sports," Stark said.
Stark argues that strong Christian church members are needed for a new church to grow. That happens when people invite their friends and neighbors.
"Churches really are social networks," he said.
Planting churches in response to changing demographics makes sense, said Stetzer. "There's an opportunity to reach non-Christians. There's also the opportunity to empower Christians to help reach non-Christians," he said. "Migration always presents opportunity."
Related Elsewhere:
Previous articles on urban ministry from Christianity Today include:
Urban Urgency | Missionaries follow migration to city centers. (August 16, 2010)
A New Kind of Urban Christian | As the city goes, so goes the culture. (May 1, 2006)
Urban Outreach: Baptists Transform Kentucky Tavern | Quotations to contemplate on dying and eternity. (November 13, 2000)
Have something to add about this? See something we missed? Share your feedback here.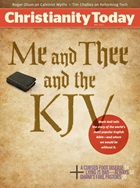 This article is from the May 2011 issue.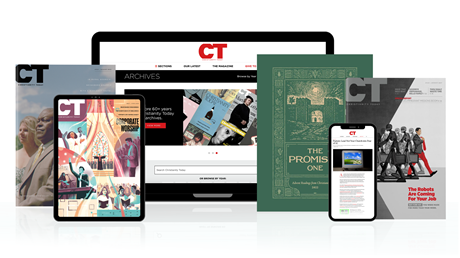 Subscribe to Christianity Today and get access to this article plus 65+ years of archives.
Home delivery of CT magazine
Complete access to articles on ChristianityToday.com
Over 120 years of magazine archives plus full access to all of CT's online archives
Subscribe Now
Urban Planters: Building off Believers?
Urban Planters: Building off Believers?