true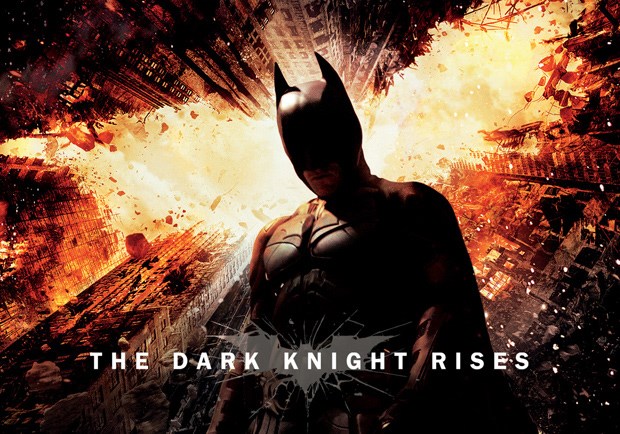 In The Dark Knight, Bruce Wayne's childhood friend Rachel Dawes wrote him a heart-wrenching letter. It explained that she no longer believed (as she did in Batman Begins) they'd be together once Gotham City no longer needed his masked alter ego. The issue, she wrote, was "now, I am sure the day will not come when you don't need Batman."
This is where The Dark Knight Rises picks up director Christopher Nolan's character study. Nolan's trilogy began by answering why a grown man would dress like a bat. The middle film explored whether such a hero could fight darkness without being swallowed by it. And, now, the final installment wonders if Bruce Wayne needs Batman more than Gotham does. Could he ever stop—or is this his lone purpose until death?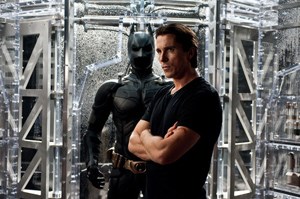 Batman, too, has evolved throughout Nolan's on-screen graphic novel. Police Commissioner Jim Gordon has talked about Batman being the hero Gotham needs. And like any living being, its needs change. First, Batman needed to be a dangerous thought—a criminal's boogeyman in the night. In The Dark Knight, Gotham needed a scapegoat to bear its sins. Here, the city sinks to a new low—and a new role for its guardian rises.
Eight years have passed since Batman (Christian Bale) vanished into the night, turning from hero to fugitive. Assuming the blame for the death of D.A. Harvey Dent, Bruce Wayne sacrificed everything for what he and Gordon (Gary Oldman) both hoped was the greater good. Since then, Gordon has been haunted by the gnawing truth. And Bruce cannot move on from the loss of Dawes, the woman he thought he'd spend his life with when he finally hung up his cape. Now a mysterious hermit, he hasn't been seen in public in years—as Bruce or as Batman.
Still, the lie about Dent's final days worked. Gotham has prospered since The Dark Knight; organized crime has been crushed by the Dent Act and a renewed belief in goodness and honor. But when a business rival of Wayne's hires an opportunistic cat burglar (Anne Hathaway) and a famed mercenary/terrorist named Bane (Tom Hardy), both Wayne's fortune and Gotham's fragile peace are toppled. As Bane's true intentions for anarchy unfurl in the massive epic, Wayne must lean on his board members Lucius Fox (Morgan Freeman) and Miranda Tate (Marion Cotillard) for his company's survival, and help Gordon and police officer John Blake (Joseph Gordon-Levitt) for Gotham's.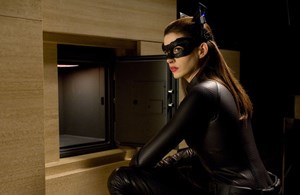 Dark Knight Rises wraps up the trilogy by bringing it full circle. In some ways, it is very much a direct sequel to Batman Begins as it returns to some of the same motifs, mood, and plotlines. Because of this, some fans of The Dark Knight will be disappointed. But it's not that movie. It's very different in tone, personality, and quality of execution. In fact, it is the weakest of the three films and my least favorite. With a superior middle chapter and a more flawed and neatly-wrapped final act, a lot of people will draw the very accurate comparison between this trilogy and the original Star Wars films. In fact, someone already has.
Each of these films clearly has a unique niche—transcending "comic book movie" into other styles and genres. The first was very much a journey movie, a character study. The second, a crime drama. Here, Nolan swerves closest to a conventional superhero movie, but also cloaks it in the guise of a war film. Gotham is under siege, a war is coming and someone needs to lead its army.
Because of that, the movie has a dampened, hopeless feel for much of its running time—too long at 164 minutes. The blanket of opposition on Gotham gives Dark Knight Rises a desperate, trudging feel. Our characters spend much of the movie separated, so we miss a lot of the bond that brought so much allure to the previous films. In fact, one character who supplied much heart to the previous outings is barely in the film. And while Bane is an interesting character, he's very straight, even and dry; more intimidating physical presence than anything else. All of these things make sense given the direction Nolan chose to go, but it does mean less of the gee-whiz wonder and awe of Batman Begins, less of the energy and frenetic danger that Heath Ledger's Joker brought to Dark Knight, and less of the fun summer thrills of both.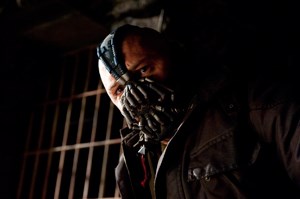 Some of the faults in the film are surprising given Nolan's track record. There aren't many huge take-your-breath-away spectacle scenes or "classic moments" that will be talked about in 10 years. The pacing is off and clunky. The bad guy's big plan has batcave-sized holes. And thematically, some ideas just seem to evaporate without clear resolution. For instance, the idea of Batman as hated fugitive pretty much goes away the first time his rad bike is seen again on the street.
Maybe even more surprising is how conventional Nolan plays it. There are big surprises and twists. But it feels much more like any other superhero film—especially in the neat-and-tidy, spoon-fed ending—than his previous Batman outings.
If there was no Dark Knight, many of these flaws would pass muster. This movie has the misfortune of being compared to one of the great movies of the decade. But Rises does have good storytelling, emotional punch and exceptional acting. We know what Bale, Oldman, Freeman, and Michael Caine (as Alfred) can do. The two true finds here are Gordon-Levitt as an earnest young cop, and Hathaway who is captivating and dynamic as Catwoman. She helps in pulling off the best film translation of the Batman-Catwoman interplay yet. They jab and weave in a dance of attraction, self-gain, and distrust. It propels the story through the more cut-and-dry business of Bane's coup of Gotham and interjects joy into grim proceedings.
Bane does not work as well. He's probably the least effective of this trilogy's villains. Despite the vocals being re-done, his voice can still be muffled and doesn't seem to be coming from him. He doesn't have much to do but mumble and hurt people. Still, that's exactly why he is there—to provide raw physicality the trilogy really hasn't had. And so, the film features more hand-to-hand combat and more real, unedited fight scenes than previously. It's refreshing to have over-the-top CG superheroes climaxes replaced by real street fighting.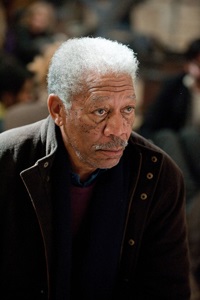 As a fan of these films, one desire I had for this final chapter was to see consequences for the previous actions of characters. As Nick Olson wrote in a Christianity Today essay, a common theme in Nolan's work is the necessity of belief. But over and over, Olson writes, Nolan's "object of [that] belief is a lie." I wanted the lie at the foot of Gotham's new peace to be rooted out. Shown that it can't stand. And it is. In fact, one could argue that all the pain inflicted on Gotham here extends from Gordon and Wayne's past battles, actions and decisions—proving that defeating evil is not a one-time proposition. It is relentless and will just keep coming. And so, good must be persistent as well. The movie also touches on themes such as why we wear masks, self-destruction, class warfare, self-sacrifice, and fear of death.
In the movie's opening minute, Gordon says, "It will be a long time until someone inspires us the way [Harvey Dent] did." It may not be as long as Gordon expected. And when the city's new inspiration comes—it shines a light on the hope brought provided by the common man. New heroes rise every day—and some have utility belts. Others, this movie reminds us, just do the right thing, taking hard steps forward when it could mean loss. Or they just put a coat around a scared boy's shoulders.
Talk About It
Discussion starters
What turns Bruce Wayne from self-destruction? What makes him different as he returns to Gotham than when he left?
What do masks (Bruce's, Bane's, metaphorical) symbolize here? Why does Batman think John Blake should wear one?
Gordon is haunted by that night and not telling the truth. If a lie is helpful, what's the problem? How does the movie illustrate those problems?
How does the film portray women? What common traits are shared by Kyle and Tate?
The Family Corner
For parents to consider
The Dark Knight Rises is rated PG-13 for intense sequences of violence and action, some sensuality and language. The sensuality is limited to kissing and a couple being shown seemingly nude under blankets. The violence and action is typical of that seen on network television—a lot of shooting, explosives, and hand fighting. There are some scary scenes of realistic terrorism (public shooting and explosions of public places like a football stadium).
© 2012 Christianity Today. All rights reserved. Click for reprint information.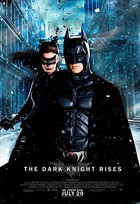 Browse All Movie Reviews By: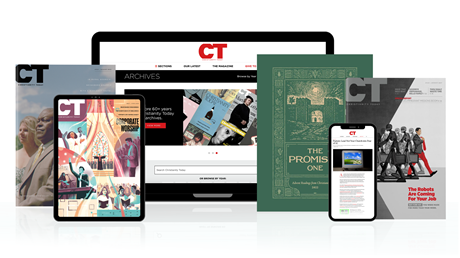 Subscribe to Christianity Today and get access to this article plus 65+ years of archives.
Home delivery of CT magazine
Complete access to articles on ChristianityToday.com
Over 120 years of magazine archives plus full access to all of CT's online archives
Subscribe Now
The Dark Knight Rises
The Dark Knight Rises