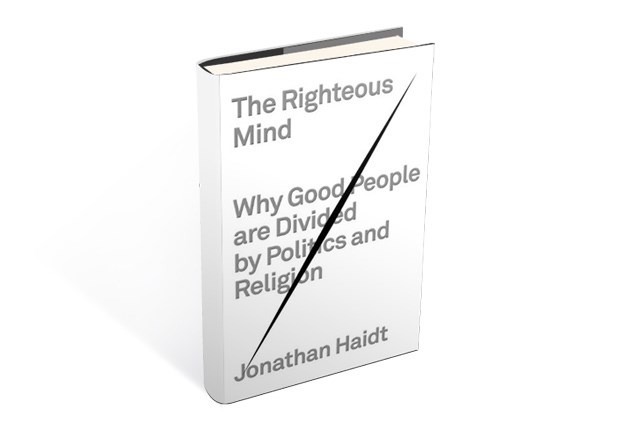 Conservatives have a lot of science in their favor these days. Bookshelves are bowed down with the studies of social science researchers, development psychologists, and neuroscientists that largely confirm the instincts of social conservatives. This research has so thoroughly overturned the tables that a liberal think tank fellow (the Brookings Institute's Isabel Sawhill) recently praised Dan Quayle's condemnation of Murphy Brown becoming a single parent on the 1992 sitcom.
The latest of these books is Jonathan Haidt's The Righteous Mind: Why Good People Are Divided by Politics and Religion (Pantheon). While many books implicitly affirm general evangelical views of morality, social relationships, and how healthy societies should be constructed, Haidt, a moral psychologist at the University of Virginia, explicitly compares liberal and conservative views of morality. Conservatives, he says, have a moral outlook that more fully accords with human nature.
Haidt splits his book into three parts. The first is an explanation of human moral tendencies. The big idea here is that our moral instincts come before our rationalization of them. Morality is based on "automatic processes" that guide our gut reactions to behaviors. Morality is innate, as Haidt says, "organized in advance of experience."
Part two discusses the palate of human moral instincts. Here, Haidt begins to address the differences between conservative and liberal morality. Westerners, mostly liberal ones, have studied morality by examining the views of Western Educated Industrial Rich and Democratic (WEIRD) individuals. Yet the moral tastes of these research subjects are extremely limited.
Through his research outside of WEIRD cultures, Haidt came up with a moral matrix ...
1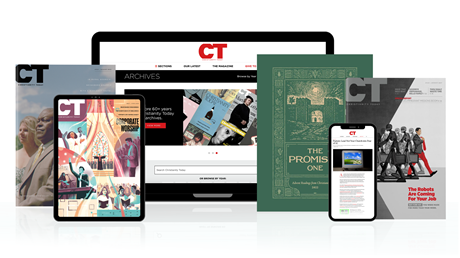 Subscribe to Christianity Today and get access to this article plus 65+ years of archives.
Home delivery of CT magazine
Complete access to articles on ChristianityToday.com
Over 120 years of magazine archives plus full access to all of CT's online archives
Subscribe Now
Views of the WEIRD (Western Educated Industrial Rich and Democratic)
Views of the WEIRD (Western Educated Industrial ...