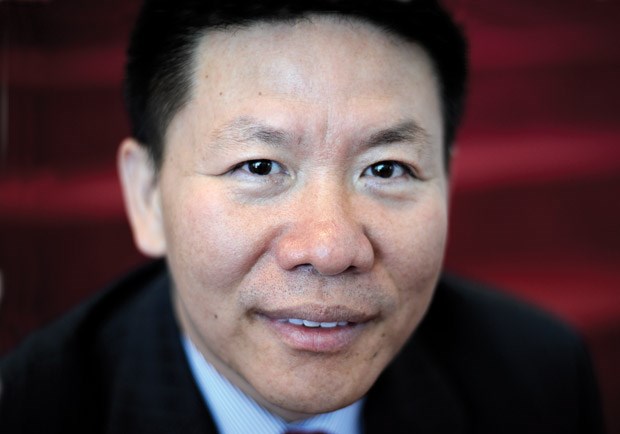 Image: Gary Gnidovic
Activist-pastor Bob Fu once called himself "God's double agent" because he taught English during the day at a Chinese communist school and conducted home Bible studies at night.
But now Fu is based in Midland, Texas, where he heads ChinaAid, which provides legal assistance and support to pastors, political dissidents, and couples resisting China's one-child policy. This new focus brings Chinese and American Christians closer together in common cause. His advocacy against China's brutal one-child policy is proving to be highly effective in drawing believers from both nations into the fight for the unborn as well as for greater religious freedom.
In May and early June, Fu played an influential role in three events that drew global attention to the one-child policy and forced abortion:
• Dissident blind lawyer Chen Guangcheng, whose 2005 research uncovered 130,000 forced abortions in one province in China, fled house arrest in a dramatic nighttime escape to the American Embassy in Beijing. With assistance from Fu and many others, Chen traveled to New York on a student visa.
• Feng Jianmei, a woman from Shaanxi Province, was pregnant without official permission. Authorities arrested her and forced her to undergo a late-term abortion. A photo of her and her dead baby went viral on the Internet. Many pro-life websites, including All Girls Allowed and ChinaAid, drew global attention to the illegal practice of forced late-term abortion.
• Cao Ruyi and her husband Li Fu were expecting a child without official permission. Officials arrested Cao and threatened abortion. The couple contacted ChinaAid, which drew global attention to the couple's plight. This, in part, motivated family-planning officials to back down.
In each instance, Fu located key pressure points and used a global network of resources to help bring about change. This spring, Christianity Today deputy managing editor Timothy C. Morgan interviewed Fu several times for his perspective on change inside China and its growing Christian community.
Who inside China is taking up the fight against forced abortion, forced sterilization, and the one-child policy now that lawyer-activist Chen Guangcheng is in New York?
There are really thousands of Chens in China. House churches, individual Christians, and human-rights lawyers are taking up the cause to defend life. We receive lots of cries for help. Some are suffering and are more miserable than Chen was.
The Chinese government makes the one child per family a basic national policy. In the minds of even the Christians, one child per family has been there for so long and it was executed so strictly that nobody thought much about it. Government propaganda made people really believe that there are too many people in China.
Even with the strict enforcement and violence, people rarely complained or had any chance to complain much about the brutality of this policy.
But in recent years, there is more awareness within the church and a consensus for protection of unborn babies.
There's been speculation on how pro-life Chen really is. Would he favor the overturn of Roe v. Wade? Will he take a clearly and openly pro-life stance in the United States?
It's too early to say. Congressman Chris Smith had a meeting with Chen and I was there.
Smith shared about one of his congressional hearings where a lady from Chen's hometown area testified how a terrible poison was used to kill her baby. Chen was visibly sad and shaking. He's a man who cherishes the dignity of life.
How much he is for or against Roe v. Wade? He has not explicitly expressed that. He's for protection of life, I think. To me, he's still evolving. I have not really asked him.
Given the global outcry after the June online publication of the photograph of Feng Jianmei and her aborted child, are the Chinese people demanding change?
The public awareness of the cruelty of the one-child policy enforcement in China has been there for quite a while. It's not overly simplistic to say that since the Feng Jianmei photograph was released it has done more than anything ever before to expose the horrible nature of forced abortion.
Look at how many congressional hearings on the one-child policy issue Congressman Smith has conducted. It took the cases cumulatively and then media exposure on this issue to galvanize the global community.
Do you see any softening of the government's rhetoric or policy stance on the one-child policy?
The central government and even the central government-controlled mouthpiece, the Global Times, decried the cruel, violent enforcement of the law. They didn't decry the one-child policy. They made it clear that China's policy forbids late-term abortions after six months. That's huge.
'We work one case at a time to cultivate the ground, to reduce persecution, and to soften the soil for the gospel. That's our heart.'—Bob Fu
After Chen Guangcheng revealed in his report the violent enforcement of the one-child policy in Linyi, the government fired the family-planning officials and made at least some concessions. Then it was back to normal business, and they started persecuting Chen as a whistle-blower.
But this time you have the government media. You have the government microblog, the Chinese equivalent of Twitter, with over one million comments. They can't block all the comments. Then, a high-level government official apologized and fired officials and asked for forgiveness. All this is unprecedented.
What other signs of change are there, especially concerning state policy on religion?
At least in the Three-Self church, they are now allowed to do charitable work. I talked to Three-Self church pastors, whom I have known for many years, and they said, "We are even allowed to run a preschool and a nursing home." And I said, "Are you able to register those?" They said, "No, we are illegal, but we're tolerated." The local government encourages them to do good.
At least the government acknowledges that the extreme model for the religious policy is not working. It is counterproductive. They want to take full advantage of the religious good heart or the charitable heart for social construction. They want to use that energy.
Would it be progress if China reduced stringent enforcement of the one-child policy?
Yes, if the Chinese government chose to relax the policy by making a two-child policy, that's progress.
Would such a change address China's gender imbalance of too many boys?
Yes, but it will take a long time. In the cities, I don't know that many couples are willing to have two children, even given the opportunity. The decision is psychological and economic.
Why has ChinaAid started a new defense fund for parents resisting China's one-child policy? Does this fit the larger goal of ending forced abortion?
Because these women's rights were violated, and with violence; the fund is to help hire lawyers to defend those women whose rights were violated for simply being pregnant.
Also it's for emergency cases like Cao Ruyi. We broke the story 36 hours before she would have been forced to abort her baby. The fund will provide financial support and enable other folks to provide comfort and support and possibly intervene if the mother needs to be relocated.
The profile of ChinaAid has moved up enormously in recent months. Has this attention changed your mission or effectiveness?
We really pretty much focus our core mission on religious freedom and the rule of law. We spend most of our resources on these two core issues. We're not just helping Christians. We are for those whose rights are violated under the laws. We provide services for many other people. Our heart is big enough to help those who are in need. We are not purely a humanitarian organization either. I don't think public exposure and media attention will fundamentally change our mission.
When we are called with a life-and-death issue, we won't make a distinction: "Oh, because a woman and her husband are not Christians, we have an excuse not to be involved."
How do you describe the heartbeat of your organization?
We are defined as a Christian organization. We expose abuses and encourage and equip leaders by working with both the grassroots leaders from house churches and the human-rights community. We help the persecuted and the families of prisoners and also provide educational opportunities for legal training, biblical training. We have a Christian worldview. We never shy away from that. We're not a sending agency, but what the Chinese call a "hot pot." Hot pots warm the water. We pave the way for real truth—sweet and not so sweet. We work one case at a time to cultivate the ground, to reduce persecution, and to soften the soil for the gospel. That's our heart.
Your critics say ChinaAid is too linked to the Republican Party and becoming too politicized. Is such criticism fair?
No. It's a misunderstanding. We are nonpartisan, nongovernmental, nonprofit, and focused on mission. We have never regarded our issue as a partisan issue.
We work with both Democrat and Republican administrations. My family was rescued by Bill Clinton himself when we were stuck in Hong Kong.
All those who have been working with us have a long track record with nonpartisanship. Examine Congressman Chris Smith or Frank Wolf. Yes, they are Republicans, but they criticize a Republican President or a Democratic President if they think the administration is not doing enough to help address the issues. On the House side, even the office of Minority Leader Nancy Pelosi has been supportive. Democratic Congressman James McGovern has been supportive all the time. When we need a letter, a signature, he has never hesitated to sign his name.
Are American Christians doing anything in China that you believe is unhelpful and should be discouraged?
We are one body in Christ. The thing that really troubles me most is the evangelical organizations or major evangelical leaders who choose not to know there are brothers and sisters still in jail for their faith—persecuted for Jesus' name. They choose to be either silent purposely or try to ignore it.
I tried every way to stand outraged before these leaders. Two years ago, some major evangelical institutions took a high-profile visit to China, but only talked about good news, good development. Yes, there is good news. But you can't just say good things by forgetting your brothers and sisters still in jail. That's most discouraging. These leaders in house churches can in no way be called radical. Some take two years to register the church with the government without joining the Three-Self Movement. The leaders are well-educated and some are lawyers. They're very rational leaders. At Shouwang Church in Beijing, all six church leaders have been under house arrest for over a year, since April last year.
Do you want American evangelical leaders to put a little more backbone in their relations with the Chinese?
Isn't that part of the biblical teaching, to really love mercy and walk justly? Leaders at Shouwang try to get out of their homes and go to church, but they have been beaten every Sunday since April 10 of last year. There's not a single Sunday without 10, 20, 70 arrests.
Should American Christians make the church in China one of their top priorities?
I think so. After all, China is becoming inseparable from America economically, let alone spiritually. China is becoming the largest Christian nation. Journalist David Aikman's prediction is right: By the next decade or so, China will have maybe 200 million Christians. It will happen.
Should more American churches make a direct connection to a local church in China?
Yes, and don't quit after seeing discouraging news. I have met so many American church leaders and pastors who were discouraged, who say, "This is hard to be on the ground working with the house churches." Take more risk, make a harder effort. Don't enjoy the red carpet at the five-star hotel in Beijing. Avoid the limelight. Obviously, the Bible doesn't teach avoiding taking a risk for the faith, right? The contrary is true. You're blessed when you are persecuted.
Do overseas Chinese Christians have a critical role to play?
There is some role, but I don't hold much hope for the overseas Chinese churches. Look, we have been around for 10 years. We receive very little support, less than 1 percent, from several thousand Chinese churches in North America. We were actually kicked out of enrolling in the largest Chinese church missions conference. We were not allowed to put up a booth because it would attract Chinese spies and endanger missionaries in China.
Does anything give you strong hope that things are going to improve for the church long-term?
In the 10 years we have existed, we have seen progress. Even recently, there were two cases involving house churches. Police confiscated property, books, and Bibles. When we helped the pastors launch a legal review, we won both cases. In one case, the local government volunteered to buy new Bibles to make up for their wrong treatment of that church.
And in one other church, the Public Security Bureau apologized and formally returned all the confiscated property and Bibles. Some books they couldn't find, so they offered money to the church to buy books back.
Every time there is a legal case, we exhaust all the legal means available. This always results in less persecution of that church or in that area.
Even if you are defeated in court or the government doesn't rule in your favor, it always results that we—the church—are more united. The whole process is educational to judges, to lawyers, to prosecutors, and to the grassroots Christian leaders. That's all positive.
Have something to add about this? See something we missed? Share your feedback here.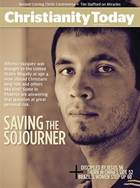 This article is from the September 2012 issue.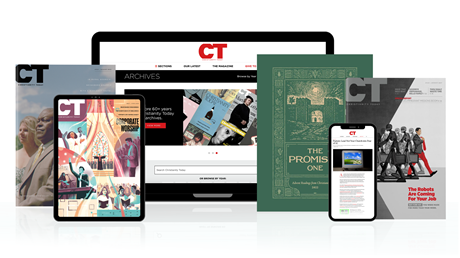 Annual & Monthly subscriptions available.
Print & Digital Issues of CT magazine
Complete access to every article on ChristianityToday.com
Unlimited access to 65+ years of CT's online archives
Member-only special issues
Subscribe
'God's Double Agent'
'God's Double Agent'