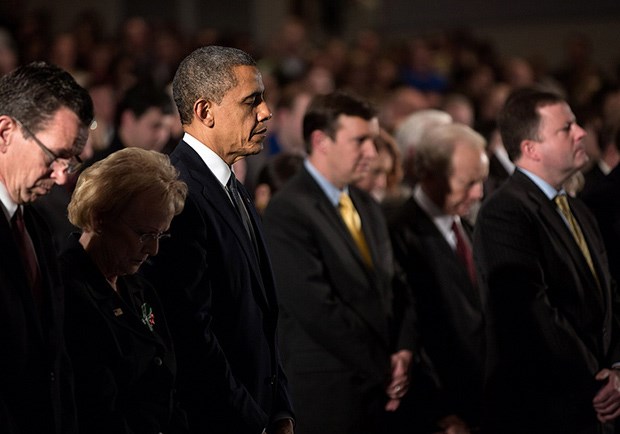 Image: Pete Souza / The White House
A Lutheran pastor in Newtown, Conn., has apologized after being reprimanded for participating in an interfaith vigil following the shooting massacre at Sandy Hook Elementary School.
The Rev. Rob Morris, pastor of Christ the King Lutheran Church, prayed at the vigil the Sunday following the Dec. 14, 2012, shootings alongside other Christian, Muslim, Jewish and Baha'i clergy.
Morris' church is a member of the Lutheran Church–Missouri Synod (LCMS), and the denomination's constitution prohibits ministers from participating in services with members of different faiths.
It's not the first time a Missouri Synod pastor has been reprimanded for joining an interfaith prayer service; a New York pastor also was suspended for participating in an interfaith service after the 9/11 terrorist attacks.
LCMS president Matthew Harrison wrote in a letter to the Synod that "the presence of prayers and religious readings" made the Newtown vigil joint worship—and therefore off-limits to Missouri Synod ministers. Harrison said Morris' participation also offended members of the denomination.
"After consultation with my supervisors and others, I made my own decision," Morris wrote in his apology letter. "I believed my participation to be, not an act of joint worship, but an act of community chaplaincy."
The Newtown Interfaith Clergy Association hosted the Dec. 16, 2012, vigil, which was attended by Connecticut Gov. Dannel Malloy and President Obama.
In his opening statements at the vigil, the Rev. Matt Crebbin of the Newtown Congregational Church made clear that the participating religious leaders were not endorsing one another.
"We are not here to ignore our differences ...
1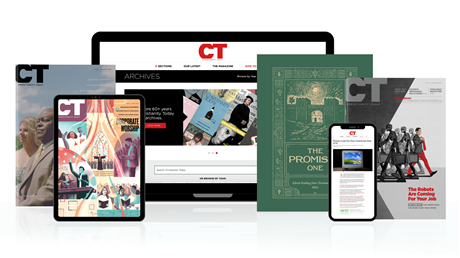 Find hope and historical insight. For a limited time, explore 60+ years of CT archives for free!
Daily devotions from Timothy Dalrymple during this pandemic.
Hundreds of theology and spiritual formation classics from Philip Yancey, Elisabeth Elliot, John Stott, and more.
Home delivery of new issues in print with access to all past issues online.
Join now and get print issues access to archive PDFs.
Lutheran Pastor Apologizes for Praying at Newtown Vigil
Lutheran Pastor Apologizes for Praying at Newtown Vigil