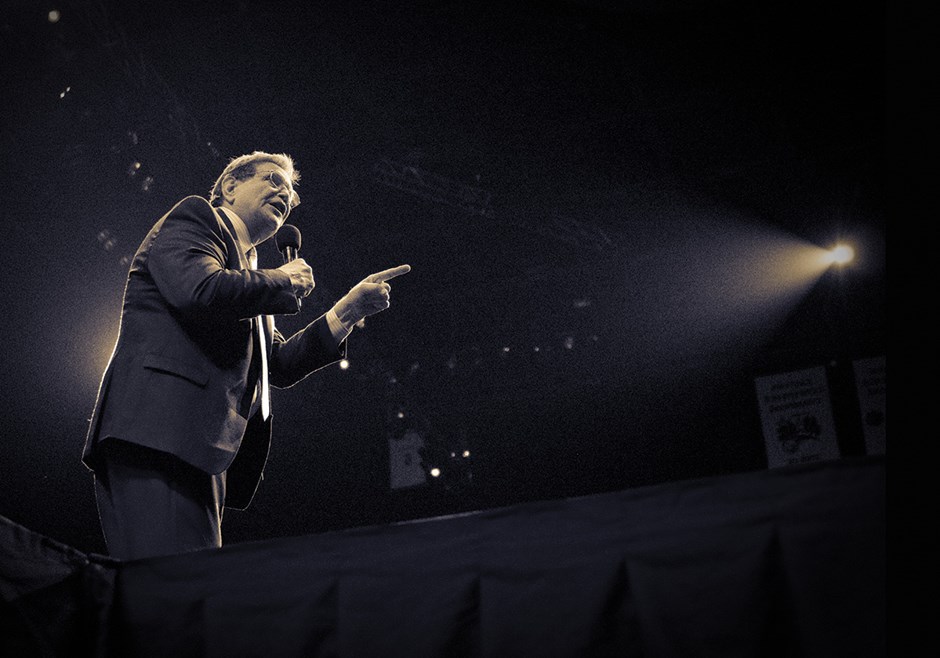 Image: Photo by Gary Gnidovic
In his career of 54 years, Reinhard Bonnke has encountered jealous rivals, angry witch doctors, violent thunderstorms, corrupt heads of state, and rioting Muslims.
But this fall the global evangelist journeyed on uncharted ground—his first revival in the United States. In shifting his schedule to include U.S. audiences, he must overcome a major obstacle: In 2000, Reinhard Bonnke preached to 1.6 million people attending a single meeting in Lagos, Nigeria. But as he steps on U.S. shores few Americans have even heard of him.
Bonnke is up for the challenge. The 73-year-old evangelist has preached in many places with low expectations and emerged with massive attendance and conversion numbers. In fact, Bonnke's ministry, Christ for all Nations (CfaN), claims 72 million people have filled out decision cards in response to Bonnke's salvation invitations since the 1970s.
Most of those conversions—55 million, according to CfaN—have occurred in Africa. The harvest appears especially bountiful in Nigeria, where Bonnke has focused his ministry for the past decade. While Bonnke plans to keep preaching in Africa, he is devising a still-unspecified revival circuit in the United States.
"We will go from city to city, from state to state, from coast to coast," Bonnke told Christianity Today.
For the past 30 years, CfaN has relied heavily on funds from American donors. In 1995, Bonnke told CT he had no interest in preaching in a land with around-the-clock Christian television. Yet Bonnke says the Lord made the need for an evangelism shift evident to him last year.
"God told me that he had not sent me to America just to be the offering plate for Africa," Bonnke says. "I've seen a new generation growing up in America that knows very little about the gospel of salvation. It must be preached."
Paul Cedar, CEO of Mission America Coalition, supports CfaN's expansion: "We thank God for how he has used Bonnke in other nations of the world and pray God's best for him as he ministers in the United States."
With his signature proclamation, "Hell Empty, Heaven Full," Bonnke started CfaN in 1974 in Johannesburg and moved to Frankfurt in 1985. He has conducted gospel outreaches in 47 nations. The vast majority —227 tent and open-air meetings—have taken place in 34 African countries.
Indeed, Bonnke has shown no fear in treading where few Christians venture because of violence, strife, or extreme poverty. He has escaped murder plots of Islamist extremists, but refuses to demonize Muslims or Islam.
"I do not preach against religions; I preach Christ," Bonnke told CT. "I do not consider those who oppose us enemies, because Jesus died for them as much as he died for me."
Crowds typically grow during a weeklong revival when word spreads about miracles. In 2000, Bonnke preached to 1.6 million people attending a single meeting in Lagos, Nigeria, and, according to CfaN, nearly 1.1 million of those accepted Jesus as Savior.
"I still have only one sermon," Bonnke wrote in his 630-page 2010 autobiography, Living a Life of Fire. "I preach the simple ABCs of the gospel."
Since his early years, Bonnke has sought the cooperation of a wide spectrum of Christian denominations. CfaN lined up 150 churches in Orlando. Bonnke follows the crusade organizational playbook created by Billy Graham. Local pastors spend months beforehand preparing because their churches stand to reap the rewards of the outreach. "I tell the pastors I am an evangelist," Bonnke says. "I bring my nets; I want to borrow your boats so that we together will have a mighty catch of fish and then pull that net to the shore. I will not take a single fish with me. I take my nets and go to the next city."
Ron P. Johnson, lead pastor of One Church, an Assemblies of God congregation, was a local leader of the Good News Orlando planning committee. He says non-Pentecostal churches had no qualms about participating. "Increasingly as we live in a post-Christian nation, we all desire to see the gospel go forth," Johnson says.
After Graham
Still, if Bonnke is going to branch out, he must raise his profile. "The reason people don't know more about him is that the divide is wide between orthodox evangelicals and our charismatic and Pentecostal friends," says Lon Allison, executive director of the Billy Graham Center at Wheaton College in Illinois. "It's not an intentional divide; it's just that there are different camps in a very big Christian world."
Cecil M. Robeck Jr., director of the David J. DuPlessis Center for Christian Spirituality at Fuller Seminary, wonders whether mass public meetings still are an effective form of evangelism in the West. He notes that Americans relate primarily in other ways, especially through social media.
"Billy Graham's day has passed," Robeck says. "I don't think Bonnke can raise anywhere the level of anticipation or participation that Graham did in the 20th century."
Candy Gunther Brown, a charismatic/Pentecostal historian at the University of Indiana, questions whether Bonnke's old-fashioned traditional techniques of evangelism can transcend a culture saturated with high-tech media preaching. "In Africa, Bonnke is a novelty; his meetings are big events," Brown says. "People come to his meetings often because they are sick, disabled, and feel spiritually oppressed."
H. Vinson Synan, dean emeritus of Regent University's School of Divinity, says history will vindicate Bonnke's contribution to global evangelism.
"He will go down as the greatest mass evangelist of all time, even greater than Billy Graham as far as numbers of converts and huge crowds that hear him speak," says Synan, who first attended a Bonnke tent crusade in Zimbabwe in 1986.
"I saw the greatest miracles I've ever seen," Synan says. "Blind people received sight, people got up out of wheelchairs."
Synan, who convinced Bonnke in 1987 to begin keeping meticulous records about his events, says mass revivals in the United States featured few true converts. Many "decisions for Christ" involve backslidden believers rededicating their commitment to live for the Lord, he says.
Bonnke has had a different impact in Africa, according to Synan. "Everybody goes to Bonnke crusades—Catholics, Muslims, people from all religions, and those with no religion," Synan says. "Muslims are converting because they are healed in Jesus' name."
Not all Christian scholars are so enthusiastic. Grant Wacker, professor of Christian history at Duke Divinity School, saw Bonnke preach in Oslo in 1992. He found Bonnke to be a charismatic preacher in every sense of the word.
"At the conclusion, hundreds of people ran to the front for healing and to have demons exorcised," recalls Grant, author of Heaven Below: Early Pentecostals and American Culture.
Yet Wacker rejected the sermon emphasis he sensed Bonnke projecting. "Bonnke's God was a God of terror," Wacker says. "His world was filled with demons and demonic powers."
Prosperity Label Rejected
To reach a broader audience and burnish his credibility, Bonnke has moved to establish that he is financially accountable and transparent, selected a reliable leadership team, and kept his distance from prosperity theology.
But since the 1980s, Bonnke has been a visible friend of Kenneth Copeland and Benny Hinn, both strongly associated with prosperity teaching. Copeland has been CfaN's largest financial partner, beginning with an $800,000 donation for a massive tent in 1984.
Bonnke does not espouse a name-it, claim-it theology. He believes that God chooses to heal or not heal. "When I pray for someone and that person is not healed, I do not blame it on a lack of faith," Bonnke says in his autobiography. "The longer I live, the less I pretend to know about the mind of God. I do not know why some are healed and others are not. I only know that sometimes it is the faith of a sick person that makes them whole, and sometimes it is the faith of others."
While some high-profile health and wealth preachers have eschewed financial oversight, CfaN joined the Evangelical Council for Financial Accountability (ecfa). The ministry took in $12,851,281 in 2011 and spent $10,273,545, according to the ecfa. Ministry Watch, a financial watchdog organization, gives CfaN a three-star overall efficiency rating (out of five stars). CfaN reports that the average cost of a crusade is $900,000.
Anticipation for miraculous healing follows Bonnke wherever he goes. Bonnke emphasizes healing prayer for the ill, diseased, and disabled. Without a doubt, much of the overwhelming response in Africa stems from reports of the blind seeing, the deaf hearing, and the lame walking.
Skeptics regularly deride the "come and receive your miracle" aspect of Bonnke's ministry as deceptive. One of the most controversial healings was the reported resurrection from the dead of Nigerian pastor Daniel Ekechukwu in 2001. Three days after the pastor was declared dead by a local doctor, Ekechukwu's wife took his body to a nearby Bonnke-sponsored prayer service, where pastors prayed and massaged his body. He suddenly revived. Since then, Ekechukwu has resumed ministry, including speaking at Bonnke events.
"Some people call me a healing evangelist. I do not like that," says Bonnke. "I define myself as a salvation evangelist who also prays for the sick. Wherever we go, 95 percent of the meeting is a clear preaching presentation of the gospel. We pray for the sick because many people cannot find healing through conventional medicine."
Leadership and succession in organizations with a charismatic founder are tricky. Several renowned pastors and evangelists keep the leadership reins in the hands of family members—with mixed results. Bonnke's son, Kai-Uwe, is part of CfaN's technical television team and told his father he isn't called to be an evangelist.
But Bonnke has already selected a successor, Daniel Kolenda. "I am getting older," Bonnke says. "I desire to pass the burning baton to the next generation." Kolenda, a graduate of Southeastern University in Lakeland, Florida, is a fifth-generation preacher. He began working in the CfaN mailroom in 2004 as a way to supplement his church-planter income.
In 2009, Bonnke promoted Kolenda to president and chief executive of CfaN. Kolenda, 32, has been at Bonnke's side for seven years, preaching to millions on his own. Far from mass evangelism being a relic of the past, Bonnke believes CfaN could realize even more salvation decisions under Kolenda's mantle. Allison, Brown, and Synan commend Bonnke for having his successor primed and ready. "It is the best case of a Timothy coming alongside for active training that I have ever seen," says Synan.
Brown says it's sensible for Bonnke to work in tandem with Kolenda so that CfaN contributors keep giving after the transition. CfaN has offices in 10 countries, with a combined workforce of 130.
The day after Bonnke debuted Good News Orlando, California evangelist Greg Laurie began his annual two-day evangelism event called Harvest America. Laurie, long associated with Calvary Chapel founder Chuck Smith, has hosted in total 4.4 million people at his evangelism events. But in addition to the live stadium event in Philadelphia, Laurie will be webcasting Harvest America.
Bonnke, who also makes extensive use of live webcasting, announced Raleigh, North Carolina, as the next location for a U.S. event in May 2014. In the meantime, CfaN has crusades in Ghana in November and Cameroon in December.
John W. Kennedy, a former CT news editor, is news editor of the Pentecostal Evangel, the weekly magazine of the Assemblies of God.
Have something to add about this? See something we missed? Share your feedback here.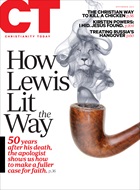 This article is from the November 2013 issue.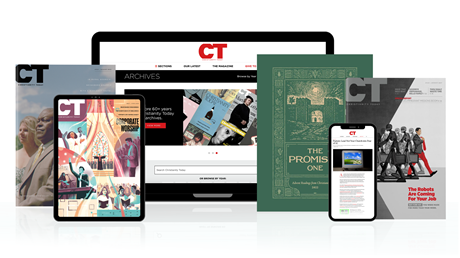 Subscribe to Christianity Today and get access to this article plus 65+ years of archives.
Home delivery of CT magazine
Complete access to articles on ChristianityToday.com
Over 120 years of magazine archives plus full access to all of CT's online archives
Subscribe Now
The Crusader
The Crusader