The Magazine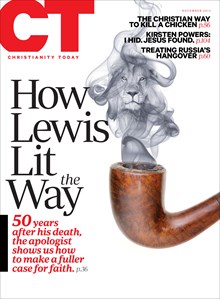 This feature is for subscribers only:
Table of Contents
In Every Issue
C. S. Lewis in Unlikely Places
He's still showing us how to pay attention.
Reply All
Readers respond to the September issue via letters, tweets, and blogs.
Fox News' Highly Reluctant Jesus Follower
Of all people surprised that I became an evangelical Christian, I'm the most surprised.
Loading