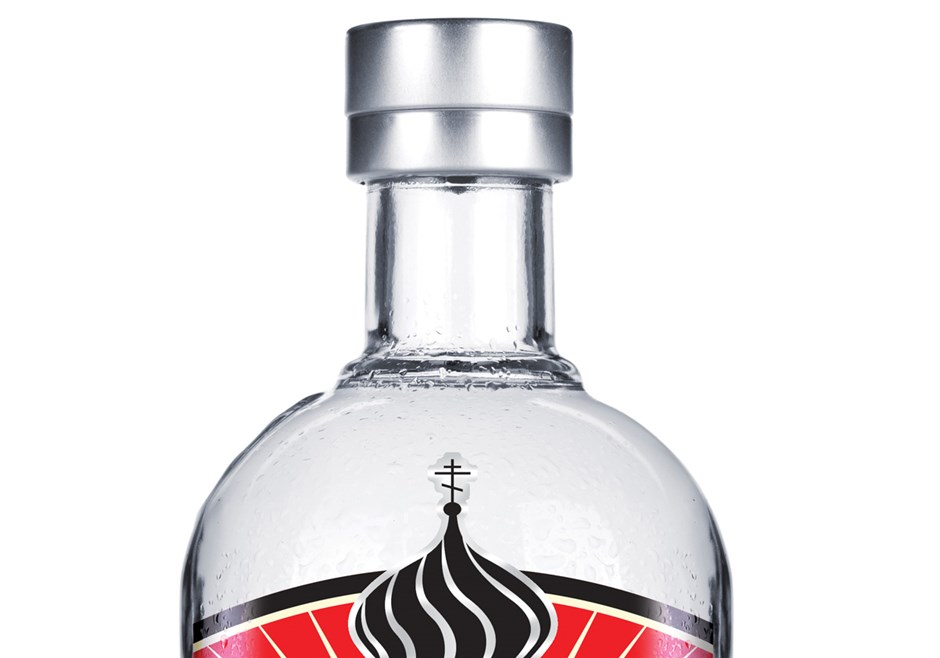 The death toll was seven: a teacher, her husband, and five orphans with disabilities. They were returning home from a crafts fair last September when a drunk driver, traveling 125 miles per hour through the streets of Moscow, plowed into them as they waited at a bus stop.
Following his arrest, 29-year-old Alexander Maximov, who had been drinking for two days straight and had landed a DUI arrest two years prior, told investigators, "I always do what I want."
Under current law, a drunk driver will spend less than 10 years behind bars if convicted of manslaughter. But the public outcry after the accident caused lawmakers to call for life imprisonment as a maximum punishment when fatal car crashes are fueled by intoxication.
The national tragedy also stirred soul-searching among pastors, priests, and other Christian leaders. Could the church help solve the country's addiction to alcohol?
Europe has the world's highest rate of alcohol consumption. But Russia's consumption rate of 15.8 liters (or about 4 gallons) of pure ethyl alcohol per capita annually is even higher. It is exceeded in Europe only by Moldova (18.2), the Czech Republic (16.5), and Hungary (16.3). Working-age men are Russia's heaviest drinkers, consuming the equivalent of 155 half-liter bottles (or about 20 gallons) of vodka yearly on average.
Russia's drinking problem affects every facet of national life. There's the sheer fact of 30,000 deaths each year from alcohol poisoning. Russian moonshine, called samogon, as well as "surrogate alcohols" like antifreeze, perfume, and cleaning solutions, play a large role in alcohol-related deaths.
Experts estimate that one out of every three Russian men regularly binge drink, which is linked to homicide, suicide, drowning, fatal industrial accidents, and fires. Government research shows 75 percent of murders committed in Russia and 42 percent of suicides occur under the influence of alcohol. Research from one urban area shows that 83 percent of those who died in fires, 63 percent who drowned, and 62 percent who fell to their deaths were intoxicated.
In addition to deaths, the social cost of Russian alcohol abuse includes high rates of theft, assault, rape, domestic violence, divorce, child neglect, and orphaned children. Misuse of alcohol by pregnant women causes high rates of fetal alcohol syndrome.
The economy suffers a hangover too: Heavy drinking on the job reduces worker productivity by 15 to 30 percent. Harvard scholar Boris Segal estimates economic losses from alcoholism at one-third of Russia's gnp of $3.2 trillion in 2012.
Programs Expand
Orthodox and Protestant churches began opening alcohol and drug rehabilitation centers after the fall of the Soviet Union in 1991. In 1994, a Pentecostal church in Kiev opened the first Protestant residential rehab center. A year later, the charismatic New Life Center opened its residential rehab program near St. Petersburg. It may be the largest church-based program in Russia, with a client population of up to 400.
Based on interviews nationwide, most church-sponsored rehab centers are modest in size, working with 20 to 25 alcoholics. Now numbering upwards of 900 (an estimated 100 Orthodox and 800 Protestant), the programs bear striking resemblances. Most operate on miniscule budgets in primitive facilities and are run by recovering alcoholics.
And all of them insist that spiritual—rather than medical—intervention is the key to recovery. So far, their approach seems to be paying off: Taken together, they report higher recovery success rates than Russia's state or commercial programs.
Going "cold turkey" to break an addiction is out of favor among many recovery professionals. But in Russia, church rehab programs still rely on complete withdrawal. In most cases, the programs cannot afford expensive drugs to curb cravings.
Alison Giblett, a Christian substance-abuse expert based in Ukraine, credits the "healing power of prayer" for sparing alcoholics withdrawal at its worst. At the heart of church-based rehabilitation is the conviction that only God can reform alcoholics. Bible study, prayer, worship, and Christian community are the practical, spiritual means of deliverance.
Residents who successfully complete rehabilitation programs and make their way back into society face the ever-present danger of relapse. Rehab centers encourage their graduates to steer clear of old haunts and instead live in halfway houses, transition apartments, and—in the case of the Orthodox—monasteries, nunneries, or remote parishes. Clients are encouraged to get jobs and attend reunion meetings, all as steps on the path of sobriety.
Unexpected Church Growth
Rehab and church growth are going hand in hand. Churches start rehab programs, and over time, rehab programs start churches. Moscow Pentecostal pastor and rehab director Andrei Blinkov said recovering alcoholics who stay active in church are the program graduates most likely to stay sober. And the benefit is mutual: Giblett reports that "drug and alcohol rehab ministry in Russia and Ukraine is the strongest determining factor of church growth."
Four features of church-based alcohol rehabilitation programs contribute to their success. First, nationwide, directors and staff at church-based rehab centers are themselves recovering alcoholics.
According to Giblett's field research, 14 of 20 evangelical rehab center directors were themselves graduates of recovery programs. Likewise, all 40 leaders of the Evangelical Christian-Baptist Good Samaritan rehab centers are graduates.
The graduates serve as role models. At the Mill, Father Maxim and his staff urge residents to look to Christ and the saints for lives to emulate. Yet residents view program staff who are rehab graduates as the best models.
A second key to success is the residential aspect of rehab. In day programs, alcoholics are still surrounded by temptation, whereas the "separated space" of residential rehab provides clients "some semblance of what might be called a normal life," says anthropologist Jarrett Zigon from the University of Amsterdam.
Third, churches almost always locate their rehab programs in rural areas, far from temptation. "It was often in the small 'family-run' isolated homes located far from the cities and modern life that I sensed the strongest commitment to change and joy in their transformed lives," says Giblett.
Finally, church-based rehab centers operate frugally. Rehab programs such as Teen Challenge and Betel sometimes receive help with startup costs. But most church-based rehab centers receive little operating support from clients, the government, or Christian sources abroad. But that may be changing. Last November, the Russian Federal Drug Control Service announced a grant of 1 billion rubles ($32.2 million) for 2013 in support of rehab centers, including ones run by churches.
Hands to Work
The self-sufficiency of most church-based rehab programs is strengthened by a wide range of business ventures.
New Life near St. Petersburg, for example, derives income from residents employed in auto repair, carpentry, and sawmill, electrical, plumbing, and construction work. The Mill, also near St. Petersburg, grows vegetables, raises cattle, sheep, chickens, and geese, and makes furniture for its own use and for sale.
Together, these programs give every appearance of success. But measuring results proves difficult. There's the problem of definition: Experts cannot fully agree how to define sobriety. "In Soviet times," University of Chicago anthropologist Eugene Raikhel notes, "a remission was considered effective if the patient didn't drink for two months." But church programs' yardstick is abstinence for life.
Based on a survey of reports over the past decade, government and commercial rehab centers have success rates of less than 10 percent on average.
In comparison, on average, 61 percent of graduates of church-based rehab programs in Russia and Ukraine reported remaining sober either for long-term periods or for life. A medical doctor in Ukraine who worked for nearly 30 years in state rehab programs concluded that her past efforts had been "hopeless and senseless." She now volunteers in a successful church-based program in Kiev.
Governments are waking up to the success of church-based rehab. In Ukraine, state ministries, after evaluating various drug and alcohol rehabilitation programs, designated the church-based Know the Truth curriculum (used by the 80-member All-Ukrainian Christian Rehabilitation Centers Association) as one of four approved resources for substance-abuse treatment.
In Russia, an outside specialist judged the success of the church-based New Life Center "on par with . . . the very best Russian centers for addiction treatment." President Vladimir Putin awarded a medal to New Life's director in 2005.
That's not to say all church-based programs work. In November 2010, on charges of unsanitary conditions, forced detention, and the mistreatment and death of a client, Russia's Ministry of Justice closed the Protestant charity Transformation of Russia, which reportedly worked with 7,000 people in rehab.
About 1985, the Soviet Union relaxed restrictions and allowed Western groups to run recovery programs, including Alcoholics Anonymous (AA) with its signature, 12-step program for recovering alcoholics. This was about seven years before greater religious freedom allowed faith-based rehab groups to debut.
Inside Russia, AA counts 370 chapters and 6,000 to 7,000 participants. While some Russian Orthodox churches host AA meetings, conservative, nationalistic Orthodox are suspicious of AA because of its Western and Protestant roots. Another challenge is addressing the need for clergy rehab. A priest at Moscow's Danilovsky Monastery runs AA meetings for Orthodox clergy, and estimates one quarter of Orthodox priests are themselves battling alcoholism.
Replacement addiction is another worry. Father Maxim Pletnev, who directs a St. Petersburg rehab center, dismisses Protestant rehab centers using AA 12-step programs as replacing one addiction for another. "They may be saving people from drugs, but these people display a dependency on the sect very similar to narcotic dependency," he says.
It is true that successful church-based residential rehab programs—in Russia and elsewhere—rely heavily upon strict and demanding house rules. However, Orthodox as well as Protestant rehab programs could be accused of fostering new dependencies—and, in fact, neither would care to disavow fostering dependence upon God. Orthodox sociologist Sergei Filatov of the Russian Academy of Sciences contends that Protestant rehab work in Siberia and the Russian Far East serves as a productive incentive for greater Orthodox efforts to aid alcoholics. Primitive living is often integrated into the program. Many church-based centers sleep six to ten persons per room. Residents and staff often go without running water, indoor bathrooms, washing machines, or central heating.
Born-Again Civil Society
Church-based alcohol rehab in Russia and Ukraine constitutes perhaps the most ambitious social outreach undertaken by Christians since 1991.
The Russian word miloserdie ("charity"), once labeled as an archaic word, has regained currency. Civil society is being reborn without state or national church micromanagement. Pentecostals, for example, have undertaken the recovery of alcoholics with relatively little Western input. Their church-based rehab provides a subculture of abstinence that counters the majority culture that tolerates alcoholism.
The question of whether the programs' success will turn the tide on national attitudes about alcoholism remains unanswered. "Millions of personal tragedies [linked] to drinking do not coalesce into a public sentiment against alcohol," says Alexander Nemtsov, a leading researcher on alcoholism. "Heavy consumption has become a part of daily life."
Many Christians in rehab agree that reining in alcohol abuse requires deep change. Russian Orthodox Patriarch Kyrill, an advocate for rehab programs, said, "The problem [of alcoholism] is deeper and has a more spiritual aspect. A man with this ruinous passion not only experiences distortion of his nature and suffers material losses, but also spiritually dies, falling into the slavery of sin." In 2009, Kyrill created a new group of community leaders to design programs to fight alcoholism.
Over time, the sober graduates of church-based rehab programs are growing in number and influence as they return to the church and the working world. Their stone-cold sober lifestyle, work ethic, and social activism may spur wider changes at the grassroots.
While Russian lawmakers work to increase prison sentences for people like Alexander Maximov, Orthodox and evangelical churches are redeeming lives broken by addiction, one by one. In the meantime, Maximov is serving a prison sentence of eight years and six months. Despite killing five children and two adults, his driver's license was suspended for just three years.
Mark R. Elliott is founding editor of the East-West Church and Ministry Report based at Asbury University in Wilmore, Kentucky. The unabridged version of this article is available at EastWestReport.org.
Have something to add about this? See something we missed? Share your feedback here.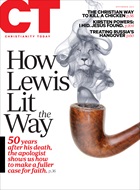 This article is from the November 2013 issue.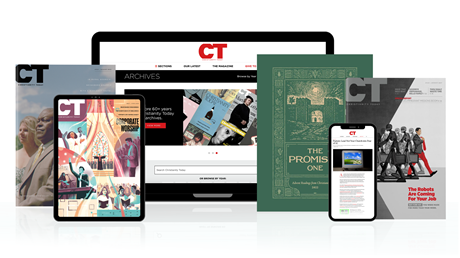 Annual & Monthly subscriptions available.
Print & Digital Issues of CT magazine
Complete access to every article on ChristianityToday.com
Unlimited access to 65+ years of CT's online archives
Member-only special issues
Subscribe
Quenching Russia's Drinking Problem
Quenching Russia's Drinking Problem