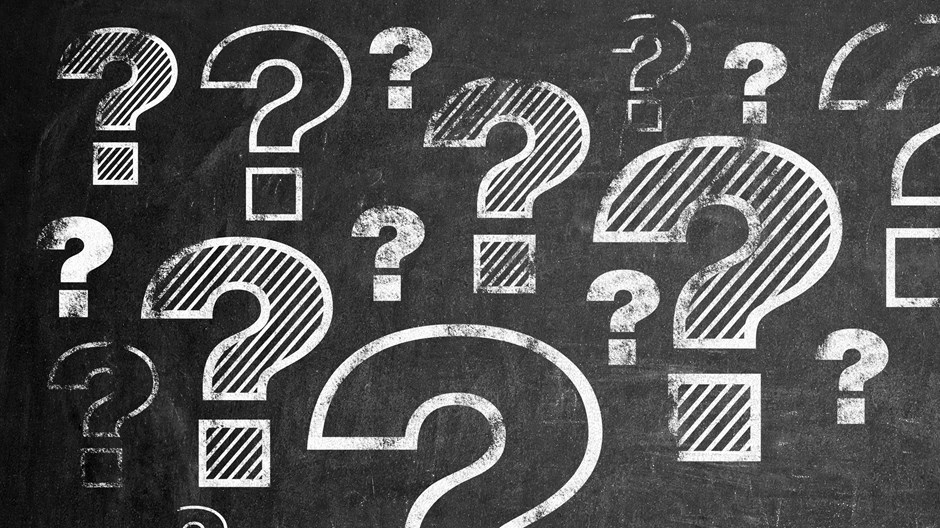 Image: Shutterstock
While we were checking our most-read articles from 2014, we noticed a lot of titles with question marks in them. So we thought we'd run a query on what question-titled articles—both new and old—attracted the most inquirers:
1) Do Pets Go to Heaven? (From 4/12/2012)
An author, a professor, and an animal advocate weigh in.
2) Did Jesus Really Descend to Hell? (From 2/7/2000)
In the Apostles' Creed, there is a statement about Jesus descending into hell. Did he literally go there?
3) Is Suicide Unforgivable? (From 7/10/2000)
What is the biblical hope and comfort we can offer a suicide victim's family and friends?
4) Why Can't Men Be Friends? (From 9/16/2014)
Men and women alike increasingly say they are lonely. It doesn't have to be this way.
5) Do All Children Go to Heaven? (From 5/22/2013)
Reconciling original sin and death of the innocent.
6) You're Divorced—Can You Remarry? (From 10/4/1999)
Three New Testament passages are both more demanding and less restrictive than evangelicals have often acknowledged.
7) Why Am I Not Poor? (From 1/16/2014)
The answer suggests some ways we might combat poverty.
8) Did Jesus Make Mistakes? (From 6/3/2014)
Mark Driscoll says yes, though Jesus never sinned. Experts weigh in.
9) Was Driscoll's Board a Problem? (From 10/17/2014)
Outside Insight: Some say it's the new norm. Others don't consider it biblical.
10) Who Owns the Pastor's Sermon? (From 1/8/2014)
Church or pastor? When sermons become books that make millions in royalties, the answer is important.
11) What Will Heaven Be Like? (From 6/1/2003)
Thirty-five frequently asked questions about eternity.
12) What Sermon Illustrations Should Be Banned From Pulpits? (From 7/7/2014)
Not every story helps the preaching moment. Three views.
13) Can You See Too Much Jesus in the Bible? (From 8/26/2014)
Why one seminary thinks so and is sending an Old Testament scholar into early retirement.
14) Are Mormons More Christian Than We Think? (From 5/28/2014)
Stephen Webb asks whether Latter-day theology sheds new light on familiar beliefs.
15) Should Christian Colleges Let Female Faculty Teach Men the Bible? (From 5/14/2014)
A Christian college changes its mind.
16) Does Plan B Cause Abortion? (From 4/5/2013)
The "morning-after pill" is the center of healthcare reform fight and a federal judge's order that it be available over the counter.
17) Would Jesus Hang Out in a Strip Club? (From 7/28/2014)
Testing the boundaries of outreach evangelism.
18) Is It Stealing From God to Split Your Tithe Between the Church and Other Charities? (10/16/2012)
Three views on what it means to give faithfully.
19) Where Are All the Good Stories about Marriage? (From 11/11/2014)
And how Christians in the arts can bring them back.
20) Real Transformation Happens When? (From 5/29/2014)
In the TGC/Tullian Tchividjian dustup, I'm not hearing much about a key part of the gospel
21) Who Are We to Judge? (From 10/8/2001)
Did Jesus forbid us from judging others?
22) Evangelicals' Favorite Same-Sex Marriage Law? (From 1/17/2014)
Oklahoma follows Utah as latest example of why more church-state experts advise: If you can't beat them, amend them.
23) Is This the End for Mideast Christianity? (From 11/4/2014)
For Mideast Christians, 2014 has been a year of bloody disaster. Are these churches on the edge of extinction?
24) What's Up With the Ugly Baby? (From 3/1/2004)
Everyone's asking about the Passion scene where Satan is carrying a hideous infant.
25) Should We Stop Asking Jesus Into Our Hearts? (From 7/13/2012)
Doubting our salvation and false assurance are both exacerbated by the clichéd ways in which we speak about the gospel.
26) Do Muslims and Christians Worship the Same God? (From 4/15/2011)
Our ability to live together in peace, argues theologian Miroslav Volf, depends on how we answer the question.
For more questions, explore our Under Discussion, Open Question, and Good Question sections.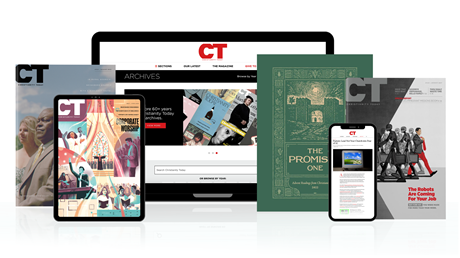 Annual & Monthly subscriptions available.
Print & Digital Issues of CT magazine
Complete access to every article on ChristianityToday.com
Unlimited access to 65+ years of CT's online archives
Member-only special issues
Subscribe
Readers' Top 26 Questions of 2014
Readers' Top 26 Questions of 2014