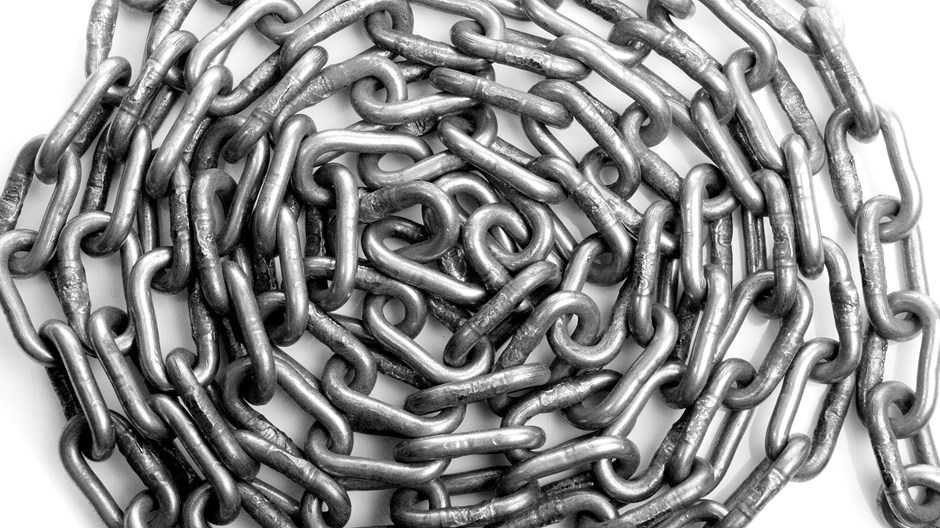 Image: Shutterstock
Scripture contains more than 40 of Jesus' parables. Some are so well known, hospitals (Good Shepherd) and laws (Good Samaritan) are named after them. Others confound readers today as much as they likely did their first hearers. And one parable has been all but forgotten—at least in the West. Recently I shared it with five U.S. ministry leaders. In their 130 collective years of service, not one of them had given a talk on it or heard it preached from the pulpit.
Contrast their response with that of a Nigerian friend, who told me that the parable is one of his favorite teachings of Jesus. So why would the parable resonate in Nigeria and seemingly fall flat in the United States?
The parable—found only in the Gospel of Luke—was delivered relatively late in Jesus' ministry, to his closest followers. It belonged to a set of teachings on discipleship:
Who among you would say to your slave who has just come in from plowing or tending sheep in the field, "Come here at once and take your place at the table"? Would you not rather say to him, "Prepare supper for me, put on your apron and serve me while I eat and drink; later you may eat and drink"? Do you thank the slave for doing what was commanded? So you also, when you have done all that you were ordered to do, say, "We are worthless slaves; we have done only what we ought to have done!" (17:7–10, NRSV)
The plot is simple. A small household employs a doulos—Greek for "slave" given how domestic bondage worked in Greco-Roman times. A jack-of-all-trades, the slave plows a field and tends sheep during his first shift, and cooks meals and cleans up during his second.
The plot hinges on two questions: One, would the master invite the slave to sit down and eat? And two, would the master thank the slave for his work? At first blush, it seems the response to both questions should be yes. The slave has worked hard all day. He deserves a break. For the sake of manners, the master should express appreciation for his labors.
But, biblically speaking, the correct answer to both questions is no.
Take Up Your Yoke
Thomas Jefferson once took a sharp instrument to the Bible to excise passages that offended his Enlightenment sensibilities. In a similar spirit, if given the option, I would consider deleting Luke 17:7–10. Throughout the mid-19th century, many British and American slave owners, clergy, and government officials used this and other Scripture passages to defend the institution of slavery. Today, as we continue to witness the sad effects of institutional racism and stories like 12 Years a Slave, which remind us of past brutality, we instinctively read this parable as unfair and mean-spirited.
We must remember, though, that parables are designed to teach a limited number of focused lessons, not to be applied in every detail. And while the characters in Jesus' parables sometimes practice unseemly behavior, Jesus is not embracing such conduct. Nor is he endorsing slavery, a practice diametrically opposed to his first recorded sermon (Luke 4:16–21) and subsequent teachings.
Still, I much prefer a similar parable in Luke 12. There a master returns home, finds his slaves alert, dons an apron, and serves them. I've heard this text preached many times from American pulpits. So if I initially react adversely to the Luke 17 parable, why am I also drawn to it? Why do I return to it time and time again?
Because it directly touches my deficiencies. By temperament, I am a people pleaser, and I am prone to narcissism. Combined, these traits produce a watered-down discipleship.
To counter the notion that I am the center of the universe, for the past eight years I have started my quiet time every morning with the same four words: I am your slave.
As I've pursued the disciple-as-slave metaphor, a rich vein of Scripture has opened up to me. Jesus used it a lot: "Take up your yoke"; "No slave can serve two masters"; "If I, your master, have washed your feet . . . do likewise"; and "A slave is not greater than his Master."
In his book A Better Freedom, singer-songwriter Michael Card notes that almost half of Jesus' parables involved slaves or slave-like characters. He also observes that Paul's favorite title for Jesus is "master" (kyrios), and "slave" (doulos) for himself.
Use of slave imagery extended into the early church. In the second century, Ignatius commenced several of his letters, "I salute the bishop, the presbytery, and my fellow slaves."
But didn't Jesus call his followers "friends" (John 15:15)? And didn't he encourage them to address God as "Abba" (Matt. 6:9)? Indeed he did. But family imagery is not the only descriptor of divine-human relationships that Jesus uses.
Imagine a four-part choir in which sopranos sing of an almighty Creator, altos, of a heavenly Father, tenors, of an incarnated Friend, and basses, of a divine Master. Together the voices create a balanced chorale. Each is true. Each is needed. While believers in the West revel in the soprano ("Creator"), alto ("Father"), and tenor ("Friend") voices, we are mostly tone-deaf to the bass ("Master") voice. That's why we miss the beauty and truth of Luke 17.
We might also object because of Paul's teaching in Galatians: In Christ, there is "neither slave nor free" (3:28). Doesn't this text undercut the logic of the parable?
On closer reading, however, we see that Paul is referring to human relations, not divine-human relations. While the former is wonderfully egalitarian, we must never import an egalitarian spirit into our relationship with God. He is the Lord of the universe; we are not. He is transcendent; we are not. He is perfect; we are not.
Surrendered
If we read Jesus' parable on its own terms, we glean three insights on how to follow him.
First, we must cede control. Submission, obedience, and dependence are central to the parable's vision of discipleship. Reared on a diet of rights and entitlements, we unwittingly expect God to cater to our needs. But God owes us nothing. We owe him everything.
Because our master is all powerful, we can lean on his strength. And because he is all good, we can trust him to care for us. Our bondage is really our freedom.
Thankfully, our heavenly master is nothing like the parable's human master. Whereas the latter is selfish, the former is "gentle" and "humble in heart," giving "rest to [our] souls." His "yoke is easy" and his "burden is light" (Matt. 11:29–30).
Herein lays a great paradox as well as the key to the parable. Because our master is all powerful, we can lean on his strength. And because he is all good, we can trust him to care for us. Our bondage is really our freedom.
Every three years, InterVarsity Christian Fellowship hosts Urbana, a large missions conference, in St. Louis. As 16,000 college students crowded into the Rams football stadium for Urbana 2009, leaders learned that the main waterline outside the Edward Jones Dome had burst. We were told repairs could take ten hours—or three days. If the latter, the fire marshal would have to shut down the conference.
For four long hours, the outcome hung in the balance. A type A personality, I wanted to run around panicked. Rather, to my surprise, I remained calm. Why? Because I had been learning that being the slave of a good and powerful master has its privileges. I had performed all of my duties, done everything I was supposed to do. And my master was in control.
Another Urbana story: In 1967, a student named Libby attended with her boyfriend, Tom. During the final commitment evening, both submitted their lives to the Lord. For 30 years, Tom and Libby Little served in Afghanistan, providing vision care to the people of Kabul throughout seemingly endless wars and conflict.
In August 2010, shortly after conducting a two-week medical camp in a remote valley of northwestern Afghanistan, Tom and his medical team were ambushed and killed. Upon receiving the Presidential Medal of Freedom for her husband, Libby said, "Although Tom was killed in 2010, he had already surrendered his life to God's good purposes way back in 1967." For four decades, Tom had submitted himself to his divine master.
Second, we must do our duty. In some cases, such as caring for an elderly parent or a sick child, we need to be faithfully persistent. My mom, a single parent earning barely $5,000 a year, sacrificed for her three sons, sending each of us to the Seattle preparatory school that Bill Gates attended.
At other times, duty is thrust upon us. When Martin Luther King Jr. was 26, fellow clergy urged him to lead the Birmingham bus boycott. After agreeing to do so, he received regular death threats. Late one night, a caller threatened to bomb his house and kill him, his wife, and their infant daughter.
As King prayed past midnight, he heard: "Martin Luther, stand up for righteousness. Stand up for justice. Stand up for truth. And lo, I will be with you, even until the end of the world." He said, "I heard the voice of Jesus saying still to fight on."
King went to bed peacefully, no longer worried about death. That night changed his life. That night he accepted his duty. Whatever the cost might be to him or his family, he would be faithful to his calling.
During the 1940–45 Nazi occupation of France, the small Huguenot (Protestant) village of Le Chambon accepted a most difficult duty. As recounted by Philip Hallie in Lest Innocent Blood Be Shed, the hamlet of 3,000 farmers and artisans risked their lives to help 5,000 Jewish children escape to nearby Switzerland. When later asked why they had jeopardized so much to save strangers, their response was simple: They could not stand by and watch the innocent die. It was their God-given duty to resist evil and do good.
Disciples who see themselves as slaves do what their master commands. Ours is not to question the cost, the inconvenience, or the risk. Rather, ours is to hear the Master, delineate his imperatives, and perform them. Without theological training or advanced degrees, the people of Le Chambon understood this and acted accordingly.
Third, we remember we serve only one master. At age 26, Ken Elzinga joined the faculty of the University of Virginia. After a tenured colleague warned him that being explicit about his faith would hinder his career, Elzinga was stunned to see a flier with his face on it placed at a prominent campus location. A campus ministry had posted it to advertise a talk he had agreed to give.
A relatively new believer, Elzinga worried. Would fellow professors think less of him? Might this harm his tenure chances? He experienced a dark night of the soul, returning to campus and secretly taking the poster down.
But the next morning, Elzinga put the poster back up. After hours of soul-searching, he concluded that his life was not about career ambition but about faithful discipleship, and that being private about his faith was not an option.
In the four decades since, Elzinga has been named professor of the year multiple times and is still a speaker in high demand. He will be the first to say that serving only one master has been liberating. Why? Because pleasing an audience of one makes us less anxious, less sensitive to criticism, and more courageous. Because in doing so, we become more secure and compete less for our honor.
Consulting the Master
How has the forgotten parable of Luke 17 shaped my life? As president of a large ministry, I have faced disagreement with some of my decisions. I have also felt the sting of criticism from the academy for our adherence to biblical standards of truth, holiness, and the exclusivity of Christ. And, perhaps most painfully, I have suffered at the words of Christian bloggers.
I've been liberated, however, when I remember I serve one master. When criticized, I first ask if he is pleased with what I'm doing. After an often uncomfortable time of self-reflection—plucking a log out of one's eye is never pleasant—I can move on with confidence.
When we serve the divine Master, we are freed from meeting others' expectations. For people pleasers like me, this is a gift. When we think of ourselves as slaves to only one master, we can serve him and others with faith and joy. And at just the moment when we American Christians feel ourselves hemmed in by the cost of ceding control and letting go of entitlements, we find ourselves most liberated.
Alec Hill is president of InterVarsity Christian Fellowship.
Have something to add about this? See something we missed? Share your feedback here.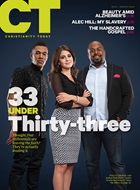 This article is from the Jul/Aug 2014 issue.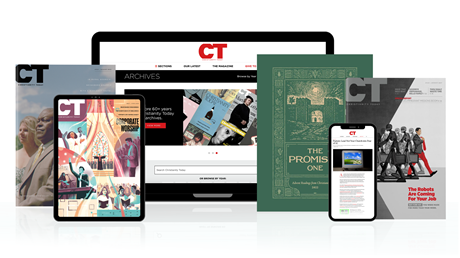 Annual & Monthly subscriptions available.
Print & Digital Issues of CT magazine
Complete access to every article on ChristianityToday.com
Unlimited access to 65+ years of CT's online archives
Member-only special issues
Subscribe
Alec Hill: Inside My Slavery
Alec Hill: Inside My Slavery