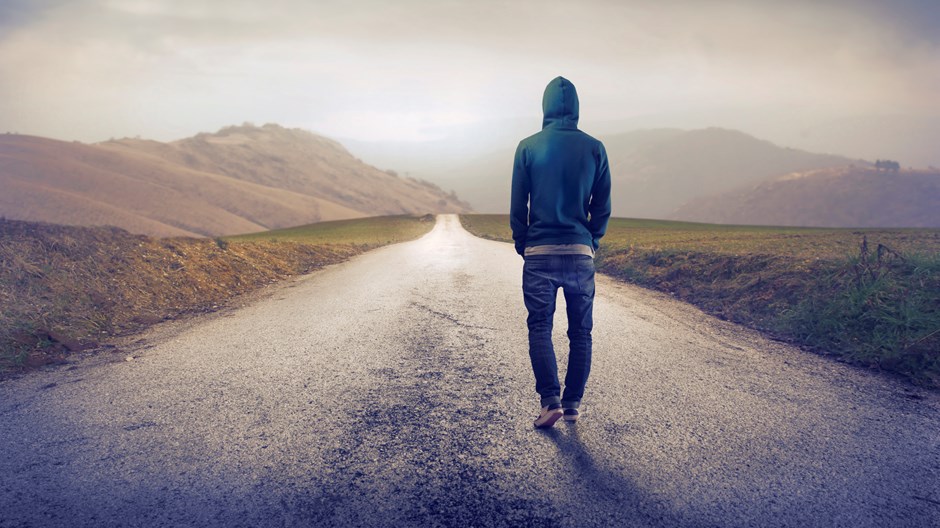 Image: iStock
There is a silence we choose. Our retreats into our cells of silence and solitude still the noise pollution in our lives so that we might eventually be still. Quieted enough to hear the whispers of God. Still enough to feel the Holy Spirit winds blowing through our lives and to observe the effects of the Spirit winds all around us. We retreat in hopes of delight, in hopes of tasting the good, the true, and the beautiful.
Our eyes adjust. We acquire night vision so that even on the darkest of nights, we're eventually able to see the glory and faithfulness of God. We're able to clearly see the beautiful truths concealed by the helter-skelter of a too-busy, disintegrated daily life.
Our hidden life—how we live in obscurity—is what shapes our character. In this intentional pilgrimage into the desert, our battered, bruised, and banged-around selves can finally crawl out of the fetal position. This is a space where we stretch out to reinvigorate the parts of us that have atrophied. It's where the stress fractures of our lives heal. Here we gain our footing and strength. Here we can finally breathe freely while silently seeking understanding. This cell is simultaneously a hospital for the soul and a training ground for holiness.
Our intentional pilgrimage is not only a form of self-care but also a form of communal care. It demonstrates our deep concern for others. If we truly love others or seek to love others, we'll detach ourselves from them for a while, trusting that our time alone with God will sensitize us to their needs and concerns. Solitary experiences with God form in us the kind of character that loathes sinning against another. Therein we find the motivation to do good to others, including our enemies.
Without solitude, we cannot fathom just how enslaved we are. So many of us are chained to the opinion of others. We're addicted to praise and affirmation and eviscerated by criticism. Vainly, we busy ourselves in managing the impressions others have of us. We exhaust ourselves in trying to become somebody in their eyes.
We simply cannot live our whole lives in full view of others—in the crowd. Our lives are not a peep show. Without the discipline of silence and solitude, we play to the crowds, always performing yet never being quite sure of ourselves. We become puppets on a string, easily manipulated by circumstances and the flimsy whims of others. Silence and solitude leech these poisonous addictions out of us. In the silent and solitary place, we hunker down in obscurity. It's just us and God. We don't have to impress anyone. We are who we are. Naked. Our vulnerabilities exposed. This silent space affords us the opportunity to take a good, hard look at ourselves. We force ourselves to forego the pursuit of seeking affirmation from others. Eventually, our internal unrest is stilled.
Marlena Graves, A Beautiful Disaster, Brazos Press, a division of Baker Publishing Group, © 2014. Used by permission of the publisher. www.bakerpublishinggroup.com
Have something to add about this? See something we missed? Share your feedback here.
A Beautiful Disaster: Finding Hope in the Midst of Brokenness
Brazos Press
2014-06-17
220 pp., 15.57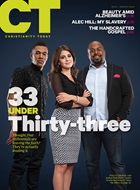 This article is from the Jul/Aug 2014 issue.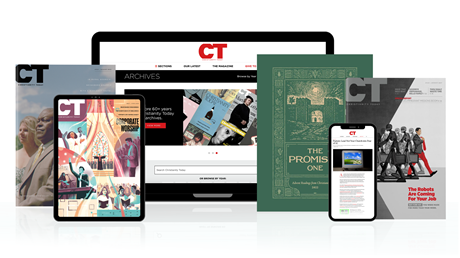 Subscribe to Christianity Today and get access to this article plus 65+ years of archives.
Home delivery of CT magazine
Complete access to articles on ChristianityToday.com
Over 120 years of magazine archives plus full access to all of CT's online archives
Subscribe Now
The Spiritual Blessings of Seeking Solitude
The Spiritual Blessings of Seeking Solitude