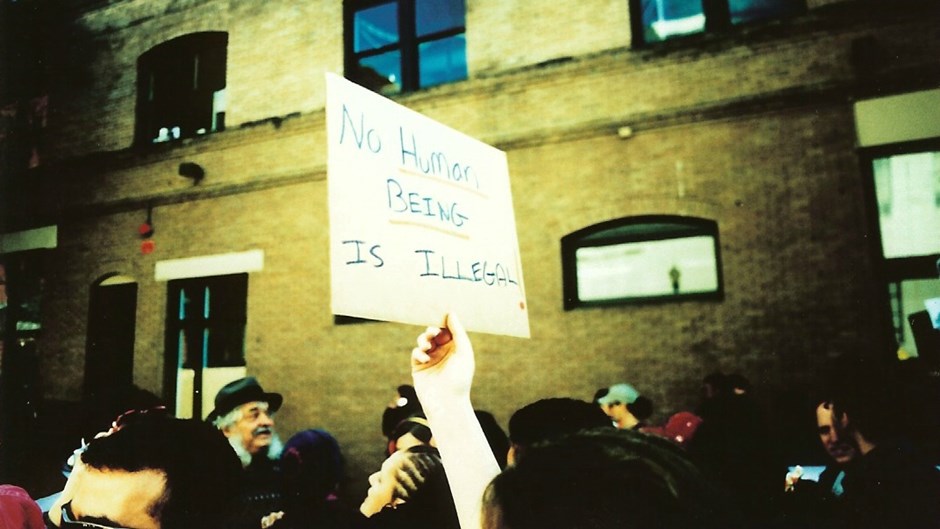 Image: old_sarge / Flickr
Stepping out of silent bondage and into freedom is a scary and painful journey for human trafficking victims. It's a journey Christians don't want victims to walk alone. So, we put red X's on our hands; we post on Facebook and Instagram; and we give money to organizations such as International Justice Mission.
We raise awareness that a modern-day slavery problem exists, even here in the United States, from labor trafficking and domestic servitude to sex trafficking. We know that immigrants are among the most vulnerable groups to be targeted by scheming traffickers.
We've got to start somewhere, but awareness falls short of helping victims if we're not equally working to expand the safety net for their journey to freedom. As the End It Movement advocates, awareness must lead to action. It's a complicated issue, but one clear call to action comes with immigration reform. Immigration reform can be a powerful way to combat human trafficking in this country.
Immigration status lingers as one of the biggest barriers facing human trafficking victims. Traffickers use threats of deportation as psychological leverage. Their status lies at the crossroads between bondage and freedom. Lack of language skills and other cultural barriers compound the risks for immigrants held captive. In isolation, they can't seek help or even know help is available.
As an advocate and an attorney, I've listened to clients tearfully and slowly pour out the details of the horrors they've lived through, only to find out they don't qualify for a particular immigration relief because they entered the country two months too late.
Immigration law is as complex as tax law. Few understand it, and yet it impacts millions: U.S. citizens in mixed-status families, an alphabet of visa holders, the contentious undocumented immigrants. (Yes, we use the term "undocumented," rather than "illegal." Even from a legal standpoint, unlawful entry into the U.S. is generally a civil violation, not a criminal violation. Our language can also further isolate victims by labeling them as illegal.)
Through the Trafficking Victims Protection Act, U.S. immigration laws provide a way for non-domestic trafficking victims to obtain lawful status. But the system is stacked against victims. It can take years for an application to be processed. Even with 5,000 visas available annually for human trafficking victims, that cap has never come close to being reached. The State Department estimates about 17,500 human trafficking victims come to the United States from another country each year. So why can't they be freed? Why can't they get those visas?
Immigrant victims of trafficking hide, like many undocumented immigrants, in the shadows of society—unaware of the ability to secure their status. Immigration reform can help spread the word that legal status is available for them.
When I started law school six years ago, I entered with a grandiose vision of bringing justice to human trafficking victims, specifically victims in Thailand and India. As I learned more about trafficking in our own country—involving both citizens and non-citizens—I began raising awareness and eventually started working with direct service agencies, organizations which serve the victim population. Now as an immigration attorney primarily working with victims, I fight daily to empower and equip victims of crimes, mainly human trafficking and domestic violence, to step forward.
Immigration attorneys and community activists fight to deconstruct the negative narrative immigrant victims come to believe about themselves. "You have rights as a victim, rights a trafficker or abuser can't strip away from you," we tell them. "You are not an illegal person just because your immigration status has expired or you were trafficked into this country."
Still, they sense the political fervor over immigration, with one side yelling, "Deport illegals!" and the other pulling for immigration relief. The question of who's in and who's out isn't a new problem when it comes to defining border protection and who's eligible for a pathway to citizenship. It's a problem that's plagued our country for centuries.
It's not easy gaining the trust of an immigrant victim. My clients often ask, "How can you guarantee my safety?" The bigger the safety net the more willing a victim will be to step forward. Added bonus - when we make it safer for victims to step forward we make it safer for our surrounding communities as human trafficking increasingly involves other serious crimes like robbery, gang activity, and drug dealing.
So let's remember, raising awareness for immigrant victims means nothing for a victim who's too afraid of deportation to seek help. As a powerful group, we Christians can help encourage victims to step forward by getting rid of the illegal alien lingo and compassionately supporting immigration reform. Continue to raise awareness about human trafficking but take action on our broken immigration system, too.
Jennifer Allen Jung moved to Hawaii as a dutiful Baptist church-intern and converted to a Jesus-centered feminist during her three years of law school on Oahu. She is a staff attorney at Hawaii Immigrant Justice Center at Legal Aid who loves journeying this wild life with her family and Pawaa Community Church. She recognizes the privilege of living and working in the culturally rich and diverse Hawaii community while being mindful of Native Hawaiian history and reality.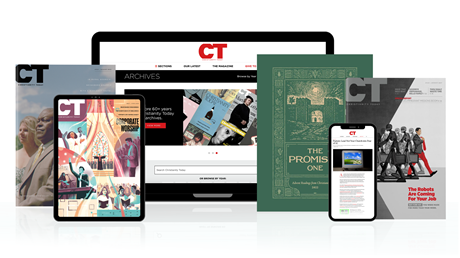 Subscribe to Christianity Today and get access to this article plus 65+ years of archives.
Home delivery of CT magazine
Complete access to articles on ChristianityToday.com
Over 120 years of magazine archives plus full access to all of CT's online archives
Subscribe Now
Double-Bound: How Immigration Law Can Trap Trafficking Victims
Double-Bound: How Immigration Law Can Trap Trafficking Victims