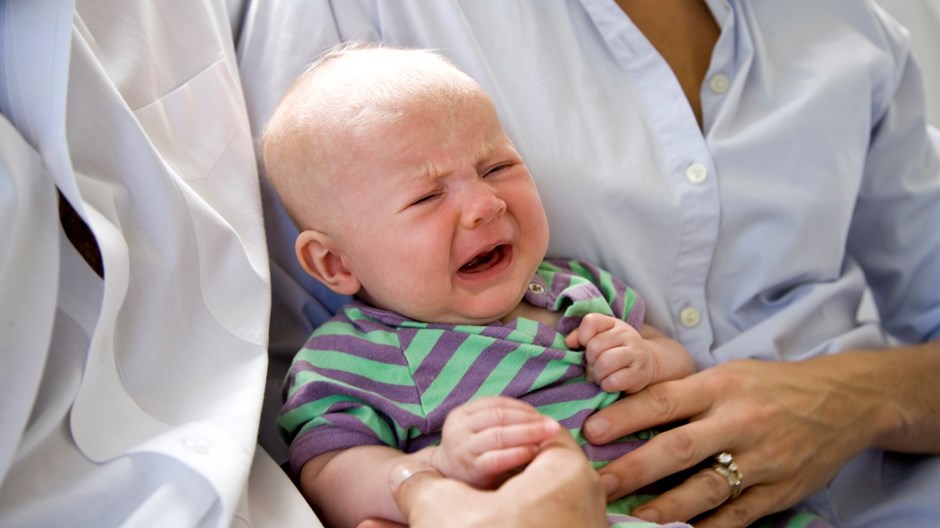 With my first pregnancy, it seemed everyone was more excited than me.
My mother squealed when I told her the news. People at church kept hugging me and grinning in my general direction. Even my OB-GYN's secretary shrieked, "Congratulations!" when I asked for a prenatal appointment.
None of them were spending hours curled in bed, barely moving due to nausea. They did not endure 12 hours of labor, during which I cried, "Why, God? Why do you want me to suffer so much?" To which my nurse replied, "This is what it takes to have a baby, sweetheart."
Then I'm not sure I want to have a baby, I thought.
As a friend recently put it, raising children requires holding joy and sorrow in the same hand at once.
The way of the parent is often the way of the Cross: the glory and grace and joy in it come at significant cost.
When my son finally arrived, I was in love. But soon it became clear that he was not one of those coveted "easy" babies. He cried incessantly and slept little. Frankly, there was a lot I didn't like about him. I carried a crushing burden of guilt. Weren't children a blessing from God, as the Bible and church people told me? Shouldn't I like him more? Shouldn't I be happier?
As he grew, he became a delightful child. Still, my guilt continued. I felt bad that endless peekaboo, reading the same board book for the 100th time, and changing dozens of diapers left me bored and restless. It left me wishing for a small injury to land me in the hospital, where someone would take care of me for a change.
Of course, my secret resentment of the difficulties of raising children has deep roots. In her satiric novel of 1927, Twilight Sleep, novelist Edith Wharton uses the title concept ("twilight sleep" being an anesthetic regimen that let wealthy women sleep through labor and delivery) to sum up the privileged 20th-century attitude toward pain, including the pain of childbearing:
"Of course there ought to be no Pain . . . nothing but Beauty. . . . It ought to be one of the loveliest, most poetic things in the world to have a baby," Mrs. Manford declared, in that bright efficient voice which made loveliness and poetry sound like the attributes of an advanced industrialism, and babies something to be turned out in series like Fords.
The idea that there ought to be "nothing but Beauty" is, I think, part of the modern myth of parenting. Our expectations for our kids and for ourselves get higher and higher. (Writer Micha Boyett recently said that if she hears about another toddler taking Mandarin lessons, she'll heave.) We want our children to be perfect, and we want to be perfect parents. Yet we don't even know what that means. In her recent book All Joy and No Fun: The Paradox of Modern Parenting, Jennifer Senior notes that "happiness" is a vague concept, and perhaps the wrong goal for parenting.
The truth is that parenthood is not always fun. In the church, where we rightly acknowledge that children are gifts from God, perhaps we are especially afraid to say this. There's so much pain and heartache. The way of the parent is often the way of the Cross: the glory and grace and joy in it come at significant cost. We relinquish our time, energy, money, and personal desires for our children.
English novelist John Lancaster recently called for "a revival of the concept of duty." It's the moral obligation to fulfill a responsibility to another, regardless of whether it makes us happy. By God's grace, duty often yields not to happiness but to something better: joy. As the early church in Acts teaches us, joy can coincide with suffering and struggle.
"Gift love longs to serve or even to suffer" for the beloved, wrote C. S. Lewis. Perhaps it is advanced industrialism and the advertising age that have beguiled us into thinking that parenthood should always be fun, satisfying, and merrymaking. It's the same cultural trap that convinces us marriage should last "as long as we both shall remain happy with each other."
Lightening the burden of raising our children begins with recognizing that as imperfect beings, neither we nor they will always be our best or happiest. Instead, gift love—the kind of love God bestows on us, his children—calls us to fulfill our obligations to one another, personal happiness aside. The way of gift love necessarily entails cost, sacrifice, and pain. But God's grace is such that even a semi-sleepless night curled next to a small, feverish boy has a certain beauty in it. It's the small hands reaching for me, seeking and finding a measure of comfort, even joy.
Rachel Marie Stone is the author of Eat With Joy, a regular contributor to Her.meneutics, and a blogger for Religion News Service.
Have something to add about this? See something we missed? Share your feedback here.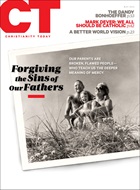 This article is from the May 2014 issue.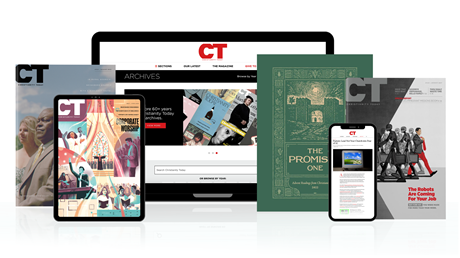 Annual & Monthly subscriptions available.
Print & Digital Issues of CT magazine
Complete access to every article on ChristianityToday.com
Unlimited access to 65+ years of CT's online archives
Member-only special issues
Subscribe
The Myth of Happy Parenting
The Myth of Happy Parenting