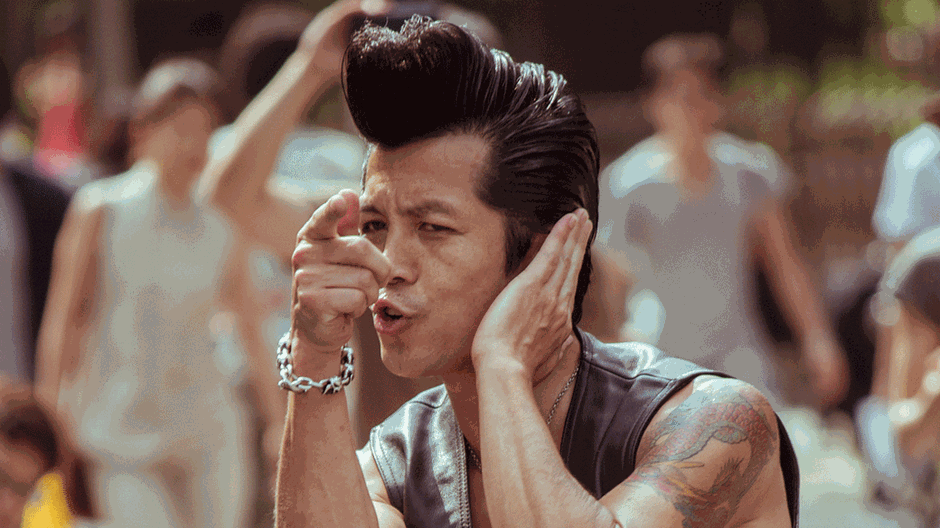 Image: Flickr/Sean H
There was a time when I lost my pastor swagger.
Yes, believe it or not, pastors have swagger, and/or mojo. Though we usually spiritualize it and call it "anointing", and/or "gifting". In essence, it is that confidence that a pastor has in his or her skills and abilities, which allows them to minister more effectively, and inspire others to greater faith. Never was my swagger more evident and more utilized than when I planted my own church almost exactly five years ago.
It was also there that I would discover that pastor swagger is an ephemeral thing. Mine started to fall apart only two months after we planted the church, the afternoon that my wife was diagnosed with cancer. Any vestiges that remained evaporated over the next year, as I struggled to care for my wife and kids, as well as our foundering congregation. And when I was forced to close the church because of our meager attendance and dwindling financial resources, my pastor swagger had morphed into a full-blown case of pastoral depression.
When I was forced to close the church because of meager attendance, scarcely two years since it began, my pastor swagger morphed into a profound case of pastoral depression.
Searching for a new position while in such a funk only made things worse. I would read the job descriptions provided by churches, and the lengthy list of expectations that candidates were supposed to meet...and despaired:
"The pastor will be expected to help the congregation achieve the next level of growth and maturity, both spiritually and numerically." Hm, not sure how to do that. But I do know how to CLOSE a church, maybe that counts.
"The pastor will be expected to develop the organizational capacity of the church to better achieve its vision and mission." I couldn't even maintain a church of 40 people - how in the world would I be able to grow a church, much less manage a church double, or triple, in size?
"The pastor will be the ideater for the church." ...I'm sorry, but is ideater even a word?! I don't know what it means, but I'm sure I can't do it.
Perhaps I was being overly cynical about my abilities. But the funny thing is that if you don't feel like you can do something...you're probably right, because a lack of confidence is a self-fulfilling prophecy in that it makes future failure more likely. And so here I was, going to job interviews and trying to project self-assurance, the truth being that I felt like a complete failure, and doubted not just my abilities, but my very calling to ministry.
I had officially lost my swagger. And that being the case, I played the only card I had left: the gospel.
Before my wife's diagnosis, I derived some joy from sermon writing, and always tried to make my messages as insightful and witty as possible. But this ceased to be the case when she became ill. It wasn't really the physical demands of caring for my family that made sermon writing so difficult, but the frightening sense of betrayal that dominated my thoughts. So much of what I thought I knew about God had come into question. The only thing that I knew for certain was that Jesus still loved me, a fact proven by his sacrifice on the cross.
I had officially lost my swagger. And that being the case, I played the only card I had left: the gospel.
So that is what I went with. Week after week for two years straight, my sermons doggedly revolved around this one idea: that God loved us. In fact, I don't think I was really preaching different sermons every week, only subtly different variations of the same sermon. And they were embarrassingly weepy affairs as well, filled with sniffling and awkward pauses as I struggled to compose myself. My tiny congregation was wonderfully gracious with me, waiting patiently as I honked my nose with the tissues I had learned to always store in my pocket.
But much to my amazement, despite how simple and inept those sermons seemed to me, God did great work through them: people came to faith for the first time, or after years of turning away from God; others were encouraged and challenged, leaving behind a life of nominal Christianity to take up the cross instead. In fact, I would venture that my two years of ministry at that doomed church plant were more successful than any other ministry I had been a part of previously, except for the unfortunate fact that we failed to grow in number, which in the American evangelical church, is the only metric that counts. I kid!...sort of.
After that church closed, I was offered another job, one for which I was even less suited than my previous position: to be an interim pastor at an African-American church in the inner city of D.C. I had no ministry experience in the inner city, and was an Ivy League graduate who would be serving a neighborhood where only 13% of residents attended college, so I had doubts about this opportunity. But given that I had no other employment options, I took the job, with one conviction: that every week, I would bring the gospel, without compromise.
I must have looked quite the fish out of water at that church, a short Korean-American pastor trying to minister in the 'hood. But God showed me that armed with the gospel, even a fish out of water can do work. Although I was a remarkably ill-suited candidate for this role, there was a tremendous resonance between me and this congregation, a resonance which came about not because of the cultural similarities that we shared together, but because of the Name that we all honored, the name of Jesus. This dynamic was so striking that it even caught the attention of a national news outlet, which featured the church in this wonderful piece.
So the past five years of ministry have been fruitful ones, except none of that fruit was born through my education, skill or swagger. It all came through the gospel, that message that God loves us and has made a way for us through his Son. If my God-given skills and abilities had anything to do with it, it was only because they were tethered to that Story, and channeled through its power, and nothing more. So in no small way, the gospel has become my swagger.
If my God-given skills and abilities had anything to do with it, it was only because they were tethered to that Story, and channeled through its power, and nothing more.
Now this might seem like a silver lining of sorts, a type of "Oh, at least he is gleaning something positive out of all of this!" But frankly, I don't see it that way. This is all positive, and exactly what all ministers should be doing. This is what Paul teaches us in the book of Philippians:
If anyone else thinks he has reasons to put confidence in the flesh, I have more: circumcised on the eighth day, of the people of Israel, of the tribe of Benjamin, a Hebrew of Hebrews; in regard to the law, a Pharisee; as for zeal, persecuting the church; as for legalistic righteousness, faultless.
But whatever was to my profit I now consider loss for the sake of Christ. What is more, I consider everything a loss compared to the surpassing greatness of knowing Christ Jesus my Lord, for whose sake I have lost all things. I consider them rubbish, that I may gain Christ and be found in him, not having a righteousness of my own that comes from the law, but that which is through faith in Christ—the righteousness that comes from God and is by faith.
Paul has the most impressive of resumes, and every reason to be supremely self-confident - he has the right background, the right education, the right skills. But he calls all of these things a "loss", and "rubbish", compared to knowing Christ. And the word that he uses there for "rubbish" is much more graphic in the Greek - it is actually the word for human excrement. So we were never supposed to find our confidence and self-assurance in our abilities, even if we were to acknowledge them as God-given. Instead, our confidence is in Christ and his abilities alone. And so this place that I find myself, stripped of confidence in myself and my skills, is not a curse, but exactly where I should have been all along.
And so this place that I find myself, stripped of confidence in myself and my skills, is not a curse, but exactly where I should have been all along.
You see, I haven't found the silver lining to a failed ministry - I have discovered the heart of all ministry. No longer do I strive to be a multi-faceted pastor who is self-assured and charismatic and able to get things done. I want to be a one-trick pony, that trick being living and preaching the gospel in any and every way that I can. I don't feel that this makes me less effective as a pastor, but more, because I have been simplified, honed and sharpened - any fancy gilded edges have been smoothed over and given true purpose and direction. I may have little confidence in my ability to lead or change or transform, but that is perfectly okay because it is ultimately Christ who accomplishes such things, and I just have to make him known to the best of my ability.
So after all my ministry failures, I'm not done doing ministry - in fact, I feel like I am just getting started.
Third Culture
Third Culture looks at matters of faith from the multicultural and minority perspective.
Peter W. Chin is the pastor of Rainier Avenue Church and author of Blindsided By God. His advocacy work for racial reconciliation has been featured on CBS Sunday Morning, NPR, and the Washington Post.
Previous Third Culture Columns: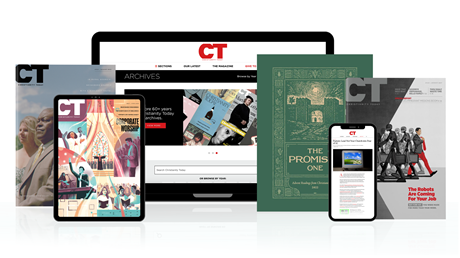 Subscribe to Christianity Today and get access to this article plus 65+ years of archives.
Home delivery of CT magazine
Complete access to articles on ChristianityToday.com
Over 120 years of magazine archives plus full access to all of CT's online archives
Subscribe Now
When Pastors Lose Their Swagger
When Pastors Lose Their Swagger