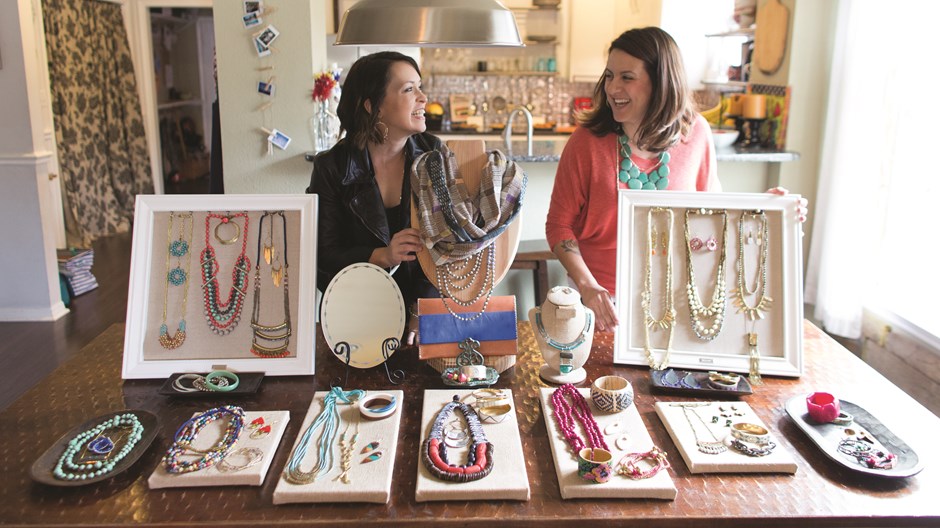 Image: Courtesy of Noonday Collection
Jessica Honegger began selling handcrafted, fair-trade jewelry to help cover the costs of adopting her son from Rwanda. Five years later, her fundraiser has turned into one of the fastest-growing companies in the United States—enough to rank 3rd on Inc.'s list of fastest-growing companies led by women, and 45th overall.
With 950 "ambassadors" holding in-home trunk shows to sell eclectic jewelry and accessories, Noonday Collection, based in Austin, brought in $11.8 million in 2014. All of its products are made by hand by artisan businesses in 13 countries.
The ambassadors are mostly Christian women, and take home a 20 to 25 percent commission. Like Honegger, a quarter of them are funding their own adoptions; last year, the company gave $120,000 to families in the adoption process. Others use the income to fund church projects, mission trips, or other charitable efforts.
"I launched Noonday Collection…not knowing that it was to become viable company but kind of knowing on the inside, in that deep place where God whispers to you," said Honegger, 39.
Following a trip to Uganda in 2010, Honegger and her husband, who met while working for Food for the Hungry, felt called to adopt. With two kids already, she began selling jewelry made by Ugandan artisans for extra income. Honegger earned around $4,000 at her first trunk show, and before long, other women began holding their own parties and placing orders. Once her sales outgrew her capacity, she enlisted Travis Wilson, a friend with an MBA from Wharton and experience in microfinance, as co-CEO.
Even with a partner, a booming business, and help from friends, Honegger admits it wasn't easy. She looked around for fellow Christian women running startups with small children for inspiration. "I didn't have anyone," she said. "I was reading Lean In and Tina Fey and Brené Brown. I'm like, 'Somebody help me!' Now I'm happy to hopefully pave the way."
We're seeing more "social entrepreneurship" companies that include a philanthropic component. Given your mission, why is it important for you to be a for-profit business rather than a charity?
I believe in business. God used his power to create the world and to create us, and he asks us to use our creative power to go and create more out of the world. So he left this world untapped and undeveloped so that we could go and tap and develop it.
Our artisan partners are entrepreneurs themselves. They're learning how to scale a business, how to create middle management, and how to create jobs in their community that are dignified and good. To me, it's an equal exchange.
Noonday Collection takes its name from Isaiah 58:10: 'If you spend yourselves in behalf of the hungry and satisfy the needs of the oppressed, then your light will rise in the darkness, and your night will become like the noonday.'
As the leader of a company that makes and sells fair trade products, what would you want consumers to know in an economy that in many ways is not built on fair trade?
I'm a capitalist. I call it compassionate capitalism. So it's not that fair trade isn't capitalism. There are really talented people living in resource-poor areas of the world, and all they need is access to a marketplace. And I'm going to start something for them. It was creating market access to underrepresented people and ensuring that as these artisans build their businesses, it's being done in a beautiful way.
What are the biggest challenges for you as a Christian woman involved in business and entrepreneurship?
We're each created in God's image to work. Sometimes that means staying home with your kids, and that is your work for a season. It might also mean becoming the CEO of a company…. I knew in the Christian subculture that the whole women leading, working, business can have some baggage with it, but then in general there aren't as many female-owned businesses as there are male-owned businesses (either)…. It's been a hard road. I definitely struggled with balance and guilt and shame and all of that. But so much of it was not having a real confidence level in what God created me to do.
Tell me about the women who become Noonday ambassadors.
They are extremely motivated by issues of justice. They enjoy women. They are relational. They are looking for a way to not just give money to an organization or a charity, but to be an active part of building a flourishing world. They're women who are already practicing leadership in their communities, whether it be in their churches or in their schools, but want to influence and want to channel their passion. And obviously a lot of women love fashion and appreciate aesthetics.
Where do you see Noonday in relationship to the multilevel marketing trend?
What we're doing is pretty distinct, which I think is why we've grown so quickly. A lot of these women have been approached by other direct sales companies because they are outgoing and are influencers or have that potential to be really great at sales. We don't have the robust compensation structure that other direct sales companies have, and we don't have this ability to build out multilevel teams. The main way we are distinct is that people are doing this to be part of building a flourishing world. With us, they're extremely driven by that and less by money.
Who has inspired you along the way?
My first partners in Uganda, Jalia and Daniel, were extremely poor when I partnered with them five years ago, and they were the ones making everything. Now they oversee a workshop of 100 employees. She and I walked a very similar journey of having to scale a business when we were young moms. Comparing that experience with my own experience running a business here in America has definitely provided an immense amount of encouragement and inspiration to me.
Have something to add about this? See something we missed? Share your feedback here.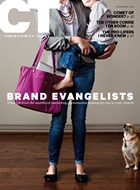 This article is from the December 2015 issue.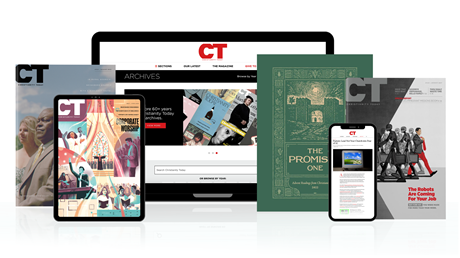 Subscribe to Christianity Today and get access to this article plus 65+ years of archives.
Home delivery of CT magazine
Complete access to articles on ChristianityToday.com
Over 120 years of magazine archives plus full access to all of CT's online archives
Subscribe Now
Noonday Collection: Where Fashion Statement Meets Mission Statement
Noonday Collection: Where Fashion Statement Meets ...