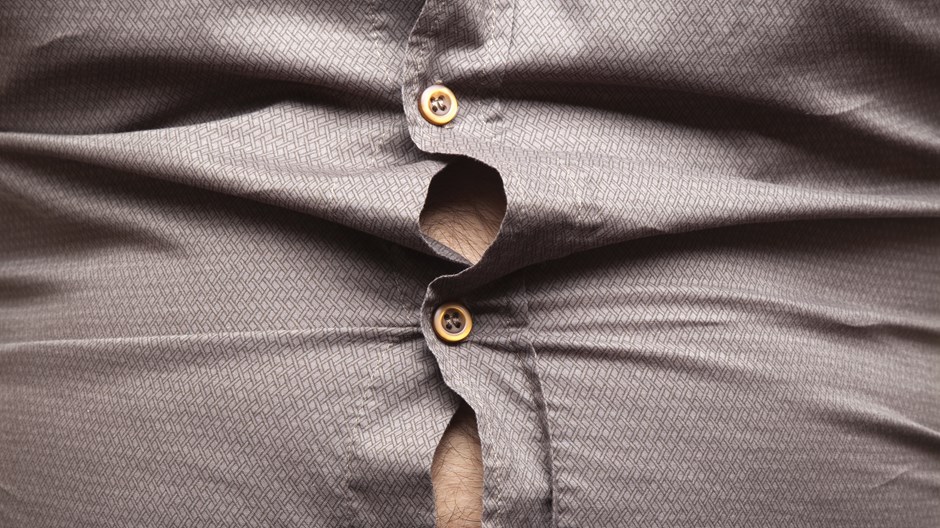 Image: Shutterstock
Why Protestant Pastors Need a Sabbath
A third of US Protestant pastors (34%) are now obese—but not because of church potlucks. According to new research by Baylor University sociologists, it's because pastors are stressed and need to take a Sabbath. It's especially true for bivocational pastors, who are nearly twice as likely as other pastors to be obese, and almost guaranteed to be obese—even with average levels of stress, hours, staffing, and exercise—without a support group.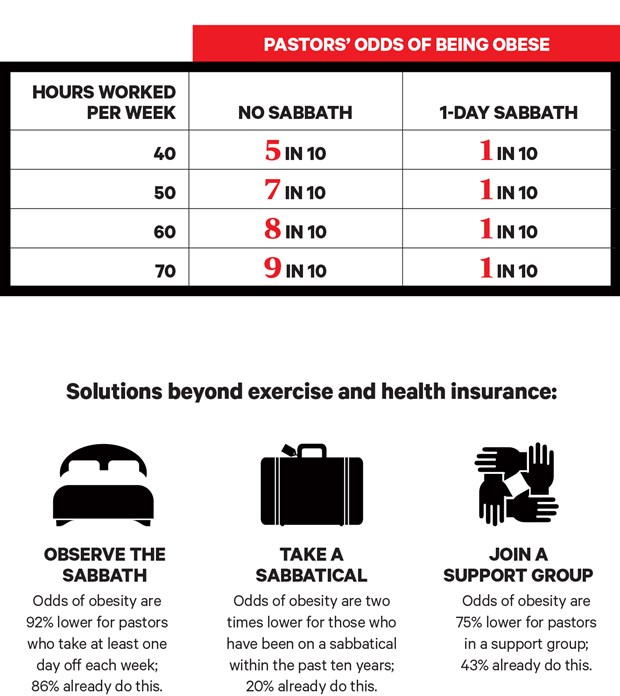 The initial news wasn't as good as it looked: Sri Lanka and the United Arab Emirates fell about 15 spots to the bottom of the list of 50 countries where it's hardest to be a Christian. And Bahrain, Morocco, and Niger dropped off Open Doors' 2015 World Watch List entirely. But persecution levels in all five countries stayed largely the same. Persecution worldwide just got that much worse. Twice as many Christians (4,344) were killed for their faith in 2014 than in 2013, and more than 1,000 churches were attacked. Violence wasn't the main factor in the record persecution levels. Rather, "cultural marginalization" grew significantly, driven in 40 of the 50 countries by Islamic extremism. However, "there is a new unity occurring among ancient communities of faith" in response, Open Doors said.
A ballyhooed campaign to "reconvert" thousands of Christians and Muslims to Hinduism on Christmas Day failed to materialize. Yet India's government was so absorbed in arguments over the nation's religious identity that one cabinet member proposed a nationwide ban on all conversions. Hindu nationalists, emboldened by the election of one of their own—Narendra Modi—to prime minister last year, have more loudly insisted that Christianity and Islam "cease to exist" in India. Meanwhile, opposition members have urged Modi to decry the rising number of "forced reconversions." They have suspended parliament to protest nationalist leaders' Hindu-centric remarks. Another aggravation is the debut of "Good Governance Day" on December 25 as an alternative to celebrating Christmas. Visiting Modi in January, President Obama repeatedly emphasized religious freedom: "Nowhere is that more important than [in] India. Nowhere is it going to be more necessary for that foundational value to be upheld."
Bob Jones University (BJU) failed dozens of sex abuse victims over 40 years through counseling perceived as "inadequate, insensitive, and counterproductive," said president Steve Pettit. He apologized to victims and appointed a committee to review "every aspect" of a December report issued by Godly Response to Abuse in the Christian Environment (GRACE). The recommendations from GRACE (which BJU hired, fired, and rehired over a two-year investigation) include "corrective action" for chancellor Robert Jones III, curbing the counseling activities of a former dean who still teaches there, and BJU disassociating itself from three teachers. BJU drew praise for taking "the unprecedented step to voluntarily request this independent investigation and to make these difficult findings public," said Boz Tchividjian, GRACE executive director. "Such institutional transparency is too rare and will hopefully set a positive precedent for Christendom and the watching world."
Ergun Caner brought a struggling Southern Baptist college back to health. Now he will focus on his own. Caner resigned as president of Brewton-Parker College (BPC) in Georgia six months after his 15-year-old son, Braxton, committed suicide. "[BPC] cannot become a healthy, growing, and stable college under the leadership of a man who is broken," he told trustees. "And I am admitting to you that I am broken. I can't get over his death, and I am not sure I want to." Caner, the first former Muslim to lead an evangelical seminary, was removed as head of Liberty University's seminary in 2010 over "self-contradictory" statements about his faith background. BPC hired him because he was "a warrior." During his year there, Caner helped the school regain its accreditation. The death, which came after Caner's critics chided Braxton on Twitter, prompted soul-searching among online watchdogs. In November, the Georgia Baptist Convention cited Braxton's death in issuing new social media guidelines.
Matt and Grace Huang, Americans who adopted three children from Africa, returned to California from Qatar after being acquitted of the death of their daughter. Matt's engineering firm had sent the family to the Gulf state so he could help prepare the country for the 2022 World Cup. When their 8-year-old daughter died from an eating disorder, officials accused them of starving her in order to harvest her organs. The couple protested that she had a history of malnutrition from her home country of Ghana. But police were skeptical that anyone would adopt children who are not "good-looking" or lack the same "hereditary traits." "It's taught us a lot about patience and trusting God," Matt said as the couple returned to Lake Avenue Church in Pasadena.

Christians take on payday loans
The National Association of Evangelicals (NAE) wants to close many places offering to cash your paycheck. It has asked the Consumer Financial Protection Bureau to pass more regulation and investigate lenders. Scripture prohibits predatory lending like "short-term, high-interest loans that are rolled over from paycheck to paycheck," the NAE said in its 51st policy resolution since 1956. The Church of England is going one step further: In February, British regulators gave the church permission to start its own credit union. The new Churches' Mutual Credit Union will enable a "virtuous recycling of money" within the Christian community and will "help the credit union sector grow," said union president Antony MacRow-Wood. He hopes that in 10 years, "there will not be a need for the payday lending sector."
South Africa: President Zuma backs Bible translation
South African president Jacob Zuma has donated about $44,000 toward a Catholic project to produce a new isiZulu (his home language) translation of the Bible. "President Zuma has long felt that the existing isiZulu translation of the Scriptures is inadequate," his foundation said. "This new version will be more accurate and . . . directly translated from biblical languages." But the Bible Society of South Africa says its popular 1959 translation used Greek, Hebrew, and Aramaic source texts—as will a new isiZulu translation it has already started creating alongside an interdenominational committee.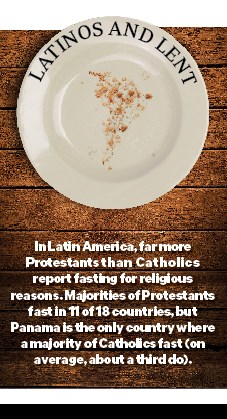 More than 70 churches were destroyed and 10 people killed after a cartoon agitated Niger's two largest cities. One week after Islamic terrorists killed 11 staff members of the French publication Charlie Hebdo, the magazine published a "survivors' issue." Its cover featured a cartoon of Muhammad holding a Je suis Charlie ("I am Charlie") sign. While the cartoon sparked protests across Africa and the Middle East, the deadliest were in Niger, which ranked the worst in a Pew Forum poll of sub-Saharan African Muslims' support for religious freedom for non-Muslims.
For the first time, a non-Christian became America's ambassador-at-large for international religious freedom. Rabbi David Saperstein, confirmed in December, fills a position left vacant since October 2013. His nomination was widely lauded by Christian advocates, including Russell Moore of the Ethics and Religious Liberty Commission, Chris Seiple of the Institute
for Global Engagement, and US Rep. Frank Wolf. Wolf authored the International Religious Freedom Act that created the post. After 34 years as one of Congress's leading advocates for international religious freedom and human rights, Wolf retired in January. But he is hardly finished advocating, becoming the first to fill a newly endowed chair in religious freedom at Baylor University.
More than 300 Youth With A Mission (YWAM) missionaries and their families can stay in the United Kingdom after immigration officials reinstated the ministry's license to sponsor visas. The British government had suspended the ministry a month earlier when a UK Visas and Immigration office (UKVI) audit found violations. "We are extremely grateful for this positive outcome, but admit that we have had to learn several hard lessons about our internal processes and our approach to record keeping," YWAM stated. Wycliffe Bible Translators also had its license revoked in 2014. Mark Vening of YWAM's Wales office speculated that faith-based groups were "a soft target" for the UKVI to meet the government's goal of reducing immigration by one-third.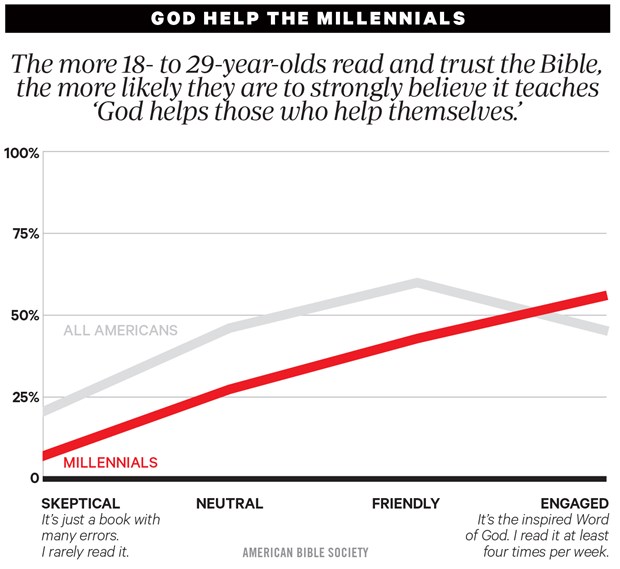 Have something to add about this? See something we missed? Share your feedback here.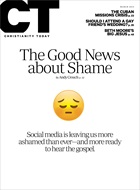 This article is from the March 2015 issue.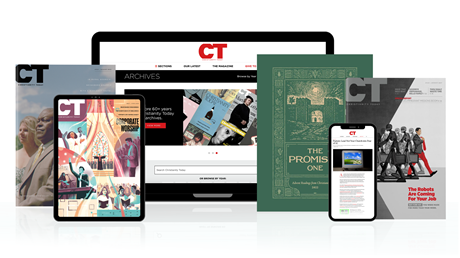 Subscribe to Christianity Today and get access to this article plus 65+ years of archives.
Home delivery of CT magazine
Complete access to articles on ChristianityToday.com
Over 120 years of magazine archives plus full access to all of CT's online archives
Subscribe Now
Gleanings: March 2015
Gleanings: March 2015