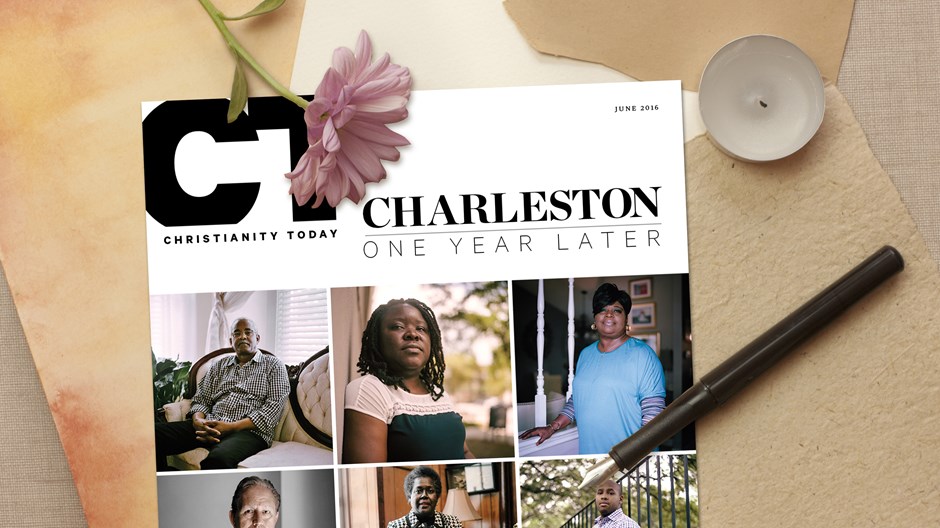 As I read your article [on the Charleston shooting], I was thinking about something that happened in my office not long after that tragedy. I am often asked to do a "5th Step" with someone working the 12-step program in Alcoholics Anonymous. A young man in his early 20s came in, working on getting sober and turning his life around. His life had been filled with neglect and abuse. After sharing much of the dark road he had been on, he spoke about what happened in Charleston and was amazed at how those folks could think of anything like forgiveness. And he said, "I want what they have."
Thank you, people of Emanuel AME, for showing the world a bigger, stronger force than what the world offers and a light stronger than the darkness.
Jack Diehl
Vero Beach, FL
Thank you for Jayson Casper's report "Pilgrims' Process," which I devoured avidly, delighted that CT has shone a spotlight on the indigenous Christians of the Holy Land as well as other Arab Christians and Copts.
In regard to tourism in Bethlehem, tour groups tend to confine themselves to the Church of the Nativity, entering and leaving Bethlehem within two hours or less. There is much to see and contemplate on the Palestinian side of the separation wall, while aiding the struggling Palestinian economy.
A probable reason why Arab Christians are reluctant to visit Israel is that their arrival at or departure from Ben Gurion Airport is likely to include an interrogation session designed for Arab visitors to Israel. Pilgrimage is far from easy for our Arab and Coptic brothers and sisters in Christ.
Carole C. Burnett ("Monica")
Board of Trustees, Friends of Sabeel North America
Silver Spring, MD
Mark Galli's editorial, "Win-Win on LGBT Rights," is well-written and thoughtful, but I believe it warrants criticism for the comparison of Christian bakery owners and Jesus' "second-mile" commandment. Carrying a Roman soldier's pack was an inconvenience, to be sure, and resentment would have been understandable. But insisting that Christian bakery owners violate their convictions about same-sex marriage by baking not just one but two cakes for a same-sex wedding is a different kettle of fish altogether. In my view, it's a poor analogy.
Tim Williams
Spartanburg, SC
Mark Galli took an important step forward in saying that we Christians "must not seek legislation that protects our freedom if that same legislation denies the rights of people with whom we disagree." Yet the assumption of the article is still "us" vs. "them." In reality, "they" are often "us"—brothers and sisters in Christ in our pews, our own sons and daughters who may be LGBT.
God gave us a gay daughter in a committed relationship raising our grandchildren. The journey has enlarged my heart to understand the pain and suffering we have inflicted on marginalized people, and has deepened my understanding of God's great grace and mercy.
Neta Jackson
Evanston, IL
I appreciate Mark Galli's editorial, and for the most part agree with it. Christ's distillation of the last eight commandments in Matthew 22 (and elsewhere) to "love your neighbor as yourself," and Paul's exhortation in Philippians 2 to put the interests of others above our own, define how we as Christians should live. If I were the baker, I certainly would have baked the cake for the gay wedding, just as I would have baked a cake for a Muslim wedding or for someone with whom I have a theological difference. The logical end of the baker's argument is that he cannot in good conscience bake a cake for anyone with whom he disagrees theologically.
But I wonder how this view consistently extrapolates into the body politic. We are told by Christ to love our neighbor, but also to be the salt of the earth and the light of the world (Matt. 5:13–16). Does that not say that we are to stand for things that are right, according to Scripture, and to try to influence the culture in that direction, even though sometimes it conflicts with "loving my neighbor"?
Mark Lubenow
San Antonio, TX
Galli's essay on rights may be the best wisdom for the time being, but it is very doubtful this will dispel the problem, primarily because the discussion so far has not considered the meaning of "rights." No one seems to be asking how rights come into being, or who decides what a right should be. Edmund Burke (1729–1797) is credited with declaring "that men do not make laws; they merely ratify or distort the laws of God." The basic argument, therefore, is not "What are our rights?" but "On what authority do rights exist?"
Galli identifies one group that "believes sexual mores are rooted in God-given teaching and the natural order. The second group believes every individual has the right to determine how to live sexually, and we each are duty bound to be true to ourselves, however we conceive the self." In other words, do rights come from outside of ourselves or from within ourselves? If from within ourselves, then anyone can say, "I am, therefore what I desire is my right." If anyone thinks this will end on the issue of sexual rights, he is in for a great surprise.
Roy Mayfield
Carnation, WA
Michael Bird does a great job of presenting the role of the priest speaking to man on behalf of God as a witness, regardless of the official function we fill. Every believer must speak to people on behalf of God. But the other half of the priest's function is to speak to God on behalf of people through intercessory prayer. When the believer speaks to God through prayer on behalf of others, they are much more responsive to what God has to say.
It seems most of the church is much more focused on what we do (man to man) than on what God does through prayer.
Tom Lakey
Lubbock, TX
I appreciated the thoughtful review of Shane Claiborne's book. As uncomfortable as it might seem to a new generation of evangelicals, an act of retributive justice stands at the heart of the gospel without which God cannot be "just and the one who justifies" (Rom. 3:26). How retributive justice is carried out in our own human situation is, of course, subject to critique, but saying that the death penalty killed Jesus (as if God didn't) distorts the gospel of justification and creates a "Jesus idol" of our own cultural making.
David L. Matson
Fullerton, CA
I would be interested in studying this deeper. Very informative take.
@mrandmrscaton
In 2016, nothing has filled me with more joy & expectation than @Nicole_Cliffe's story.
@michaelrwear
A paragraph in this essay by @Nicole_Cliffe gave me actual chills.
@nickriptrazone
WELL. @Nicole_Cliffe's conversion story cluttered my timeline for a reason. It's amazing.
@elongreen
Gorgeous writing and such vulnerability and truth all mixed into one. Such is the life of faith.
@aahales
A lot of things making me unhappy lately. This brought a smile and maybe just a hint of a tear.
@stevedavis1
This piece about the conversion of an atheist reminds me to keep returning to Jesus.
@hunterbaker
As the anniversary of the Charleston shooting approached, CT sent writer Bob Smietana and photographer Jonathan Hanson to Charleston to explore the topic of healing for the survivors­—those who walked away from the actual shooting without physical wounds, the families and friends of the victims who were killed, and the broader communities of both Emanuel AME and Charleston. At first, in part because of additional pain inflicted by media who had been covering the murders over the past year, CT didn't receive the access for which we had hoped.
Armed with an assignment to find the heart of this story on forgiveness and to seek and show the truth in a beautifully orthodox way, Smietana and Hanson gradually gained the trust needed to tell the story that appeared in the June issue­.
The delicate nature of this piece called for a specific photographic approach. Hanson captured the portraits on film using a vintage Hasselblad camera, which can be positioned at waist height, allowing him to maintain eye contact with the subjects­ while photographing them. The resulting images reflect an intimacy and honesty that CT is grateful to have been entrusted with.
Have something to add about this? See something we missed? Share your feedback here.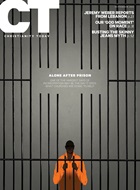 This article is from the September 2016 issue.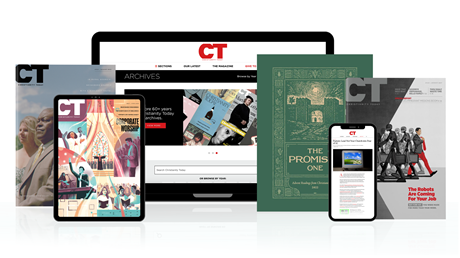 Subscribe to Christianity Today and get access to this article plus 65+ years of archives.
Home delivery of CT magazine
Complete access to articles on ChristianityToday.com
Over 120 years of magazine archives plus full access to all of CT's online archives
Subscribe Now
Reply All
Reply All