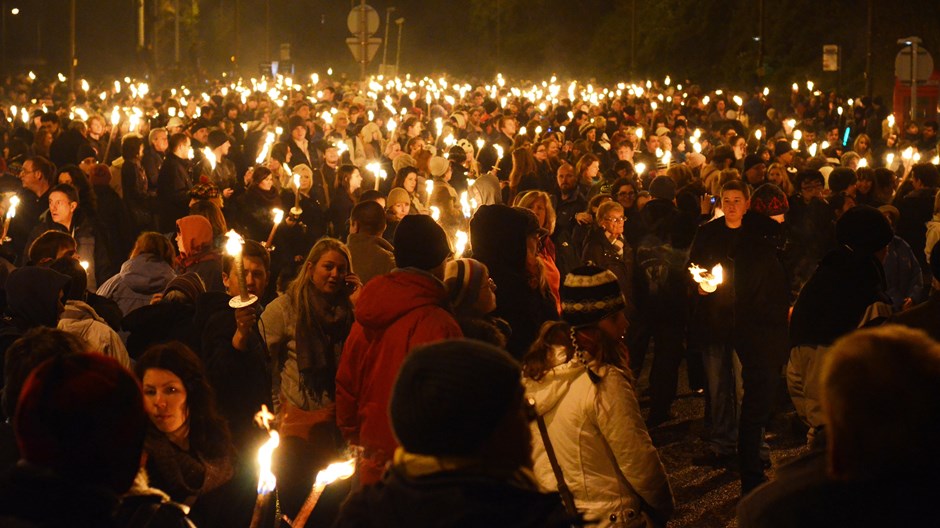 Image: Brendan Howard / Shutterstock
Recently, I was with Christians who live under a Communist regime. They've been thrown in prison repeatedly due to their faith, and descriptions of their awful imprisonment are peppered with details of the sweetness of Christ's presence.
They spoke of the growing spiritual hunger of younger believers as the Communist regime proved unable to deliver on its grand promises of utopian equality. These young people are choosing the narrow road of Christianity rather than the broad road of conformity and compromise. Our friends' words were studded with the jaggedness of rough-roads-not-yet-made-smooth, and it was difficult not to notice their missing body parts and visible scars—disturbing threads woven into their testimonies' tapestry.
After decades of watching revolutionary power dynamics, our friends spoke a valuable truth: Revelation is a stronger force than revolution.
By revelation, I mean the wisdom and knowledge revealed to us by our infinite and personal Creator, essential for navigating both the earthly and unseen realms. By revolution, I mean the overthrow of an existing order in favor of a new order.
Revolution is in the air around the globe. Recent studies report class struggles are driving millennials, who are rightfully concerned about their future. They challenge power abuses and seek political and economic alternatives to democratic capitalism. In a December 2011 survey by Pew Research Center, almost half of Americans aged 18 to 29 viewed socialism favorably.
The death of Fidel Castro, and the subsequent praises accorded his revolution (like "absolute giant" and "beacon of light"), revealed how morally neutral dictatorial regimes appear to many. Many Christians today are attracted to the ideas of historical Marxist revolutionaries, despite the philosophy's historic tendency toward violence to achieve and maintain control.
Thankfully, cautionary voices have risen in response. Russian pro-democracy leader and human-rights activist Garry Kasparov paraphrased Tolstoy in a recent article: "Every repressive state is repressive in its own way—but socialism has proved uniquely toxic. . . . Soviet leaders squeezed the soul from their citizens by forcing them to perform in the macabre perversion of human nature that is totalitarian socialism."
Power without revelation ultimately produces tyranny; resistance without revelation ultimately yields to anarchy.
Satan offered Christ all the kingdoms of the world and their glory—revolution without revelation. Yet Christ resisted in favor of the ultimate kingdom that shows forth his glory—the one for which he would die.
In some way, revolution beats in every human heart. The winning 2008 and 2016 presidential campaigns both danced to refrains of "not a moment, but a movement." Some Christians today view the 2016 election as a petite revolution; others see it as heralding the necessity for one.
Yet power without revelation ultimately produces tyranny; resistance without revelation ultimately yields to anarchy.
Revelation views its opponents in ways that revolution alone cannot. Christ, our Ultimate Revelation, died on the cross for his opponents. Revolution dehumanizes the opponent. Christ humanizes his enemies and fosters the hope of their transformation. Only when revolution is empowered by Christ's transformative power can it produce something better.
Are Christians on the left and right forgetting that transformation is vital to change? There is a supernatural force at work when revolution is empowered by Christ. My friends reported, "Humanizing those who are taught to hate us is our first act of resistance. They are the real oppressed."
Revelation also humanizes and transforms both parties and exposes the limits of mere revolution. Black Panther Eldridge Cleaver echoed my friends toward the end of his life when he opened his formerly raised fist: "We have a spiritual and moral problem in America. Our problem is not economic or political; it is that we do not care about each other."
Under revolution alone, power is merely shifted from one set of hands to another. It's the hunger for dominance, rather than the hunger for humanity.
Karen Ellis is an ambassador for International Christian Response.
Do you agree? Is this missing something? Share your feedback here.
Have something to add about this? See something we missed? Share your feedback here.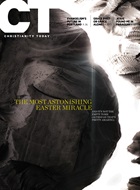 This article is from the April 2017 issue.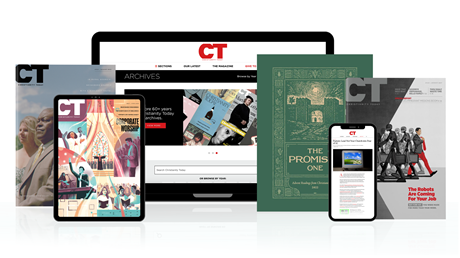 Subscribe to Christianity Today and get access to this article plus 65+ years of archives.
Home delivery of CT magazine
Complete access to articles on ChristianityToday.com
Over 120 years of magazine archives plus full access to all of CT's online archives
Subscribe Now
An Insufficient Resistance
An Insufficient Resistance