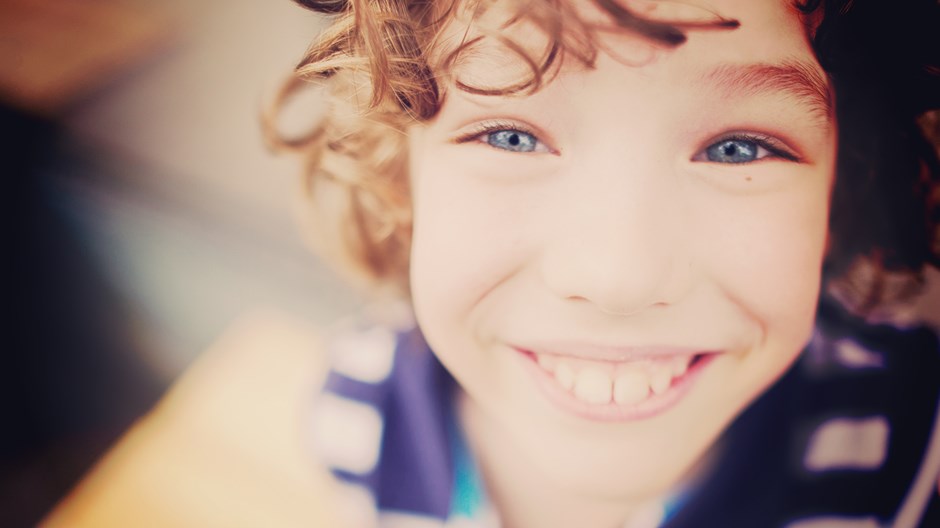 Image: Unguryanu / iStock
One night in 2001, a prostitute in eastern Ukraine propositioned a preacher.
Peter Dudnik turned her down and told her he worked at Good News Church. She asked him to take her 11-year-old son, Sergey, to the church's orphanage.
Good News' ministry to orphans was well known; two years earlier, Dudnik had found four street children sniffing glue at a train station. Good News began serving them meals, and the number of children grew from 40 to 60, and on into the hundreds.
One rainy evening, several of the children begged to stay the night. Church workers decided to let them sleep on the tables where they had eaten. And from that grew the You Shall Be Found Orphanage.
Over time, however, children who left the orphanage at age 18 weren't faring well. Without the support of a family, they fell into drugs, prostitution, and suicide. The church asked God what to do, and he gave them Malachi 4:6: "He will turn the hearts of the parents to their children, and the hearts of the children to their parents."
Good News began efforts to strengthen biological families, accepting children only as a last resort. It also worked to remove any parental rights over abandoned children, enabling them to be moved into foster care or adopted. With the church's encouragement, families from churches in and around their city have adopted more than 100 children. (Dudnik and his wife, Tamara, adopted Sergey.)
What happened at Good News is a microcosm of the worldwide shift in orphan care.
After horrifying reports of neglect and abuse in Romanian orphanages in the 1980s and '90s, governments in the West began to veer away from institutional housing.
"I was running a large orphanage in Dallas in the early '90s," said Orphan Outreach president Mike Douris. "We were tearing buildings down, reducing the size of our residential care, and expanding foster care and community-based services."
By now, traditional orphanages are essentially extinct in the United States.
But most orphans don't live in America. They're in India (29.6 million orphans), China (17 million), and Nigeria (9.9 million). And orphan care in these countries, run largely by Christian organizations, has been slower to change. Only within the last 10 years has global Christian orphan care taken strides away from the traditional model.
Ukraine has been a pioneer. When the country declared independence from Russia in 1991, the streets were overrun with children, said Nikolai Kuleba, the country's ombudsman for children. In 2008, he met with Christian leaders, including Dudnik, to talk about the problem.
"One day God opened my eyes," Kuleba said. "We have 30,000 Christian churches in Ukraine and 30,000 orphans."
The group coalesced into Ukraine Without Orphans (UWO) in 2010, an organization that mobilizes churches to each pray for one orphan. The prayer: to get the children out of orphanages and into families.
And though there have been challenges, UWO has seen remarkable success. More than 10,000 churches have participated in UWO events, and the organization has partnered with more than 100 Christian NGOs. Their influence has helped to reverse the negative stigma of adoption in the country.
In eight years, the number of children placed in foster care in Ukraine rose from 1,200 to 13,000. Domestic adoptions rose 60 percent. The list of Ukrainian couples waiting to adopt a baby now stretches to more than 1,000 names.
The trend correlates with the dropping number of American adoptions from Ukraine, which peaked at 1,240 in 2001 and has been declining ever since. Just 303 Ukrainian children were adopted into the United States in 2016.
And while 17,000 older children and children with special needs—those who have a harder time finding a family—still wait in Ukrainian orphanages and foster homes, that's down from 30,000 six years ago, said Ruslan Maliuta, international facilitator of World Without Orphans (WWO), an advocacy group that grew out of UWO's success. WWO operates in 27 countries, working with churches to place children in nurturing, Christian families. "Globally, we realize that if you want to see a big change, the Christian church needs to take responsibility and address this issue seriously," Maliuta said.
From Solution to Problem
In the last century, Christian organizations proliferated orphanages as a quick solution to swelling numbers of abandoned children in poor countries where corrupt or inefficient governments weren't providing adequate social services. That has left Christians today as the dominant provider of orphan care in much of the world.
"What was designed as a temporary solution to address a crisis became a permanent problem," Maliuta said.
Even in early 20th-century America, "the church had a leading role in building orphanages to take care of children," said Jerry Haag, president of the 112-year-old Florida Baptist Children's Homes (FBCH). "They didn't have parents who could take care of them through the Depression era."
The Progressive Movement, led by Teddy Roosevelt, targeted orphanages for reform. By 1920, 40 state legislatures had approved programs to pay mothers for the support of their children. Orphanages were on the way out; the modern welfare system was in.
Now roughly 100,000 American children are waiting for adoption; almost all are in foster care. More than 50,000 are adopted through public child welfare agencies each year.
Christian orphanages in America, like FBCH, also shifted away from rows of bunk beds and toward house parents, foster care, and assistance for poor parents.
"For our part, the orphanages closed in the '50s," Haag said. Now FBCH's residential care looks like a row of houses along a cul-de-sac, each with up to eight children and a pair of house parents. FBCH's programs have expanded: It's on pace to have 1,000 children in foster care this year, and its volunteers send home backpacks full of food to more than 1,000 under-resourced schoolchildren every weekend.
That type of support is exactly what is needed to impact orphans and would-be orphans, experts say. Because while the United Nations counts 140 million orphans worldwide, only 10 percent of them have lost both parents.
According to WWO, orphans were historically defined by the loss of both parents, usually through death. UNICEF eventually broadened the definition to include children who have lost only one parent—a definition that would seem to have support in the Bible, which uses the words "orphan" and "fatherless" interchangeably.
Parents abandon children for a heartbreaking array of reasons, from war to famine to hoping that the resources of an orphanage will provide a better life.
"Residential care should not be a form of boarding school for families who don't have the means to provide for their kids," said David Nowell, president of a residential orphanage in Brazil called Hope Unlimited. But in Haiti, India, and Ethiopia, he said, parents know that the best food and education can be found in Christian institutions. In those places, support for families is especially important and effective, he said.
Moving the global Christian focus from orphanages to adoption is slow going. "When I meet someone and I say I'm working with the orphans movement, they assume I'm either building, running, or supporting orphanages," Maliuta said. "It almost goes without saying."
But the shift is an important one, he said.
The Bible makes it clear that Christians are to care for orphans, and "the best way to do that is to make sure they're in families"—essentially, moving them from "orphan" to son or daughter, he said.
The trouble with orphanages, Maliuta said, is that you never get to stop being an orphan; children need a mom and dad even after they turn 18. Orphanages are also costly. "Having an institution is one of the most expensive things you can do," he said. "The facility, the staff—there are a lot of ongoing overhead expenses. It's a system that requires a lot to sustain itself."
"It is fair to say that the qualities, skills, and circumstances that help youth to make the successful transition to adulthood would most naturally be found in the context of a healthy, secure family," said Nicole Wilke, research fellow at Christian Alliance for Orphans. "One of the most significant factors in successful transition to adulthood seems to be secure attachment to a primary caregiver, which is significantly more likely to occur in a family setting, and even more in the context of legal permanency—adoption."
Finding the Answer
While few argue that bunkbeds lined up in a warehouse are ideal, not everyone is ready to toss out residential care. Controversy over how to care for orphans—an overwhelming task in countries such as India or Ethiopia—can be sharp among Christian organizations.
Orphan Outreach's Douris believes that although the large majority of children in overseas orphanages don't need to be there, some children are simply better suited for residential care than for foster care or adoption. "You need all the tools in the toolbox to care for kids," he said.
Nowell works with such children at Hope Unlimited, a residential care program in Brazil founded in 1991 to protect street children whom local business leaders were reportedly having murdered for being a "public nuisance."
"These kids are high risk," he said. "Those kids have been so traumatized by their lives that if you place them in a traditional family setting, they aren't going to make it." These are children who have been seriously abused, forced into sex trafficking, or used as child soldiers. One of Nowell's wards had a wanted poster with his name on it; another was impregnated at the age of 10.
"They can receive the specialized kind of care they couldn't receive in a single-family home," he said. They function as a support group for each other, receive counseling, and feel safe in a context completely unlike the ones in which they were abused.
Even there, the setting is markedly different from traditional institutional orphanages. Nowell's wards live in houses. His house parents sign 10-year contracts so that the children don't feel abandoned by staff turnover. "We would never think of telling our kids, 'You're 18. Goodbye!'" he said.
Instead, Hope teaches orphans a trade—the most popular being automotive repair.
"We spend more on a child the year after they graduate than on any other year of their life," Nowell said. "That's because we have graduate transition houses."
Hope pays for those houses, which are in the community instead of on Hope's campus. The graduates live there while going to work, attending church on the weekends, maybe enrolling in night school.
"They're learning how to live independently, and then after a year, two or three of them get an apartment together," he said. "We support them."
Yes, every child needs to be in a family, Nowell said. "But some children need the type of family care that a residential program can provide, and we owe it to those kids to give them the chance to thrive."
Duke University professor Kathryn Whetten goes even further, suggesting group homes may be the best choice in less dire situations, such as keeping sibling groups together.
She gathered data from 1,300 children ages 6 to 15 who were in orphanages and 1,400 who were in family care in Asia and Africa. Her conclusion: "Much greater variability among children within care settings was observed than among care settings type."
In other words, being in an orphanage didn't have as much of an impact on children as their age, gender, emotional or nutritional status, and the country or community they lived in.
"The growth and overall health of children in the institutions is no worse than that of children in communities," she wrote in the journal PLOS One. In fact, she found the institutionalized children scored higher in intellect and memory and had fewer social difficulties.
"These findings challenge the policy recommendations to use institutions, for all children, only as a last resort and to get children who have to be placed in institutions back out to family-style homes as quickly as possible," she wrote.
Those recommendations stem from a spate of studies over the past 60 years that found children in orphanages have higher rates of Reactive Attachment Disorder, poorer physical growth, and lower IQ.
Whetten noted that "the institutions look quite different from institutions in most of the previous studies" comparing children in orphanages to those in families. Having grown out of the community, the institutions "represent a new kind of care structure that minimizes some of the damage to children demonstrated in past studies."
That type of community care demonstrates another orphan care trend: Much more is being done in-country, rather than exported from the West. The number of intercountry adoptions to the top 24 receiving countries dropped by 75 percent from 2004 to 2014, according to the US State Department. Foreign adoptions to the US have dropped even more in recent years, falling from 22,884 in 2004 to 5,372 in 2016.
Eighty percent of the drop in US adoptions stems from three countries: China, where the government is increasingly promoting domestic adoptions; Russia, which closed adoptions to the US in 2013; and Guatemala, which suspended all foreign adoptions in 2007 in order to combat corruption and fraud in the process. (Though keeping orphaned children in Guatemala hasn't helped. After a March fire killed 40 girls in one overcrowded government orphanage, president Jimmy Morales called for a complete revamping of the system.)
Similar scenarios are popping up all over: The Democratic Republic of the Congo banned foreign adoptions in 2013 over fears the children were being trafficked. Ethiopia is focusing on family preservation and better adoption procedures. Some countries, including Haiti, are working to bring their procedures in line with the 1993 Hague Convention standards for international adoption, which include parent education classes, disclosing medical information on the child, and itemizing fees.
Falling international adoption rates means that domestic adoptions have to pick up the slack.
And that's good news to WWO, which requires that each chapter design its own approach depending on its country's needs. A cultural movement toward adoption, such as the one WWO is starting, "is a grassroots movement that needs to come from interest from other countries," said Oleg Shelashsky, vice president of UWO. "You cannot start it from outside."
As local church leaders come together and pray, Shelashsky sees a strategy emerging. "The solution is a church that helps families to meet basic needs for their children: food, clothing, protection," he said. "We need God in this."
Sarah Eekhoff Zylstra is contributing editor for Christianity Today.
Have something to say about this topic? Let us know here.
Have something to add about this? See something we missed? Share your feedback here.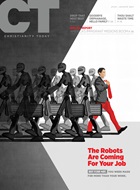 This article is from the Jul/Aug 2017 issue.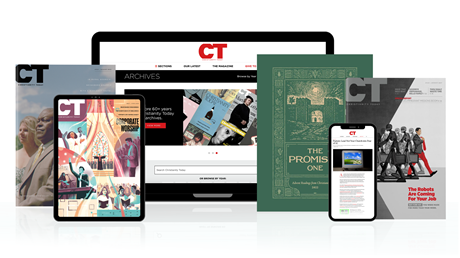 Annual & Monthly subscriptions available.
Print & Digital Issues of CT magazine
Complete access to every article on ChristianityToday.com
Unlimited access to 65+ years of CT's online archives
Member-only special issues
Subscribe
Why Christians Are Abandoning the Orphanage
Why Christians Are Abandoning the Orphanage