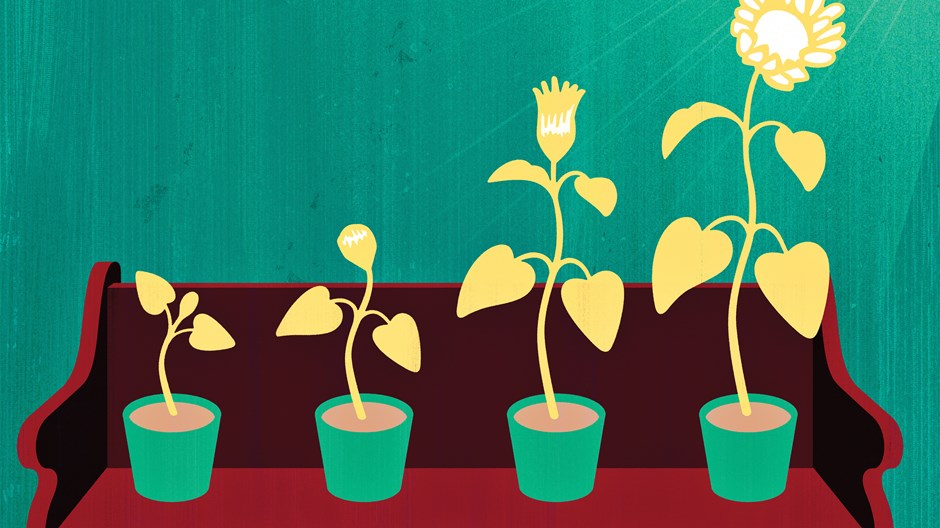 Image: Joey Guidone
Every week, we are treated to another revelation about the alarming attitudes of white evangelical Christians. You would think that a people steeped in the Bible—which commands and exemplifies concern for refugees and others in dire straits—would find President Trump's closing the door to the world's neediest refugees repulsive. But white evangelicals support Trump's exclusionary policy by a whopping 76 percent.
Or take attitudes toward undocumented immigrants. Evangelical Christians believe Jesus died for them while they were lawbreakers. They are a people who know themselves as those who live moment to moment by sheer mercy. You would think these people would try to make at least some allowances for illegal immigrants. It turns out, however, that white evangelical Christians, more than any other religious group, say illegal immigrants should be identified and summarily deported.
Since Trump's election, social and political scientists in survey after survey have tried to unravel the mystery of the 81 percent of white evangelical Christians who voted for him. While the economy seems to be the main reason, with abortion and religious freedom being crucial as well, too many of them seem to show little mercy to those who are not white Americans.
Supporting hardline immigration policies does not itself a xenophobe make—in fact, there are prudential reasons for limiting immigration. We just don't find them persuasive. And when the argument for excluding foreigners from our shores amounts to fearmongering or sheer prejudice, a political issue becomes a matter of church discipline. We're dealing with character issues among fellow believers.
For various reasons, here's the picture clearly emerging in the public eye: White evangelical Christians are deeply resentful of Mexicans, Muslims, and non-whites in general. Meanwhile, evangelical Christians who don't fit this description wonder: What is wrong with these evangelicals? Who's teaching them these unmerciful attitudes?
Not necessarily the church. Many of those same surveys revealed that anti-Muslim, anti-Mexican white evangelicals tend not to go to church. When asked by pollsters if they are "born again," or if they have an evangelical church affiliation, they answer yes. They might even say they find the Bible authoritative and true in all it teaches. But when asked if they actually go to church, they often say no.
As Notre Dame political scientist Geoffrey Layman noted in The Washington Post:
Compared with more devout evangelicals, those evangelicals who attend church infrequently tend to react more negatively to the groups Trump has targeted. . . . Infrequent church attenders give lower ratings (than do church-going evangelicals) to Muslims, Hispanics, and blacks.
Not every survey breaks out the "churched" from the unchurched, but enough of them suggest a strong inverse correlation between church attendance and prejudice.
More recently, a new study emerged showing churched white evangelicals as overwhelmingly supportive of the new President's performance. But again we must make distinctions between those who support him for decisions that discourage abortion or encourage religious freedom, and those who support him mainly because he fuels their racial and ethnic resentments. We cannot remain silent when fellow believers countenance or encourage hateful attitudes toward any other human being.
So how can we know when a fellow believer supports a political position for prudential reasons or because of hate? Only by talking to them. When we take the trouble to engage others, we'll find some fellow believers just have different political priorities. I recently spoke with a young black evangelical who voted for Trump. When I asked why, given Trump's statements about minorities, he said, "Trump has said some terrible things about blacks and Hispanics—I reject all that. I voted for him because I believe he can improve the economy."
But yes, in other cases, we'll sadly discover that the fellow believer we are talking to harbors deep resentments against non-whites and has no desire to love these neighbors.
Those deeply troubled by such prejudice may be tempted to separate themselves from these believers. "God," we might pray, "we thank you that we are not like other people—robbers, evildoers, adulterers—or even xenophobic evangelicals."
In fact, prejudiced evangelicals are cause not for rejection but love that goes the extra mile. If they are believers who don't go to church, the first step might be to invite them back. If they are already in church, they are ripe for discipleship. Go therefore and teach them to observe all things whatsoever our Lord has commanded us—which includes the love of the neighbor, who is often someone we're tempted to despise (as in the parable of the Good Samaritan). In most cases, pastoral patience and care is needed; in others, church discipline that leads to repentance. But in either case love, not shame or rejection, has to win the day. To love the racist does not mean we give him a pass. Love bears all things, but it also confronts when necessary, just as Jesus demonstrated with both his enemies (religious leaders) and his closest friends (Peter).
This will not be easy. What will skeptics think, especially those with a keen social conscience, if they see us mixing it up with racists and xenophobes? Maybe that the mercy of Christ extends beyond our imaginations.
Of course, we who do not succumb to the sin of racism have our own sins that call for repentance. None of us in the church stand above others in moral superiority. We are sinners calling sinners to life in Christ. We should not be alarmed or defensive if someone we're discipling points out something amiss in our lives. We demonstrate our deepest intentions for discipling others by honestly confessing our own faults when pointed out, joining all in seeking God's mercy. In this way, we will all grow up into the full stature of Christ (Eph. 4:13), becoming by God's grace, a people who act justly, love mercy, and walk humbly with our God (Micah 6:8).
This editorial has been revised and adapted from the version that first appeared in our June 2017 issue.
Mark Galli is editor in chief of Christianity Today.
Have something to add about this? See something we missed? Share your feedback here.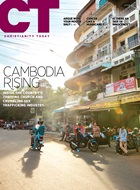 This article is from the June 2017 issue.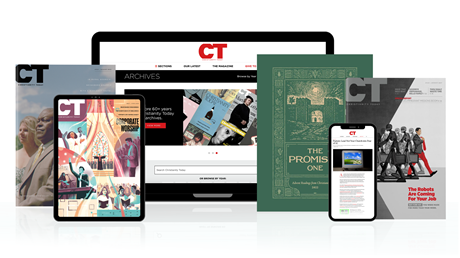 Annual & Monthly subscriptions available.
Print & Digital Issues of CT magazine
Complete access to every article on ChristianityToday.com
Unlimited access to 65+ years of CT's online archives
Member-only special issues
Subscribe
The Church's Biggest Challenge in 2017
The Church's Biggest Challenge in 2017