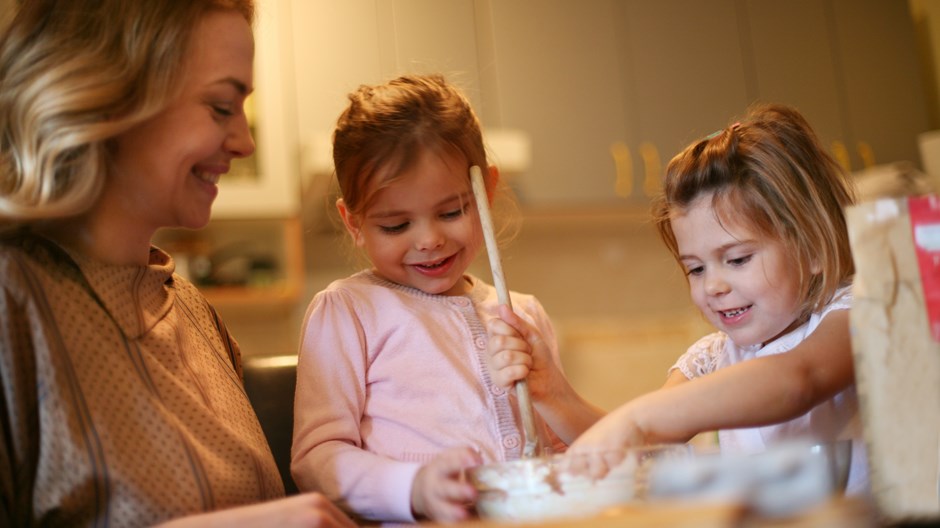 Image: Liderina / Shutterstock
Home sweet home. Home is where the heart is. Human beings have crafted a multitude of expressions that testify to an innate desire for rootedness, comfort, and belonging. In Keeping Place: Reflections on the Meaning of Home, writer Jen Pollock Michel (also the author of Teach Us to Want, CT's 2015 Book of the Year) explores this universal longing through biblical, theological, and practical lenses. A. J. Swoboda, author of The Dusty Ones: Why Wandering Deepens Your Faith, spoke with Michel about our "spiritual homelessness" and the God who prepares a place for us (John 14:3).
Why do you argue that all human beings are spiritually homeless?
It is easy for us to say that those inside the church are spiritually "homed," while those outside the church are spiritually homeless. I see us all as spiritually homeless in this world. The home that God wants us to have is not fully realized. We may gloss over spiritual homelessness by saying that we have God and then moving on. But we are not home yet. We live in a broken, inhospitable world. I believe the church can do a better job of sympathizing with the condition of homelessness in our world, particularly among our neighbors, but we also need to identify it in ourselves.
You write at length about the "spirituality of housekeeping." I was reminded of Brother Lawrence's description of "the God of the pots and pans." Can we find Jesus while doing the dishes?
It means demolishing the divide between the sacred and the secular. Even just last evening, around the dinner table, my family and I were talking about Christ's call to serve in John 13: How do you serve? Whom do you serve? What are the qualities of Christian service? My daughter asked who I served. I answered, "My readers." And she said, "Well, that's not fair. You get paid to do that." So we had this conversation about whether it counts as serving if you get paid. But that represents the kind of secular/sacred divide that shapes so much of our thinking.
This idea of housekeeping means that there is no secular part of our lives. There is no place where we are not called to serve. There is no corner of the universe where God's presence cannot be found. So, finding God in the pots and pans is a call to embodiment and being placed. The call to love is often very menial and mundane. Those things that we do over and over again are so important for our maturity and development in Christ.
The American church likes to praise people who "go, go, go" into the world—what you call the "valorization of missionary service." Certainly Jesus tells us to "go." But what does that look like for someone who's physically limited or for a stay-at-home mom or dad?
When I think of the Great Commission, I think everybody gets a Jerusalem. Everybody gets a place that God is reaching. One of the disadvantages of the valorization of "going" is how it leaves out all those people who can't realistically go. Can we go and still stay? The Great Commission says yes: We can be "here" because we are "sent" by God to be here. Everybody has a neighbor. Everybody has someone to love and serve—and someone who needs to hear the Good News.
That "going by staying" takes many different forms. One way the church can grow is in recovering the diversity of what "go" and "serve" and "love" can look like. There is no one narrative.
In an age of what Eugene Peterson calls "ecclesial pornography," with people constantly moving from church to church, how can we become more rooted?
We must remember that the church is an imperfect place. So long as we expect that the church will meet all of our needs, we will be afoot, always looking for the next best church. We need to be honest and see that the church has contributed to this crisis. We have become so busy selling experience, event, and spectacle rather than the slower and quieter disciplines, like being formed into the image of Christ and living together as one community.
It's easy to suggest simple answers to complicated issues. I recently heard Eugene Peterson say that we should find the closest church and just stay there. Well, the church that is four doors down from my home does not believe in the bodily resurrection of Christ. I don't have any interest in going there. But perhaps when you do find a suitable church, do all that you can to stay. That requires resilience, forgiveness, and ultimately confidence that Jesus is the head of his church. He said the gates of hell will not prevail against it.
That does not mean that the church has no issues or problems. But it does mean that Jesus does not give up on his church. I honestly don't have much patience for people who only have criticism for the church. Ultimately, we should be optimistic—after all, Christ is.
How do contemporary patterns of church mobility affect our spiritual lives?
It leaves us ever-restless. This could be said for geographical mobility, church mobility, you name it—any time we think that better is "out there," it's always possible we're just fooling ourselves. That doesn't mean we should never plant a new church. But let's do it with a realistic mindset. One way or another, we're still going to feel this sense of spiritual homelessness.
This is one more reason why we need to acknowledge our common experience of homelessness: so we can have the right orientation to the world. So that we have the ability to say, "The church doesn't have to give me everything." And neither does my marriage, my family, or my job. Being present in the here and now comes packaged with the limitations of the world we find ourselves in—the chronic brokenness of things.
Why do you insist so pointedly that the God of Scripture "does women's work"?
I'm encouraged, in Scripture, when I see God doing work that I know intimately. He is portrayed as preparing food, raising children, and giving birth. This helps me really feel that God knows me. And it dignifies this work that is so often ignored in the world, and even in many churches.
I grew up in traditions that don't highlight the God who does women's work. And that leaves me sometimes feeling left out of the story. If we don't talk about the God who does women's work, who does that leave out? The beauty of the Bible is that everyone gets to find themselves there. Everyone is part of this story—men and women, rich and poor, powerful and marginalized.
I was really influenced by Lauren Winner's book Wearing God, which focuses on many images we tend to ignore in our reading of Scripture. Let's talk about the God who pants in labor for his children. Let's talk about the God who prepares the feast. Let's talk about the God who weans us as children—an image so totally arresting that I might be writing my next book about it. It has really enriched my view of Scripture to pay closer and better attention to the concrete images. And when I do that, I can't help but see a God who does women's work.
Have something to add about this? See something we missed? Share your feedback here.
Keeping Place: Reflections on the Meaning of Home
IVP
2017-05-09
237 pp., 11.59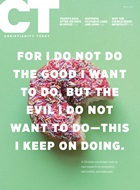 This article is from the May 2017 issue.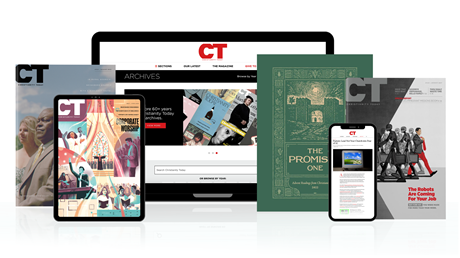 Annual & Monthly subscriptions available.
Print & Digital Issues of CT magazine
Complete access to every article on ChristianityToday.com
Unlimited access to 65+ years of CT's online archives
Member-only special issues
Subscribe
Jen Pollock Michel: God Is a Homemaker Who Does 'Women's Work'
Jen Pollock Michel: God Is a Homemaker Who Does 'Women's Work'