The Magazine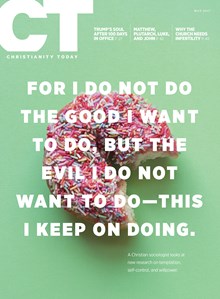 Read CT online anywhere you go.
Subscribers get full print and digital access, including:
10 award-winning print issues
PDFs of each issue
Full web access to ChristianityToday.com
60+ years of magazine archives
Table of Contents
In Every Issue
Our May Issue: Social Science and Spiritual Formation
Can research about the fruit of the spirit make you a better Christian?
I equated material possessions with happiness, until a high-school mission trip changed my thinking.