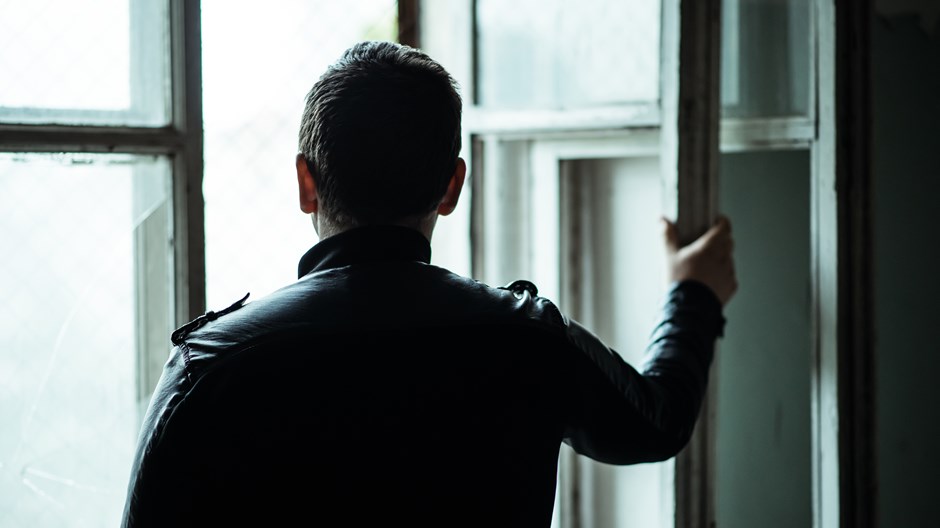 Image: Champion studio / Shutterstock
When asked why it was important to him to have a cabinet that was 50 percent female, Canadian Prime Minister Justin Trudeau coolly responded, "Because it's 2015." In other words, "It should just be obvious to any decent, thinking person."
In 2017, this sort of rhetorical flourish is even more common. Online discourse is littered with listicles like "9 Steps to Becoming a Decent Human Being." A quick Google search for the phrase "being a decent person doesn't cost you anything" yields dozens of unique memes.
How did the charge to be a "decent human being" become so persuasive?
In his book A Secular Age, Canadian philosopher Charles Taylor suggests we are making up for the motivation gap in what he calls the "modern moral order." At its heart is a sort of "secularized agape," a universal benevolence and moral burden towards all people. This burden is rooted not necessarily in God or the divine but in our shared sense of dignity. Recognizing the universal dignity of all becomes essential to affirming our own.
The shared acknowledgement of mutual human dignity is an undeniably positive development. It has motivated and reinforced international humanitarian efforts, anti-racism initiatives, and other beneficial movements.
But Taylor questions whether this source of moral energy is really enough to sustain our universal "benevolence." After all, Taylor notes, "never before have people been asked to stretch out so far . . . as a matter of course, to the stranger outside the gates." In the long term, without the fundamental energy of the gospel, what would broadly fuel these measures?
The answer is shame.
One way to gin up moral energy is by thinking of these standards as what it takes to be a "decent human being." If you fail to meet these standards, it's not that you've tried to achieve a great undertaking and stumbled. You're just someone who doesn't measure up to the basics of being a decent person in 2017.
As Taylor notes, with shame as the main motivator of moral behavior, our efforts at justice are "vulnerable to the shifting fashion of media attention," because we need to be seen as decent people above all. Sadly, the church isn't immune from this tendency.
While well intended, focusing on being decent human beings as a way to effect change underestimates the difficulty of accomplishing "secularized agape." It is not a simple matter to overcome the ingrained prejudices of generations. It involves much more than simply knowing what year it is and acting accordingly. Enlightenment or not, we have yet to evolve past the basic narcissism woven into our hearts since the Garden of Eden. Our failure to understand this ends up transforming prophetic truth-telling into self-satisfied, self-righteous scorn at the predictable failure of so many to live up to a popularly defined standard of "decency."
But this is precisely where the church can speak a word of grace to a world worn down by shame. We worship Jesus Christ, who preaches the high call of the Sermon on the Mount, proclaiming the eschatological moral order of the kingdom of God, but who also invites the spiritually poor into it (Matt. 5:3). Jesus does not come for the decent—after all, "It is not the healthy who need a doctor, but the sick" (Mark 2:17).
The church has the space to embrace the redemptive tension that leads to real moral transformation, rather than leaning on the limited resources of shame. We don't lower the moral bar for "those sanctified in Christ Jesus" (1 Cor. 1:2). We're not just saved to be "holy and blameless before God" (Eph. 1:4). Our salvation inspires lives such that even the "pagans" who "accuse us of doing wrong" will see our good works and glorify God (1 Pet. 2:12). Christian agape calls us to be not decent, but Christlike.
At the same time, God calls us to confess that none is without sin (1 John 1:8). Along with being a prophetic community, Jesus calls us to be a priestly one, forgiving each other's inevitable failures "just as in Christ God forgave" us (Eph. 4:32). Because we have his Spirit, we bear one another's burdens and restore each other "in a spirit of gentleness" (Gal. 6:1, ESV).
As a community dependent on the gracious, empowering agape of the triune God, we can offer hope for change beyond mere shame for failure.
Derek Rishmawy is a doctoral student in systematic theology at Trinity Evangelical Divinity School.
Are we right about this? Off the mark? Share your feedback here.
Have something to add about this? See something we missed? Share your feedback here.
Confessing God
Confessing God attempts to understand who we are and how the world should be by looking at what the Bible says who God is.
Derek Rishmawy is a doctoral student in systematic theology at Trinity Evangelical Divinity School. He also writes at
derekzrishmawy.com
Previous Confessing God Columns: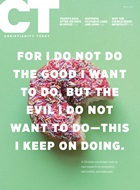 This article is from the May 2017 issue.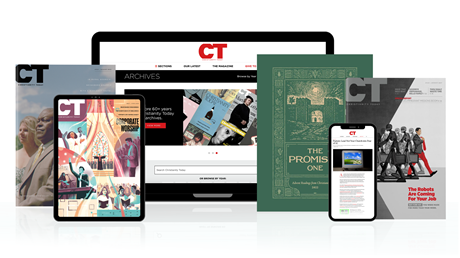 Annual & Monthly subscriptions available.
Print & Digital Issues of CT magazine
Complete access to every article on ChristianityToday.com
Unlimited access to 65+ years of CT's online archives
Member-only special issues
Subscribe
What the Church Says to Terrible People
What the Church Says to Terrible People