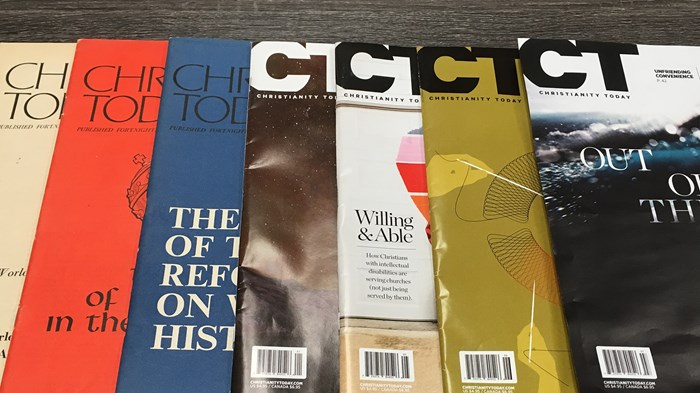 This is CT's moment, steward it well." So said a dear friend and mentor of mine over lunch as we discussed the exciting opportunities ahead for this nonprofit ministry. It was a challenge that came into sharper focus in April, following my participation in a meeting with some 50 evangelical organizational and church leaders from the US and around the world.
The purpose of the meeting was to reflect upon the state of evangelicalism in America and the impact its condition was having on evangelicalism worldwide. It was also to be a time where we could collectively confess and ask God's forgiveness for where our witness has not reflected Christ and where it has alienated or disenfranchised women and minorities. And finally, we wanted to seek the Spirit's leading to find ways to heal our community's bitterness and brokenness so that the world would see and believe (John 17:21).
Much of this meeting was intended to be closed to the media, but that didn't stop a handful of outlets from misrepresenting the entire two days as anti-administration, anti-evangelical counsel, and anti-evangelical oneness. To say such reporting lacked journalistic integrity would be an understatement. But with that, I was reminded anew of at least one reason why my mentor said this is CT's moment. In a word: truth.
Of course, delivering gospel truth is at the heart of who we are. But here I'm talking about reporting the "plain truth," delivering a trustworthiness in all we say and write about what God is doing in and through his people locally and around the world. I need not tell you that truth is a vanishing commodity in our world. Indeed, my reading of and listening to post-meeting reactions felt like a foray into the 2016 Oxford Dictionary word of the year: post-truth. I had actually attended the event, and yet its "retelling" in some accounts—not all—had me wondering if I had somehow slipped down the rabbit hole.
All the more reason why we remain diligent at CT in delivering a journalistic quality second to none in its thoughtfulness, accuracy, and integrity. This is a quality that will, we trust, have more readers like you looking our way for trustworthy and balanced news and commentary increasingly absent in so much media today. So perhaps my mentor was right. (He usually is!) Maybe this is CT's moment. After all, we tell the truth. And the reach of our truth-telling, as only God could orchestrate it, is more global than ever.
With all this before us, would we indeed steward this moment and our mission well. To the glory of God.
Harold Smith is president and CEO of Christianity Today. Follow him on Twitter @HaroldSmithCT.