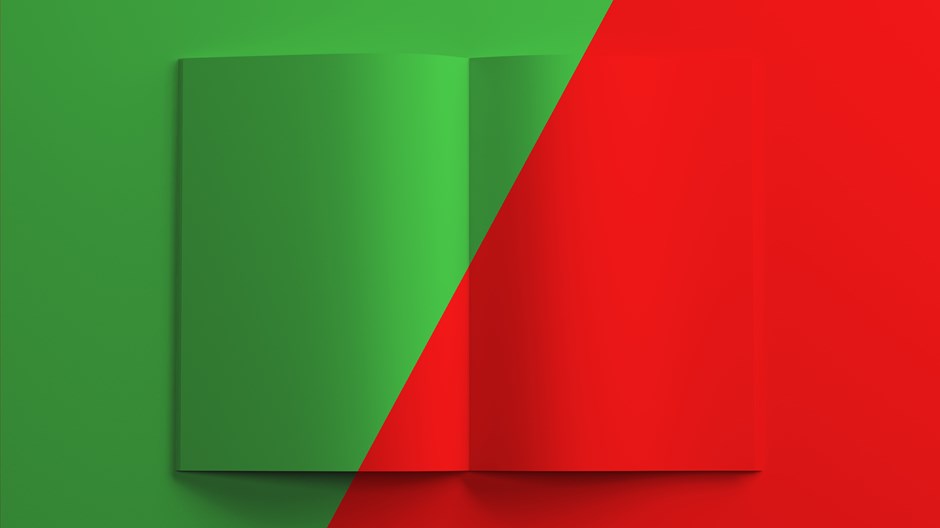 "Will you please raise your hand if you've ever seen the movie Groundhog Day?" asked federal judge Timothy Brooks in a February lawsuit hearing. "I feel like I am Phil Connors, who was portrayed by Bill Murray."
Brooks was frustrated that the defendant—Gospel for Asia (GFA), one of America's largest missions agencies—was dragging its feet in producing documentation of how its fundraising money has been spent. GFA, which focuses primarily on India, offers donors 179 gift options on its website and in its annual Christmas catalog, ranging from water buffaloes to sewing machines. But an ongoing lawsuit alleges that donor money isn't actually used for those things. The suit also claims that funds solicited for disaster relief after floods or hurricanes are similarly misused.
Two couples have separately accused GFA of sending only 13 percent of its donations to the field, not the oft-promised 100 percent. One of the cases has stalled in court. In the other, Brooks took the unusual step of appointing a "special master" to "finally get to the bottom" of the financial trail in June. In September, he green-lighted the switch to a class-action lawsuit.
The class is enormous: It covers about 180,000 donors looking to recover $376 million in donations given since 2009.
GFA contends that the donated money did get to the field, but that proving it was spent correctly would be almost impossible given that "millions of hard copy" receipts are spread across its partners in India. And anyway, the ministry stated, the "100-percent guarantee" that the money would be spent "on the field" didn't mean it would be spent precisely on blankets and "Jesus wells."
"There was no guarantee" that the money "would be used for its exact designated purpose," state GFA's court documents. Many people "did not donate based on the alleged representation that donations would be used 'exactly' as designated…. [I]f donations designated for goats were used to purchase lambs, most donors would not claim fraud."
In that aspect, GFA isn't alone. Many charities find that project fundraising—raising money for a specific need, like shoes or an orphanage—is far more effective than asking for undesignated funds.
"In general, the [Christmas] catalogs are meant to help people identify with a particular kind of gift," said University of San Francisco economics professor Bruce Wydick. "They're giving people a frame of reference for the kind of things their donation might be used to buy. But the finer print says something like, 'We reserve the right to use the financial gift the way that is most needed.' "
"Once you throw your money into a pot, it becomes part of a larger pool of donations," Wydick said. Just like with taxes, you can't be sure which of your dollars is going toward which project. Child sponsorship can work the same way: People may think they're donating directly to one child, but money is nearly always pooled, he said.
In general, people know that. More than half of those currently sponsoring children said the model was "mostly a gimmick to get donations" but were sponsoring anyway, according to a recent survey by Grey Matter Research.
"Many realize and accept that they're being marketed to," the study concluded. "They understand that [sponsorship is] part of fundraising, but their eyes are on a bigger goal: addressing critical needs. If these things are done well, and have appeal, donors accept them as part of getting those needs addressed."
But the GFA situation is "really different," said Grey Matter president Ron Sellers. The problem isn't that money raised for cows was used to buy clean water, but that without receipts GFA can't prove that more than 13 percent of donations ended up in the field. And 87 percent is a pretty steep overhead cost.
Too steep, according to the Evangelical Council for Financial Accountability (ECFA). Three years ago, it booted founding member GFA, citing 17 concerns including delays in sending funds to the field (82 percent of gifts received in 2014 were kept from the field until the last two days of the year), "excessive cash balances" of more than $150 million kept in bank accounts, and soliciting funds "for narrower purposes than the eventual expenditures."
To Rusty Leonard, founder of Ministry Watch, GFA's troubles point to the lack of independent oversight in the nonprofit world. "My main job is in the corporate world," he said. There, government requirements such as frequent reports and an independent board (not staffed by friends or family) help keep corruption at bay.
ECFA does offer guidelines. "In essence, if a giver makes a contribution for Project A, the ministry must spend the money for Project A, and do so in a timely manner," ECFA president Dan Busby said. "If the ministry is unable to do that, the ministry could ask the giver if the funds could be used for another purpose." If the donor says no, the organization has to refund the money.
"Christmas catalogs generally communicate that if the need for goats, for example, is fulfilled, the ministry will apply the gift to another need identified in the gift catalog," he said. "Therefore, it is generally not necessary for the ministry to communicate with the giver about the reassignment of the gift."
The responsibility for correctly stewarding donations lies on the organization but also on the donors, Sellers said.
"But when you give, you have all you need emotionally from the transaction just from writing the check," Leonard said. "You have no interest in following up to see if it was used properly."
Donors are busy, and digging into an organization's details can be complicated. The average American donor said 19 percent is an acceptable overhead rate, although half named a favorite charity with a higher one, Grey Matter found. And about half think that their favorite charity spends more on administration than it does. Donors know they're off—almost two-thirds said they weren't confident their answer was "reasonably accurate."
How efficiently a charity uses money isn't the top reason why most donors give (12%). They're more motivated by results (32%), a personal connection (16%), or a feeling of trust (16%). That's why many ministries use strategies such as Christmas gift catalogs—which offer a personal connection and a direct line to effectiveness—in the first place.
"Nonprofits have to operate with the knowledge that donors really know relatively little about the organizations they're supporting," Sellers said. "Organizations have to decide whether to communicate details or solidify a bigger picture." While that can open the door to abuse, most ministries operate with integrity, he said.
"The vast majority of the nonprofits and organizations I work with truly are trying to make a difference," he said. "They're not trying to pull the wool over anybody's eyes."
Sarah Eekhoff Zylstra is a contributor to Christianity Today.
Have something to add about this? See something we missed? Share your feedback here.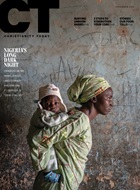 This article is from the November 2018 issue.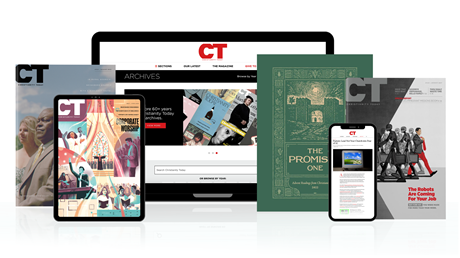 Annual & Monthly subscriptions available.
Print & Digital Issues of CT magazine
Complete access to every article on ChristianityToday.com
Unlimited access to 65+ years of CT's online archives
Member-only special issues
Subscribe
Show Them the Money: Gospel for Asia Faces Class Action over Christmas Catalogs
Show Them the Money: Gospel for Asia Faces Class ...