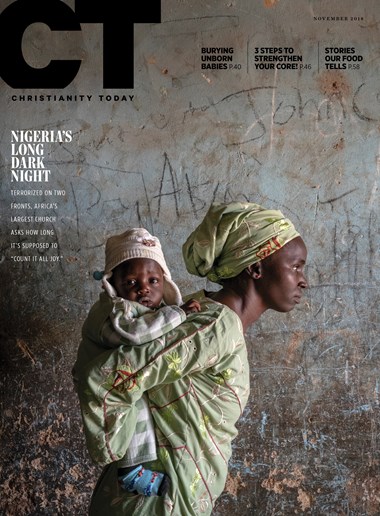 Read CT anywhere you go.
Subscribers have full access to CT's digital archives, including special issues. Download a PDF of this issue, or browse individual articles below.
About This Issue
CT offers an in-depth look at the precarious situation in which many Nigerian Christians find themselves, terrorized on two fronts between Boko Haram and nomadic Fulani herdsmen. The two Muslim groups represent two very different kinds of threats to Africa's largest Christian community. But at their core, both conflicts are about land, power, and religious identity.