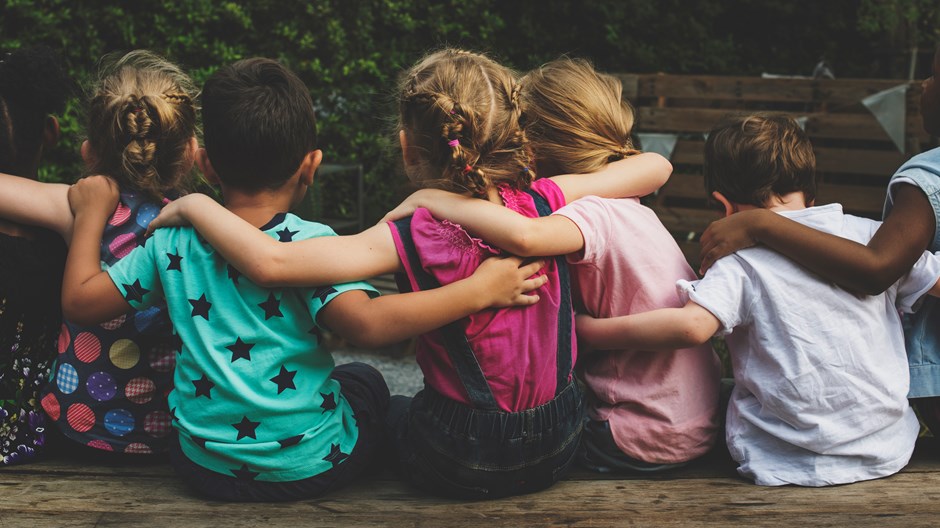 Image: Rawpixel / Getty
I am the child of Christian parents who were deeply committed to raising kids who care about others. My dad was a pastor and we were homeschooled, but my parents worked hard to intentionally break open our lives to learn and be in relationship with diverse communities. We volunteered in special ed classrooms. We spent multiple weeks in the summer in tiny indigenous villages. I grew up believing that every family invited a hodgepodge of lonely and isolated people to every holiday gathering. And yet, for all that was modeled to me to be outward looking, as a young adult in Bible college I struggled to find theological language for what seemed to be a fairly straightforward concept: that Christians have a responsibility to care about their neighbor, especially the most vulnerable.
When I was in my 20s, I read The Long Loneliness by Dorothy Day (who started the Catholic Worker Movement) and was electrified by the language of the common good. This, I thought, was what my parents raised me to believe in, and it was something I wanted to pass on to my own children. But now, as a mother, I realized I underestimated the challenges—both cultural and personal—to modeling for my children a life that is lived with our neighbors in mind.
What Do We Really Want?
It is hard work to parent well in this, or any, age. Consumed by busy schedules, technology, and the desire to do it all perfectly, many of us can feel overwhelmed and go into autopilot. This is why it is helpful to step back consistently and ask ourselves: What is it that we really want for our children?
Judging by blogs, sermons, and Instagram posts, what many in our culture desire is to raise children who are safe, happy, and loved. These are admirable and incredibly important goals, and ones that are often affirmed in the church. Indeed, in an age when child abuse and the long-term consequences of it constitute a crisis in our own country, it certainly makes sense that a Christian call to loving our families is seen as being of the utmost importance.
And yet focusing primarily on raising securely attached children can quickly become myopic, warping our values of safety and success. As studies have shown, American parents in particular continue to press achievement and success as harbingers of happiness for their children, valuing good test scores and college placement over empathy and involvement in the community. Harvard psychologist Richard Weissbourd found that middle and high schoolers he surveyed shared similar values as their parents: 48 percent ranked achievement as their top value, while only 22 percent prioritized caring for others. CT science editor Rebecca Randall explains, "The study found that American adults do want kids to be decent and caring, especially in their immediate communities, but that they are far less concerned about a commitment to the greater society's well-being."
I suspect that, if asked, most parents would agree that we all want children who are outward focused and who are able to care for and empathize with other people. But do our lives actually match up to this value? In my own life, it has taken ongoing intentional efforts to get off the moving escalator of upward mobility—which itself is filled with materialism, segregation, homogeneity, and self-centered individualism.
Elastic Walls
In their book Belonging and Becoming: Creating a Thriving Family Culture, authors Mark and Lisa Scandrette say a family must maintain a balance between a common vision and routine practices in order to live out their values. Deeply committed Christians, the authors posit that a good starting place for a vision of what makes a thriving family is "a place of belonging and becoming where each person feels safe, cared for and loved, and is supported to develop who they are for the good of the world."
Lisa grew up in a family that modeled radical hospitality. "The walls were elastic," she told me, referring to the numerous Bible studies in her home, foster children that joined their family, and other avenues of community engagement her family did together. Now Lisa, a mom of three, sees this approach as an ongoing practice. "We have the opportunity to model the way of love to our kids," she says. "Part of the work we do as a family is to encourage each other to extend the sort of belonging we hope to cultivate to the people around us."
The Scandrettes' vision aims to strike a balance between focusing on the nuclear family and loving our neighbors as ourselves (Matt. 22:37–39). Ministers, incarnational practitioners, and various lay leaders within Christianity agree that it is of utmost importance both to pour into your children and to model for them what it means to be outward focused.
The Bubble
Lindsy Wallace—a missionary with the organization InnerCHANGE, which works among the urban poor—believes in integrating family life and spiritual life. She notices that Christian culture can often pressure us to raise our children in a protective bubble full of church and Christian schools and friends and Bible stories but lacking the lived experience of a life that looks like Jesus. "It's difficult to imagine how a deep love for Jesus and neighbor will develop in our children if all they have is book knowledge of Jesus but have never seen him in the eyes of the poor and have never witnessed their parents visiting him in prison," Wallace says, referring to Jesus' teaching in Matthew 25:35–36.
As Wallace states, it's one thing to raise our kids to be kind to one another and quite another to think about what it might mean to have our entire families be looking for ways to live like Jesus did on earth. What would it mean to examine our values in the light of Jesus' Sermon on the Mount, for example? Do we believe Jesus when he told us that it is the poor, the sick, and the sad who are blessed? That we should not store up treasures for ourselves here on earth? That we should not worry about the next day but instead be present and grateful and attentive to how God is taking care of us today?
Wallace, along with co-hosts Shannon Evans and Kayla Craig, runs the Upside Down podcast, which focuses on what it means to live out the upside-down values of Christianity. They regularly discuss the practical realities of trying to love our neighbors as ourselves, and each of the hosts regularly receives questions concerning how she parents her children and lives out these values. The questions point to what appears to be a common belief: It's fine and good to pursue lives of ministry and justice and mercy … up until you have a family.
Love and Fear
My husband and I have committed to raising children who take the words of Jesus seriously. We continue to wrestle with what it looks like to live out passages like Micah 6:8—to act justly, love mercy, and walk humbly with God as a family. In our life, this commitment has involved living and working in low-income refugee communities in the US for the past 13 years.
I wasn't aware of how strong the cultural values of "success" and "achievement" were in my own heart until it was time for my daughter to go to school. My precious, wild, highly gifted and highly sensitive child was going to a school in which English was the second language for the vast majority of children, where 98 percent of the students qualified for free school lunch, and that was currently ranked second-to-last out of every school in the state. But by the grace of God, the fear in my heart—Am I damaging my child? Am I limiting her opportunities?—was quickly swallowed up by love. Both my daughter and I fell deeply in love with our school because it is a microcosm of our neighborhood.
Yet our educational choices are seen as countercultural in a world where individual achievement and success are highly valued. I have had fellow Christians tell me they couldn't send their children to our local school because they loved their children too much—which felt like not only a slap in the face to me but also to all the other families who make up our community. We all love our children and are raising them as best as we can. And my daughter? She is getting a first-rate education in what it means to value being in proximity to people who are very different from her (not to mention she is doing well above average in math and reading, like many of her classmates).
Active Modeling
Christian parents can and should be leading the charge in raising children who transcend the values of the "American dream" and focus on loving our entire communities. Sandra Maria Van Opstal, executive pastor of Grace and Peace Community on the West Side of Chicago, believes that raising kids who care starts with modeling what it looks like to honor the dignity of every human being—and making that a part of family life. "Whenever we're at a stoplight or in front of a store and encounter someone who's asked for money, we acknowledge them," she says. "We introduce ourselves and our kids, we shake their hands, we tell our kids to fist bump them, and we ask how their day is going. If we have money, we give some. If not, they get some cute smiles that add a little joy to their day. Our kids learn to acknowledge everyone and to not show partiality." Van Opstal also underlines the importance of intentionality: "We specifically chose our neighborhood and church community so that they could be exposed to all kinds of people. When our first son was born, he had aunties and uncles of every ethnicity and socioeconomic background."
Kathy Khang, author of Raise Your Voice, echoes the theme of intentionally living out your values for your children to see. "My kids are 22, 18, and 16, and I am still learning about helping them find their own voice," Khang says. "I try to model living out my values in ways they can integrate into their own lives as they enter into adulthood: recycle, vote, donate blood, volunteer, advocate, protest with your feet and your budget, but I have to remember they have their own interests, concerns, and skills." Khang shared how her oldest children have started educating her about new ways of living out her values. When we cultivate care in our children, an unexpected gift can be seeing the ways they uniquely live that out, changing us in the process. All of our children, at any age, can help us as parents see anew the possibilities for what it means to love our neighbors as ourselves.
Intentional Choices
Modeling, intentionality, and practice are the three keys that community-oriented Christians constantly use when speaking of raising kids who care. I think of my own childhood, and I'm grateful for the values I was taught about hospitality, paying attention to inequality, and knowing that there was a place for me to work toward justice. I take these same values into my own par­enting journey, adding some more along the way, including crafting a common vision that includes working for the flourishing of all in our world. Here are some ideas I have gleaned from friends along the way:
Practice with those around you. One thing I tell my children is that we only get good at what we practice, including showing kindness and empathy toward each other. Helen Lee, author of The Missional Mom, focuses on the language her boys use with each other and beyond. "We monitor how they use their words on social media and call them on instances where they have crossed the lines into obnoxious or inappropriate," Lee says. "It can be exhausting to try to turn all those moments into teaching moments, but that's part of what it means to teach kindness in this day and age."
Be creative in diversity. Intentionally diversifying your life takes work and attention. Look at the restaurants, parks, schools, churches, extracurricular activities, and camps your children attend. Does everyone look, think, and act like you do? Try and change one or more of these locations. Alexa, a friend of mine, intentionally drives to a library location that's further away because it serves a large population of people experiencing homelessness. She enjoys striking up conversations with people who are looking for a friend, and she knows her small children might bring some joy to the regular patrons there.
Look beyond the family. Teach your kids to look beyond their nuclear family and value neighborliness. Study Scripture passages that talk about how we belong to one another beyond blood or genes, what it means that we are all chil­dren of God, or what our responsibilities are to our neighbors and communities. (Deuteronomy 26 is a good place to start.) When they go to church, my friend Shannan makes sure her family doesn't all sit together, instead spreading out and sitting with friends and acquaintances who might be feeling left out. When holidays are approaching, think about inviting someone into your celebrations who might not have the same resources as you. Build a bigger table, as the refrain goes, and your children will learn this value as a way of life.
A False Dichotomy
We do not need to choose between raising a safe, healthy, and happy family and living a life with our neighbors in mind. Writer and thinker Hannah Anderson approaches this false dichotomy in a unique way. "Our children are our closest neighbors—and as such, we have a great responsibility to love them well," she says. Part of this love is teaching them to be focused on others, to prepare them to operate in the world, and also to pass down the values of our faith.
Jewish families traditionally repeat the Shema together: "Hear O Israel: The Lord our God, the Lord is one. Love the Lord your God with all your heart and with all your soul and with all your strength" (Deut. 6:4–5). As Christians, we can take up the same practice, summing up the Law and the Prophets as Jesus did: "'Love the Lord God with all your heart and with all your soul and with all of your strength and with all your mind'; and, 'Love your neighbor as yourself'" (Luke 10:27). Imagine: What would it mean if this became a defining vision and value for our families?
It is difficult to raise our children to care for others as Jesus did in a culture that constantly encourages autonomy, safety, and covetousness. This is where the church becomes an important place for encouraging Christians to name our values, model Christlike actions, and constantly reassess our choices in light of the call to love our neighbors as ourselves. There is no end goal, no finish line where we can pat ourselves on the back and say we've made it—but there is the benefit of cultivating the discipline of living with intentionality. And in the end, by raising kids who are outward focused, we trust that they'll experience what God is up to in our world—and that they'll feel empowered to jump in and join him.
D. L. Mayfield is a frequent CT contributor and the author of Assimilate or Go Home. Learn more at DLMayfield.com.

This article is part of our CT special issue focused on women raising their voices. In "Heard," we explore how women are speaking up, not only in response to scandals or injustice, but also more broadly for the sake of the gospel and the values of Christ's kingdom. Click here to download a free digital version of our special issue.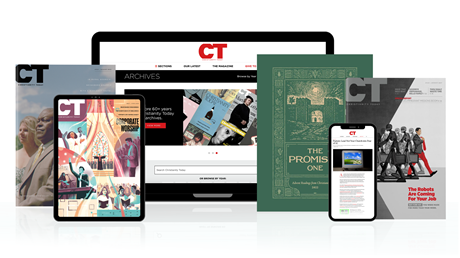 Subscribe to Christianity Today and get access to this article plus 65+ years of archives.
Home delivery of CT magazine
Complete access to articles on ChristianityToday.com
Over 120 years of magazine archives plus full access to all of CT's online archives
Subscribe Now
Love Your Neighbor as Yourself—And Bring Your Kids Along
Love Your Neighbor as Yourself—And Bring Your Kids Along