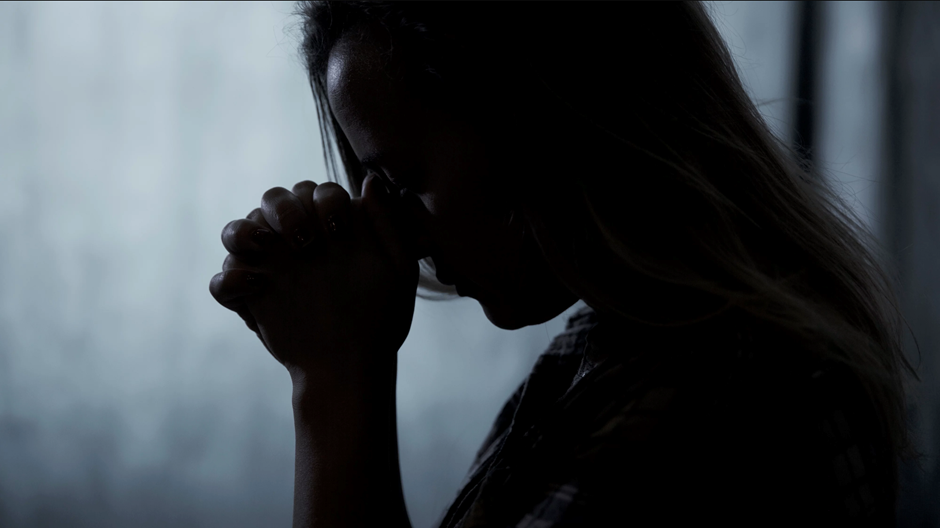 Quais são algumas maneiras eficazes de amar nosso próximo? A maioria de nós diria coisas como fazer uma refeição para alguém que está doente ou ajudar a consertar uma torneira quebrada. Além disso, podemos apontar ações menos tangíveis, como orar pelas pessoas, pedir desculpas rapidamente por uma ofensa ou oferecer uma palavra de encorajamento.
Em cada caso, pensamos em um comportamento positivo direcionado a outra pessoa. Essas são as ações "uns aos outros", em conformidade com as muitas instruções do Novo Testamento sobre como tratar as pessoas que Deus põe em nosso caminho.
Cada "um ao outro" é uma expressão do Grande Mandamento de amar o próximo como a nós mesmos. Superem um ao outro em mostrar honra, perdoem um ao outro como Cristo perdoou, suportem um ao outro, submetam-se um ao outro em amor. Essas expressões expansivas dos princípios da Lei do Antigo Testamento apontam como podemos viver em comunidade e oferecem instruções indispensáveis para promover o bem comum. Encontrar maneiras significativas de amar um ao outro não é simplesmente "uma boa ideia" ou "uma boa sugestão"; é o trabalho árduo necessário para o bem-estar do grupo.
Mas, para amarmos verdadeiramente uns aos outros, devemos direcionar nossos esforços para a piedade, não apenas para com os outros, mas para dentro. O chamado para amar o próximo tem a ver com o modo como nos amamos. Ele liga explicitamente a saúde espiritual do indivíduo à saúde da comunidade.
No entanto, instintivamente dividimos nossos pecados em duas categorias: aqueles que afetam nosso próximo e aqueles que afetam apenas nós. O antigo deus do individualismo sussurra que alguns pecados dizem respeito apenas a Deus e eu. Se houver consequências, elas terão impacto apenas em mim. E isso simplesmente não é verdade. A mensagem consistente da Bíblia é a seguinte: o pecado pessoal produz sofrimento comunitário, sempre.
Considere Acã, que acreditava que poderia pegar os despojos da guerra e escondê-los em sua tenda (Josué 7). O castigo de Deus não apenas a Acã, mas a toda a sua família, nos ensina a lição de que pecado pessoal é pecado contra o próximo. O bem-estar comunitário é prejudicado pela rebelião individual.
Nós não somos tão diferentes de Acã. Contamos a nós mesmos uma mentira semelhante ao nos curvarmos ao deus do individualismo: "Enquanto meu egoísmo ficar oculto, desde que eu não atue abertamente no meu impulso de menosprezar, desde que ninguém saiba que sou escravo desse comportamento ou viciado nessa substância ou na minha própria amargura, ninguém além de mim vai se machucar." Mas o pecado pessoal produz sofrimento comunitário.
Por quê? Porque o que fazemos no lugar secreto é a representação mais precisa de quem realmente somos. E revela os motivos de nosso coração, cujo transbordamento invariavelmente atinge o próximo. O pecado pessoal produz sofrimento comunitário. Mas aqui estão as boas notícias: a santidade pessoal produz bênçãos comunitárias.
Assim como o pecado cometido em segredo será arrastado para a luz, também a boa obra da justiça feita em segredo será recompensada pelo Senhor (Mt 6.1–18). Quando amor, alegria, paz e paciência estão presentes em nossa meditação diária; quando benignidade, bondade e fidelidade fazem parte da nossa mentalidade; quando a gentileza e o domínio próprio são a base, essas virtudes transbordam em nosso coração e se tornam uma fonte de bênção para o próximo.
Não conseguimos deixar de interagir uns com os outros de forma significativa quando essas coisas são o conteúdo de nosso caráter. A santidade pessoal incomum, muito procurada, serve ao bem comum.
Assim, talvez, a maneira mais básica de "amar ao próximo como a si mesmo" seja "se esforçar [...] para ser santo" (Hb 12.14). E se um jejum pessoal das mídias sociais o deixasse mais ansioso pela amizade cara a cara? E se uma decisão silenciosa de adiar uma compra o tornasse mais generoso? E se descansar do trabalho o deixasse mais gentil com sua família? Uma abordagem incomum, no mínimo — uma estrada menos percorrida, um caminho estreito — o mesmo caminho do nosso supremo sumo sacerdote, que foi tentado como somos hoje, mas sem pecado. Uma santidade pessoal incomum, muito procurada, transbordando para o bem comum.
Levar uma refeição para alguém certamente caracteriza amor ao próximo. Mas o arrependimento e o abandono dos pecados "pessoais" também. Ao optar por andar pelo caminho estreito do nosso Salvador seremos capazes de amar o próximo a partir do transbordamento do coração.
Jen Wilkin é esposa, mãe e professora de Bíblia. Ela é a autora de Women of the Word e None Like Him. Ela está no Twitter @jenniferwilkin.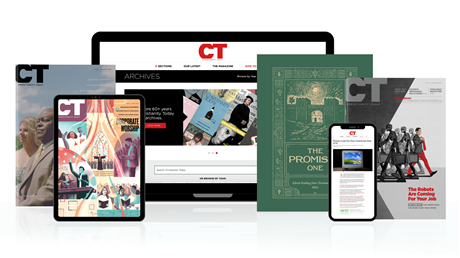 Subscribe to Christianity Today and get access to this article plus 60+ years of archives.
Home delivery of CT magazine
Complete access to articles on ChristianityToday.com
Over 120 years of magazine archives plus full access to all of CT's online archives
Subscribe Now
Quer amar o próximo? Comece combatendo o próprio pecado.
Quer amar o próximo? Comece combatendo o próprio pecado.