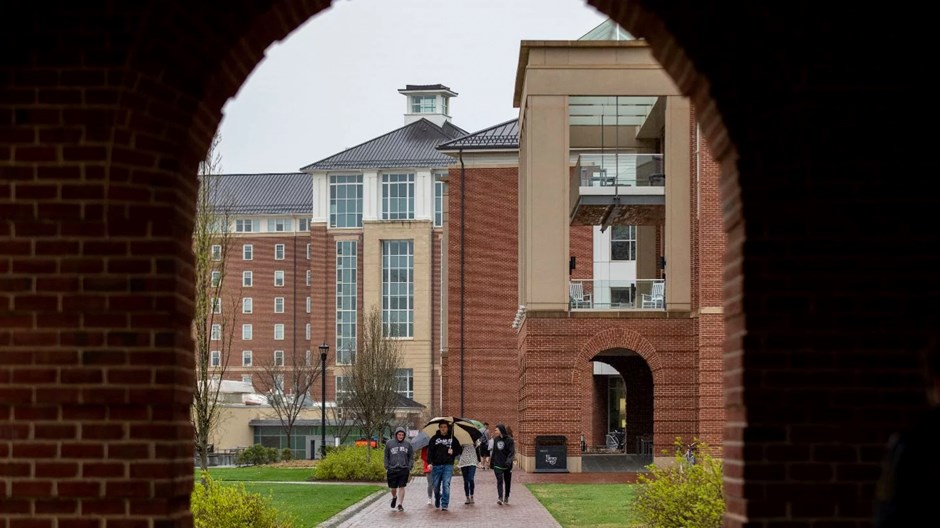 Image: Amanda Andrade-Rhoades / AFP
Una nueva demanda contra la Universidad Liberty afirma que la escuela cristiana evangélica, con base en Lynchburg, Virginia, "ha creado intencionalmente un ambiente en el campus" que hace que sea más fácil que ocurran ataques sexuales y violaciones.
La demanda señala directamente que el código de conducta del estudiante de Liberty, conocido como el "Liberty Way", se ha utilizado "como arma", y asegura que hace "difícil o imposible" que los estudiantes denuncien casos de violencia sexual. También asegura que dicha violencia, particularmente de parte de estudiantes masculinos atletas, se excusaba, mientras que las mujeres que informaban de ello se enfrentaban a represalias.
En una declaración escrita, la Universidad Liberty ha dicho que está investigando las acusaciones, acerca de las cuales ha dicho que serían "profundamente preocupantes, si resultan ser ciertas".
La demanda, presentada por doce mujeres que han preferido permanecer en el anonimato, fue entregada el martes 13 de julio en la Corte del Distrito Este de Nueva York y se informó de ello por primera vez en el noticiario de ABC 13 de Lynchburg [enlaces en inglés]. Se ha informado que el grupo de mujeres incluye a exempleadas de Liberty, estudiantes, y a una joven que asistió a un campamento de verano en el campus de la escuela como menor de edad.
Liberty estaba al tanto de que sus "políticas y procedimientos, tanto por escrito como en su implementación, estaban facilitando las violaciones en el campus", según la demanda.
Según algunas de las mujeres, todas identificadas como "Jane Doe" en la demanda para fines de anonimato, se les instó a no denunciar que habían sido violadas, porque de hacerlo, serían disciplinadas por la Universidad por haber violado el "Liberty Way", de acuerdo con la demanda.
Algunas mujeres que informaron de los ataques recibidos a la policía del campus supuestamente fueron sometidas a investigaciones que asumían que habían tenido sexo consensual a menos que pudieran probar lo contrario, dice la demanda.
Algunas, supuestamente, fueron multadas o penalizadas según el código de conducta, acerca del cual la demanda asegura que ha desanimado a otras víctimas a levantar la voz.
De acuerdo con la demanda: "El 'Liberty Way' y el hecho de que haya sido usado como una amenaza, así como el bien documentado patrón de discriminación de la Universidad contra las víctimas y a favor de los agresores masculinos, creó una atmósfera en el campus que estaba impregnada de intimidación discriminatoria, ridiculización e insultos que llegaron a ser lo suficientemente severos como para alterar incluso el ambiente educativo y crear un entorno sexualmente hostil" para las demandantes.
El "Liberty Way" incluye normas para la vestimenta de los estudiantes y para lo que está permitido hacer en el tiempo libre, y no permite "relaciones sexuales fuera del matrimonio ordenado bíblicamente entre una persona nacida varón y una persona nacida mujer". Las medidas disciplinarias por violar el código de conducta incluyen puntos, multas, servicio comunitario y expulsión.
El código también prohíbe el acoso sexual, la discriminación y las agresiones.
En su declaración, Liberty señaló que el código de conducta incluye "políticas de amnistía" para animar a las víctimas a reportar cualquier agresión o discriminación sin temor a ser disciplinadas por su implicación en actividades tales como beber alcohol o sexo extramarital.
"Sería desgarrador que esos esfuerzos tuvieran el resultado que asegura esta demanda", dice la declaración.
"Indagaremos inmediatamente en cada una de estas afirmaciones para determinar qué se tiene que hacer para corregirlo, si resulta ser cierto. Debido a que las afirmaciones se han hecho de manera anónima y se retrotraen a hace muchos años (en uno de los casos a hace dos décadas), llevará algún tiempo averiguarlo".
Los doce supuestos casos incluyen tocamientos no consentidos, acoso de parte de un compañero de trabajo y violaciones tanto de conocidos como de desconocidos. Una estudiante afirma que fue amenazada con la expulsión si no se casaba con su novio después de quedar embarazada.
En uno de los casos incluidos en la demanda, una mujer identificada como "Jane Doe 12", quien había asistido a un campamento de debate en la Universidad Liberty en el verano de 2000, cuando tenía 15 años, dijo que un hombre la atrapó en uno de los dormitorios femeninos y la condujo a las duchas; después la arrojó a un asiento del atrio y la atrapó de nuevo. Ella consiguió zafarse empujándolo con los pies mientras él le manoseaba las piernas y los pechos, y después lo mordió mientras él intentaba estrangularla, según la demanda.
Cuando esta mujer anónima llamó al departamento de policía de la Universidad de Liberty, supuestamente fue obligada a ir a la comisaría en el mismo coche que su atacante, y fue acusada de inventarse la agresión y se le dijo que si no retiraba la demanda sería acusada criminalmente por haber presentado una denuncia falsa.
Asegura que la mantuvieron durante ocho horas sin comida ni bebida, y no contactaron ni a su madre ni a un psiquiatra infantil. También afirma que fue fotografiada desnuda por una entrenadora en debate, y se le requirió que se lavara las manos, destruyendo cualquier evidencia de ADN que pudiera haberse quedado bajo sus uñas durante la pelea.
Ella dijo que su asaltante resultó ser Jesse Matthew, quien fue condenado más tarde por asesinar a dos mujeres estudiantes de la Universidad Virginia Tech y de la Universidad de Virginia, según la demanda.
A las mujeres las representa el abogado John Larkin de Gawthrop Greenwood, PC, cuyas oficinas se encuentran en West Chester, Pennsylvania, y en Wilmington, Delaware.
Traducción por Noa Alarcón
Edición en español por Sofía Castillo y Livia Giselle Seidel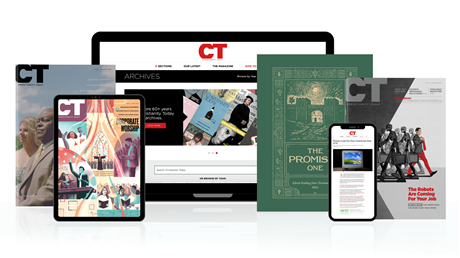 Subscribe to Christianity Today and get access to this article plus 65+ years of archives.
Home delivery of CT magazine
Complete access to articles on ChristianityToday.com
Over 120 years of magazine archives plus full access to all of CT's online archives
Subscribe Now
Una docena de mujeres víctimas de violación denuncian a la Universidad Liberty por sus políticas sobre el abuso
Una docena de mujeres víctimas de violación ...