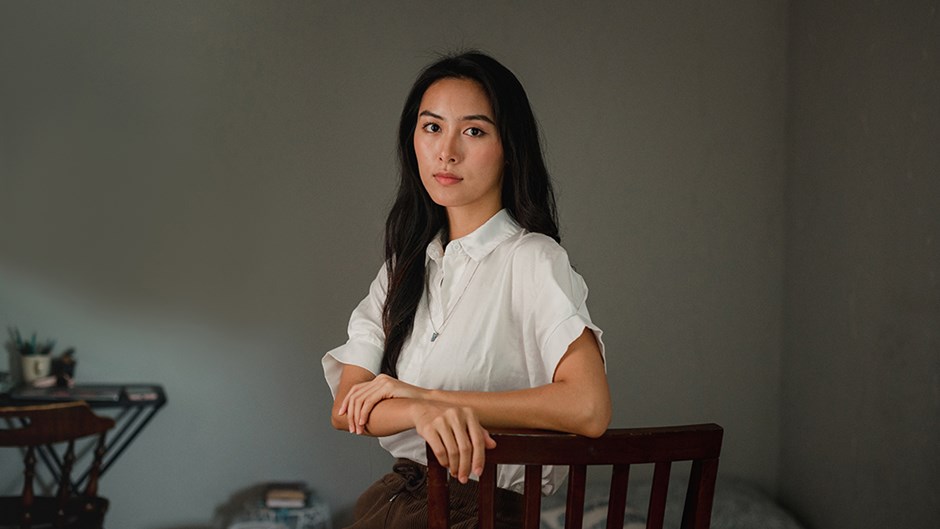 Image: Hannah Yoon
Angel Lamung had been in the public spotlight since she was a teenager. In Myanmar, she won beauty pageants, appeared in commercials, acted in movies, and sang pop songs.
But last year, when news anchors read her name on the nightly broadcast and the state-run paper printed her photo alongside other popular celebrities', the coverage was different.
The government had put her on a wanted list.
After the military overthrew the democratically elected leadership in Myanmar (also called Burma) in a coup in February 2021, the then-23-year-old Christian was among the crowd who took to the streets and social media in protest. It changed her career forever.
The new regime responded swiftly with escalating violence to quell demonstrators and harsh criminal penalties for those who voiced opposition, especially public figures. Lamung was among 20 celebrities charged under a new law outlawing dissenters. By the United Nations' count, 1,500 people were killed in demonstrations and more than 10,000 were "unlawfully detained" in the first year after the coup.
Lamung managed to escape last spring, fleeing to the United States as a refugee. From the safety of a spare bedroom in a family friend's house on the East Coast, she fundraises for humanitarian aid and speaks out in support of the largest civil disobedience movement in Myanmar's history.
"I would rather leave everything that I love than give in to the dictatorship," Lamung remarked in a clip on her YouTube channel.
Back in Myanmar, the government froze Lamung's bank accounts and she faces arrest if she returns. Her friends and fellow activists send dispatches from the Thai and Indian borders, where they're waiting to flee to safety, or from Yangon, the nation's largest city, where police stop to check their social media accounts for signs that they support the resistance, such as displaying red or black on their pages. Many activists carry burner phones or censor their profiles.
Protests became too dangerous once the police switched from rubber bullets to real ones, but civil disobedience continues. Civil servants like health care staff and teachers refuse to work under the regime; by the military's own estimates, nearly 30 percent of public employees have participated. Some are boycotting the state-owned power company or telecommunications company (internet connectivity has worsened and tripled in price since the coup).
Lamung still repeats the pleas she made to the Lord each night when she got home from the vigils and protests right after the coup—for him to bring safety and peace to Myanmar. "I can't yet see the result of our prayers," she said, "but God also gave us hands, feet, and a mouth to speak out for justice."
Lamung was born and raised Baptist, the largest Protestant group in a country that's over 90 percent Buddhist. Her family is Kachin, one of Myanmar's majority-Christian ethnic groups. In provinces on the country's perimeter, the Kachin, Chin, Karen, and Kayah have suffered persecution by the army for years and fought against it in favor of democracy.
These Christian groups, unsurprisingly, took a stand against the 2021 takeover in official statements and in their involvement in demonstrations, rallies, and other forms of civil disobedience. What was more remarkable, scholars pointed out in The Review of Faith & International Affairs, was how all types of citizens in Myanmar were evoking their religious beliefs in the aftermath of the coup.
There had been uprisings in the past—the country has a decades-long history of military rule—but never before were Buddhists, Catholics, and Protestants so publicly involved at once, bringing faith and prayer into their protest. Evangelicals in Myanmar share Lamung's passion for the resistance, calling on a God who takes the side of the oppressed and against evil.
They quote the Exodus narrative and the story of Daniel's captivity. Churches rally money and supplies for the civil disobedience movement. They refer to the military, known as the Tatmadaw, as "terrorists." Even when it comes to armed resistance, pastors pray for the thousands of young people who have left the cities to train with rebel militias in the provinces, asking that their missions would be successful.
"Theologically, I don't think it's wrong. Our God is a fighter," one pastor in Yangon told CT, asking that his name not be used for safety reasons. "It's not my choice because I'm a shepherd and a pastor, but I understand."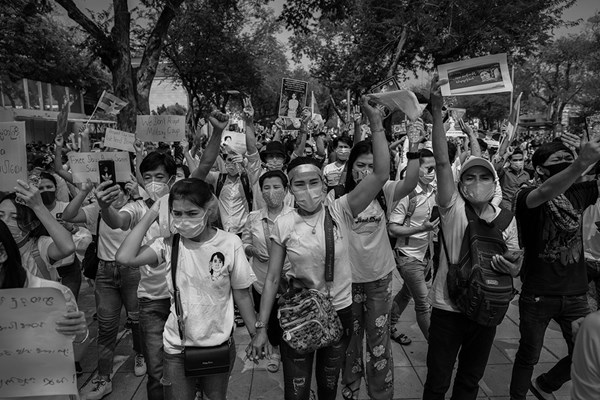 Image: Lauren Decicca / Getty
The military junta has targeted civilians in ways that humanitarian groups deem "war crimes" and "crimes against humanity," including planting landmines in homes, farmlands, and church property.
Mana Tun, director of the Peace Studies Center at the Myanmar Institute of Theology, wishes there were better alternatives for those who feel called to join the armed conflict. He doesn't find it incompatible with a Christian understanding of peace, though, when fighting to free a country from rulers who continue to bomb, execute, and torture their own people. Tun teaches students to see peacemaking as engaged, active, and responsive; forced silence and compliance is not peace.
"Peace is possible anywhere. It can be protest. It can be a struggle. People being resilient in such oppressive times is a form of peace," said Tun, who arrived in the US in August for his doctorate studies. "You can still love your enemies by protesting, resisting, and even fighting. Love is always standing up for good."
But these responses also carry real consequences in Myanmar. People and organizations who oppose the regime can lose access to their bank accounts, since the system is government-run. Police raid, search, and make arbitrary arrests without due process. Prisons torture detainees, and four revolutionaries were executed by the military government in July.
Even in the early weeks, Lamung knew the risks that came with speaking out as a public figure, but her convictions would not let her stay silent.
After being named Miss Intercontinental Myanmar at 17, Lamung saw her influence as a gift to steward. When the pandemic hit in 2020, she wrote a song called "Ar Tin Nay Bar" ("Stay Strong") to encourage fans facing hard times.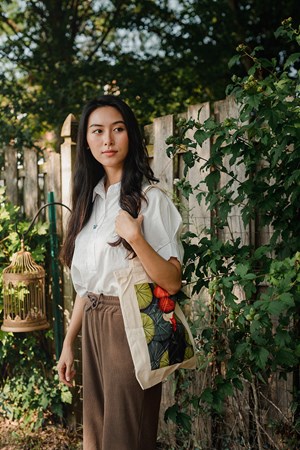 Image: Hannah Yoon
When she prayed about joining the resistance after the coup, she said God gave her peace about the decision. She quoted Proverbs 4:14: "Do not set foot on the path of the wicked or walk in the way of evildoers."
"I have many fans and influence," said Lamung, who cofounded the organization Passion for Hope to help those displaced by government violence. "I want to stand for what I believe in; I want people to know what the military is doing; I want people to stand for justice."
Half the population of Myanmar is under 30, like Lamung and her followers. Young people—Buddhist and evangelical alike—feel "angry" and "depressed and useless," a 19-year-old Christian in Yangon said in an interview with CT. Under the civil disobedience movement, they don't go to school and it's tough to find jobs, so many are eager to join the fight.
Young Christians, at least, have the church. "In the past I took everything for granted," the teen said. "I'm more grateful for Christian community."
Passion for Hope started as a vehicle for Lamung and her friends to do something tangible for those suffering under the military regime. It's become her way to continue to serve the people and place she loves.
Passion for Hope collects donations for first aid supplies and basic resources. After the coup, while hospitals were understaffed and pharmacies were closed, Passion for Hope helped provide life-saving oxygen for COVID-19 patients. It distributed meals and snacks to villages ransacked by military attacks. It supplied 200 first-aid kits to frontline medical teams. And for kids, it partnered with missionaries to give away 300 copies of The Jesus Storybook Bible in Burmese.
Finances are tight in Myanmar as costs rise and some citizens are forgoing their paychecks from civil servant jobs, so the civil disobedience movement has gotten an influx of support from the Burmese diaspora, including churches in Asia, Australia, and the US. Lamung targets international donors as well as humanitarian organizations looking for a way to help.
Lamung had lined up plans to produce a version of Michael Jackson's "Heal the World" with fellow celebrities singing in local languages, but the project stalled as artists feared the government could punish them for participating. For now, she's focused on a new campaign to provide supplies to kids whose schooling has been disrupted by civil disobedience or violence, and she's looking for new collaborators.
An estimated five million children in Myanmar have been displaced by airstrikes, some of them runaways separated from family. The more Lamung processes her own trauma from the safety of the US, the more she dreams of funding better social, emotional, and spiritual care for the youngest generation back home.
Lamung says she can't be in crowds without feeling panic; that's why she hasn't committed to attending a church in the States. She misses "the old her" and asks God if she'll ever feel like herself again.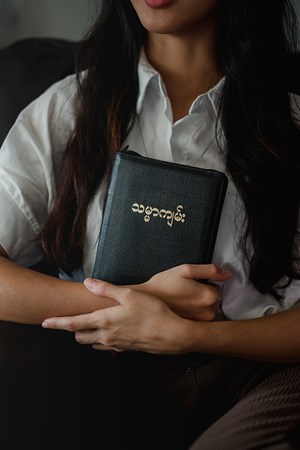 Image: Hannah Yoon
But she believes her depression and her faith can coexist. She's shared about it with followers on social media, where she continues to post occasional outfit photos and day-in-the-life video clips alongside updates on the political situation in Myanmar.
Praying to God when she's feeling down gives her strength. Thinking of her work gives her perspective.
"I have a room. I have American water," Lamung said. "There are children running under airstrikes."
Citizens in Myanmar have gone through one nightmare scenario after another over the past year and a half: police violence against unarmed citizens, coronavirus outbreaks without stable health care, economic downfall, attacks in villages, unjust arrests, deaths.
"I was seeing all this violence and desperation. … I kept asking, 'Where could I find hope?' " said Tun, the director of the seminary's peace center. "I couldn't find hope at all. I focused on God's presence. It was that faith that sustained my life."
As he talked to families who lost people to sickness or violence, he relied on the theology of a suffering God, telling them that God died with their loved one and that God is risen with them.
A pastor in Yangon said his worship leader, also a local musician, was arrested for organizing a resistance group. The pastor now visits the worship leader in prison, where he has suffered so much torture—the pastor likened it to the Nazis or North Korea—that he no longer knows who he is. The pastor believes that even in this context, the gospel goes forth; he prays for the soldiers and witnesses to the prison guards.
Before he left, Tun helped organize spaces where Christian leaders could process what they were going through. Even without a lot of previous engagement in the realm of mental health and self-care, churches are starting to see the "urgent need."
"Living in a context like Myanmar, you don't need a reason to fear," he said. "What was I afraid of? I don't know. But every day, I woke up afraid."
The state of fear has spiritual implications too. A Christian theologian from Myanmar, who asked not to be named to protect his family's safety, said, "Christians feel helpless. They ask, 'Why has God allowed the military regime to oppress the people?' They question the presence of God and the power of God."
He pointed to God's deliverance of Israel from Egyptian oppression. "Eventually," he said, "we will enter the promised land."
Lamung doesn't know what the pathway to peace could look like back home or when she'll get to return.
In the span of a year, she saw her life transform entirely. She lost her savings and stepped away from her career as a model and actress. When she's not working on Passion for Hope, she makes a paycheck as a server at a Chinese-American fusion restaurant.
Her days are quiet. Lamung misses the noise of her mom making breakfast and shouting for her to wake up. Anxious over parties filled with new people, she wishes for a carefree night out with her friends back home.
She told CT that this is not what she ever dreamed of—but she senses God's hand and call just the same.
"Believing God isn't like all the problems will go away. It's giving you a way," she said. "I thank God for that."
Kate Shellnutt is Christianity Today's editorial director of news and online journalism.
Have something to add about this? See something we missed? Share your feedback here.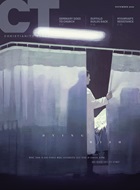 This article is from the November 2022 issue.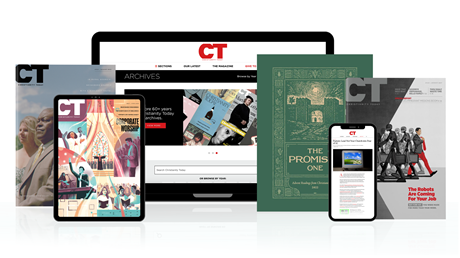 Annual & Monthly subscriptions available.
Print & Digital Issues of CT magazine
Complete access to every article on ChristianityToday.com
Unlimited access to 65+ years of CT's online archives
Member-only special issues
Subscribe
Myanmar's Christians Fight for Peace
Myanmar's Christians Fight for Peace