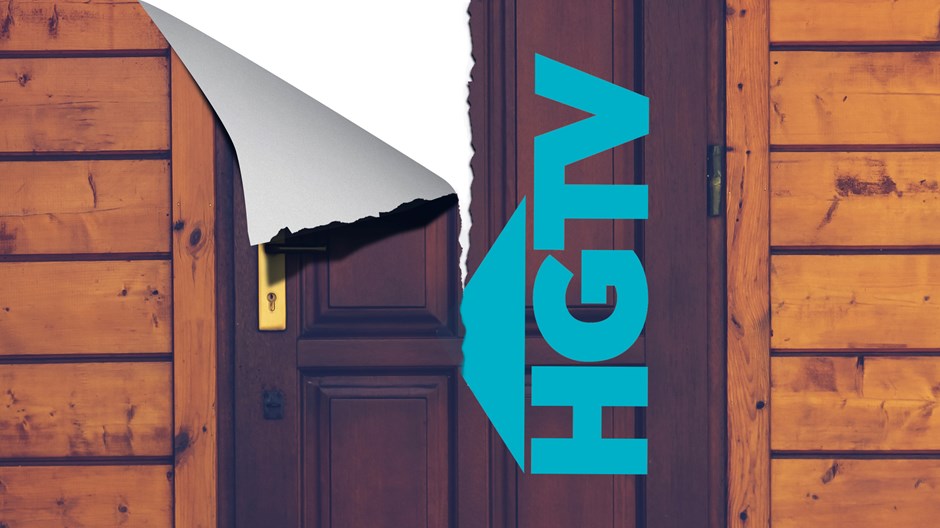 Image: Illustration by Mallory Rentsch / Source Images: WikiMedia Commons / Unsplash
Our first home was my in-laws' tiny cottage, where we stayed for free. There were unfinished walls, the floors were painted chipboard, and all our furniture was dated and used. When our first guests came by, I remember looking around, my stomach twisting with anxiety. What must they be thinking of us? I wondered if I could ever host company again—at least, not until we moved.
But our next home, a small fixer-upper with shag carpets, was not much better. Meanwhile, it seemed every other house I walked into—whether my peers', friends', or family members'—was HGTV worthy. Mine could never compare. Once we moved into a "real home," I believed, I would be much more hospitable.
Similarly, Trillia Newbell wrote about experiencing this same fear when she moved into an apartment. "Our new home felt like it was too small to truly be welcoming," she said. HGTV even has an article listing 35 ways to hide the ugly parts of our homes so guests don't see them.
Apparently, this feeling is more universal than I realized. A recent article from Insider says shows on HGTV might be contributing to this very sense of insecurity—creating a world where people are fearful of being assessed by the aesthetic state of their home:
Homeowners are "seeing everything that's wrong with their home and imagining when people come into their home [that] they're also criticizing and scrutinizing and judging" their living spaces, said Annetta Grant, an assistant professor of markets, innovation, and design at Bucknell University.
The article set out to show how homeowners' philosophies have changed over time.
"Traditionally, people thought of homes as a place of singularization that should be styled to the homeowner's unique identity," Kenneth Niemeyer wrote, referring to a study by Annetta Grant and Jay M. Handelman, also a marketing professor. "But homeowners are starting to shift their thinking to consider their home as a marketplace asset rather than a space that is unique to them."
According to Insider and The Washington Post, homeowners might make design decisions based on what's trendy—even if they don't like the choices themselves—out of fear of what others may think of them or what they think future homebuyers may want to see.
But both philosophies rely on the same principle: that our homes belong to us. And as Christians, we are meant to be bound by an entirely different outlook on home and hearth. For us, our places of residence should hold a far greater purpose than simply as proprietary possessions that reflect our identity or marketability.
When we worship together as a family at night, I ask my children what they are thankful for. My oldest sometimes groans and says he doesn't know, but my husband and I always remind him that everything we have first comes from God. This includes our homes.
Alan Noble's bookYou Are Not Your Own demonstrates why expressive individualism makes us not whole and fulfilled but exhausted and disquieted. Noble presses on the tension homeowners feel between the desire to creatively express themselves and the anxious hope that others will admire and affirm their styles. He writes, "We are our own and belong to ourselves, but identity always requires the acknowledgement of other people."
But just like our lives, our homes are not our own; they belong to God. So, it is up to him to decide how we use our hospitality for his glory, and we should look to his Word for affirmation—not the latest trends on the market.
And yet the fears our culture impresses on us—through home improvement shows and social media influencers—can often distort the true heart of hospitality.
The purpose of hospitality isn't to showcase our homes or prove our worth. It's not about our pride, identity, or marketability or what others think about us. It's about opening our lives and homes wide to demonstrate the love of Christ. It's about dying to ourselves so others may be served through us—just as Jesus threw open the doors of heaven for his brothers and sisters and ministered to the poor, the ailing, the sick, and the outcast.
In every hospitable home I enter, I catch a glimpse of the unique way God created the family who lives there. I see the fine workmanship of hardwood floors my father-in-law built himself; I see the emerging carpenter in the pastor who built his own table to seat more guests. The way these families embody hospitality and live it out is beautiful—and such beauty has nothing to do with marketable homes or trendy decor.
Truly hospitable homes and families convey transcendental truth and goodness. They speak with candor and compassion to those who walk over their thresholds. They offer food, cheer, and encouragement. This is the real beauty in hospitality—the kind Christ and his apostles call us to imitate. In describing what separates his sheep from the goats, Jesus says the hospitality shown toward "the least of these" holds the same value as if it were extended to himself (Matt. 25:31–40).
As Søren Kierkegaard wrote in Practice in Christianity, "Oh, where heart-room is, there house-room always is to be found. But where was there ever heart-room if not in His heart?"
What kind of hospitality will we show our neighbors? One with great heart-room for them to draw near for warmth and friendship—or one where we hustle and fret so much that we miss the needs quietly laid before us? We must guard ourselves against the temptation to be like Martha, whose household tending took precedence over sitting at the feet of Jesus (Luke 10:38–42).
HGTV may inspire us to create outwardly beautiful spaces, but a welcoming atmosphere cannot be cultivated by aesthetics alone. It must begin with a posture of the heart—which sees our homes as belonging not to us but to God and meant to be used in service of his kingdom.
Ultimately, hospitality is not about fashioning our homes with trendy decor that leaves an impression on our guests but about cultivating an intimate space for the gospel to be on display.
Lara d'Entremont is an editor for Calla Press Publishing, an editor-at-large for Beautiful Christian Life, a staff writer for Gospel-Centered Discipleship, and a regular contributor to Well-Watered Women.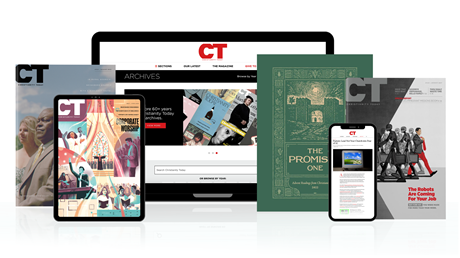 Annual & Monthly subscriptions available.
Print & Digital Issues of CT magazine
Complete access to every article on ChristianityToday.com
Unlimited access to 65+ years of CT's online archives
Member-only special issues
Subscribe
Is HGTV Harming Our Hospitality?
Is HGTV Harming Our Hospitality?