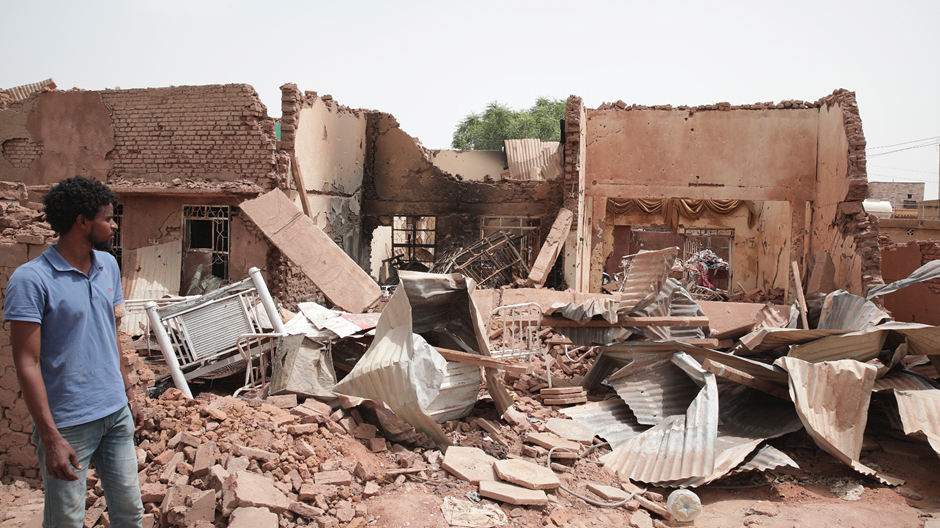 Image: AP Photo/Marwan Ali
Shells rocked the Sudanese capital of Khartoum on Sunday, with no signs of abating even after a full month of fighting. Across the Nile, gunmen attacked a church in Omdurman, injuring a Coptic priest and four others. Each side of the conflict blamed the other, according to Reuters, and the fighting continued.
Representatives of the warring factions have been brought to the negotiating table in Saudi Arabia to discuss a ceasefire. So far, neither side seems willing to accept concessions.
According to Christopher Tounsel, a historian who writes about Christianity in Sudan and South Sudan, the churches in the capital are praying fervently for an end to the violence. Even for believers used to living in political peril, navigating the current conflict will be no easy task.
Are Christians taking sides in this conflict in Sudan?
There's an African proverb that says when elephants fight, the grass gets trampled. This is one of those situations.
Throughout Sudan's modern history, Christians have been faced with governments that have tried to impose Islam as the state religion and not allow them the freedom to worship. So the Christians there have thought a lot about what it means to be good citizens and faithful citizens in tough situations, what Christian duty to an oppressive state looks like.
But now they're faced with this problem, what does it mean to render to Caesar what is Caesar's when it's not clear if there is a Caesar, if there are two Caesars, or none that have any legitimacy? What is the Christian obligation? To wait it out? To leave? To fight for a third option? It's a classic question that has been posed in a range of contexts in church history, but it's urgent in the Sudan right now.
How have Christians in Sudan answered that question in the past? What do the range of theological options look like?
Sudan became an independent state in 1956 and tried to forge itself as an Arab and Islamic nation. The Anglican Church took the position that God calls us to be good citizens and the state is put there by God, almost as an extension of the sovereignty of God, and that doesn't mean it can't do anything wrong, but our duty really is to be good citizens.
The Catholics took the position that when the state contradicts the will of God, we are called to open resistance to the state. Catholics participated in antigovernment speech, printed newspapers and pamphlets, got involved in strikes, and in some case even joined armed resistance movements.
Today, you have lots more groups, including Pentecostals, Jehovah's Witnesses, and the Egyptian and Ethiopian Coptic churches. That means there are more people who have developed different approaches.
During the Second Sudanese Civil War, you had people using a martial theology against Omar al-Bashir, who was in power from 1989 to 2019. Spiritual warfare was completely infused in the discourse and the Exodus story became very important to people. The idea of a Moses who leads us out of Egypt—oppression—was essential to the way many people thought about the separation and independence of South Sudan.
There was also this very deep fascination with Isaiah 18, because of a connection Christians made to the prophecy concerning Cush. In this prophecy Isaiah talks about people in Cush experiencing a period of trial and tribulation, but God would ultimately deliver them, and they would present gifts to God on Mount Zion. Many Sudanese Christians believe this prophecy was explicitly talking about Christians in South Sudan. This became a biblical framework and even impetus for the civil war.
In the north, though, you didn't hear Christians calling publicly for the removal of Bashir. The focus was on human rights, and this kind of became the main theme for Christians in the public discourse. It was human rights and the issue of the freedom of religion as a human right that must be protected.
So far, in this conflict, I haven't seen a lot of theology or any specific partisan readings of Scripture. Mostly people are asking for prayer.
For those who have been watching closely, is the current conflict surprising?
Unfortunately, it is not completely surprising. Sudan has been independent since 1956, and it's had a military government for over half of that history. There have been a lot of coups. Off the top of my head, Sudan had a coup in 1958, a revolution in 1964, a coup in 1969, an attempted coup that failed in 1970, a coup in 1983, and Omar al Bashir came to power in a coup in 1989. Then he was overthrown in a coup in 2019, then there was a coup in 2021, and now this in 2023.
The only thing that makes this moment kind of different for Christians is the level of destruction and formalized violence within the capital Khartoum itself. For Christians this is especially concerning because Christians are a tiny minority within the Sudan—only 5.4 percent of the entire population—but Khartoum is home to most of the country's Christians. From that perspective, Sudanese Christians are right in the middle of this conflict.
When Bashir was forced out in 2019, did it seem, for a moment, like there was another option? Something besides more military men, more authoritarian control?
It did. For Christians in particular it was a hopeful moment. Sudan's civilian cabinet marked Christmas as an official holiday for the first time in 10 years. So that was pretty big. After the civilian-led transitional government was installed, the new constitution that was signed technically included protections of the right of freedom of belief and worship. That was just on paper, but it did raise some hopes.
By 2023, even before this conflict, the reality for Christians was very bad. CT reported earlier this year that Sudan ranked as No. 10 on Open Doors World Watch List.
For Sudanese Christians, the specter of oppression always looms. Both of these men leading the two factions in this current conflict, Abdel Fattah al-Burhan and Mohamed Hamdan "Hemedti" Dagalo, have historical ties to Bashir. He's gone, but the specter is still there.
Both of the contending leaders are different versions of the same thing?
Right. That's why some Christians are upset the US and the UN are pushing them to negotiate, because that can give them a certain level of legitimacy—which might end the conflict but not leave the Sudanese Christians in a better position.
The negations that are going on right now seem really focused on how to keep the doors to humanitarian aid open. How can we avoid a catastrophic human rights crisis? But the talks going on in Saudi Arabia now are not aiming at, like, what would we like to see Sudan be like in the long term?
The one option that has not really been tried in recent Sudanese history is a civilian-led government where there's a free and fair election and there's religious freedom. The best possible road ahead is for the civilians to have a chance to run things.
Does that feel like a real possibility?
We do have very recent precedent of civilians taking the streets in an organized way and saying, "no more." So while 2019 seems, in some ways, ages ago now, it's still just four years ago. It's not ancient history.
The US, in the long term, is invested in the well-being of Sudan because of what that would mean for the region that has really struggled to establish functioning democracies, and what it would mean for international politics, too. Sudan and Ukraine are part of the same story. Russia has sought to insulate itself from the impact of sanctions by accessing the gold in Sudan, so there's a way in which Sudan plays a key role in the war in Ukraine.
There's also a Sudanese diaspora worldwide. There's a big Sudanese community in Australia, in Saudi Arabia, and even Omaha, Nebraska. The more that these voices can be heard, the better.
I think there's also a glimmer of hope today because there are still civilian organizations in Sudan. Despite the fact these two strong men are at war, civil society is not dead within the country.
Is there a way Christians can play a role in building a better Sudan, a society that's not only not at war with itself but also flourishing?
Being complete real, where I think Christians can play a role—from Christianity Today to all the Christians who pray and churches in Sudan and Christian nonprofits there—is to just not accept that it has to be this way. Shine a light on what is happening, but never accept that this is just the way it is in Africa.
I do worry the mainstream reporting is very much framing this conflict as another example of Africa as a place of corruption and chaos that is beyond redemption. As believers, we don't have to accept that.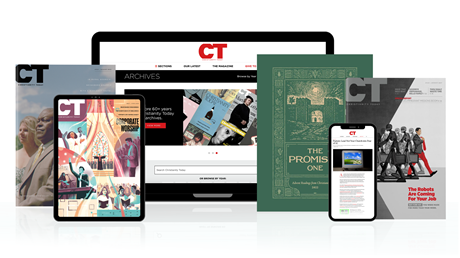 Subscribe to Christianity Today and get access to this article plus 65+ years of archives.
Home delivery of CT magazine
Complete access to articles on ChristianityToday.com
Over 120 years of magazine archives plus full access to all of CT's online archives
Subscribe Now
Christians Worry About Getting Trampled Like Grass in Sudan Conflict
Christians Worry About Getting Trampled Like Grass ...