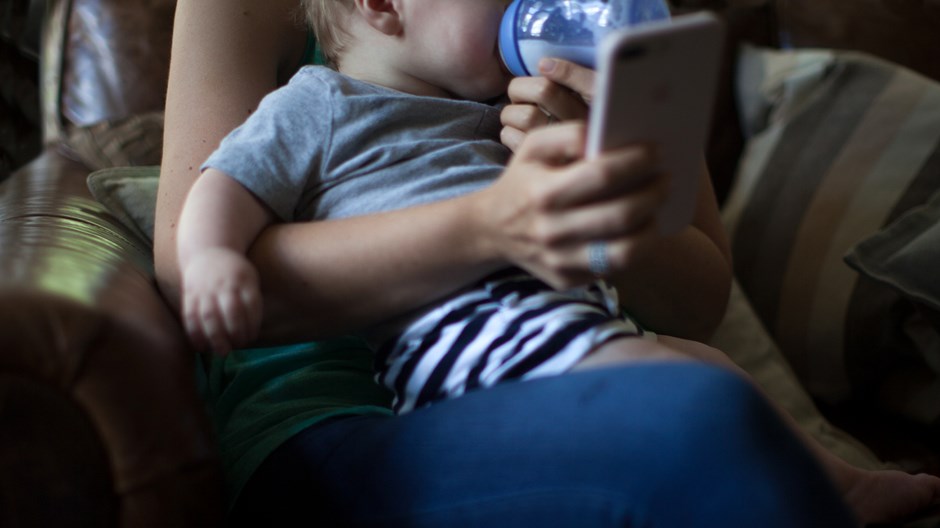 A majority of mothers with kids at home today—69 percent in a new survey from Barna Group—say they struggle to "feel like they are enough" as a mother. Only 19 percent said that they feel they are "able to contribute meaningfully to the world."
What does it mean to be "enough," and where do moms look as they try to figure it out?
Overwhelmed young moms see social media feeds filled with practical tips, assurance, and, at times, unrealistic expectations. Christian influencers suggest moms should be doing everything from building seasonal sensory bins to catechizing their kids at snack times.
"Moms are discouraged," said Sissy Goff, cohost of the podcast Raising Boys and Girls and author of The Worry-Free Parent. "They feel defeated or like failures now more than ever in my 30 years of counseling."
With those changes in attitudes, the tone of popular Christian parenting literature and advice has also changed over the past few decades. It's less combative than what parents found in bestsellers like James Dobson's Dare to Discipline (1970) or The Strong-Willed Child (1978).
Instead of emphasizing the importance of requiring good behavior and first-time obedience, newer resources encourage parents to look inward and consider how their beliefs, perceptions, and anxieties affect their ability to train up children in the way they should go.
And yet, Goff observed, this shift away from behaviorism to a gentler approach to Christian parenting guidance hasn't done much to lessen the guilt and pressure many mothers feel. Books and podcasts can't compete with the ever-presence and magnetism of social media. And on social media, moms find content that's meant to be inspirational but still sets up new hoops to jump through.
"Part of the problem is that parents have too many voices, too many gurus," said Goff. "And there are influencers whose job is to curate the best birthday parties, put together the best-looking meals and Christmas decorations. We're seeing all of these highlight reels."
For years, Christian moms have felt the pressure. Books like Stormie Omartian's The Power of a Praying Mom and Sally Clarkson's Ministry of Motherhood set the bar high for spiritual nurturing. Sarah Milano Redelman, a mom in Aurora, Illinois, recalls receiving Clarkson's book as a new mother. She found it discouraging.
"I felt a lot of shame, like I'm never doing enough," said Redelman, who has four kids between the ages of 5 and 10.
Courtney Bontrager, a mother of two who also holds a master's degree in marriage and family therapy, notes that on social media even the content that foregrounds messiness or imperfection doesn't solve the problem of moms looking to someone else for validation and affirmation of their performance of Christian motherhood.
"You'll see posts that say things like 'You don't have to be perfect,' but even those posts can go wrong too," said Bontrager, who pastors a church in Indianapolis with her husband. "Whose opinion matters? What you focus on gets bigger. Even though there are external pressures, we can choose how we respond."
Christian parents have always had to contend with external pressures. Those who became parents in the 1980s and '90s, during the dominance of James Dobson and Focus on the Family, were told that discipline was a battle for the souls of children and perhaps for the soul of the country.
"Nothing short of a great Civil War of Values rages today throughout North America. Two sides with vastly differing and incompatible world-views are locked in a bitter conflict that permeates every level of society," wrote Dobson and his coauthor in their 1990 book, Children at Risk.
Dobson was part of what Ann Hulbert labeled the "parent-centered" camp of child-rearing experts in her 2003 book, Raising America. Hulbert reflected on what she saw as two opposing (but by no means monolithic) camps of parenting teachers and authors: the parent-centered (discipline-oriented, behaviorist figures like Dobson) and the child-centered (advocates of child-led, attachment-oriented parenting like Benjamin Spock).
The publication of Dobson's best-selling Dare to Discipline in 1970 was a milestone in the formation of a growing body of popular Christian parenting books that offered practical advice and often capitalized on parental fears about discipline, obedience, and the faith formation of children. Dobson and his peers in the Christian market were parent-centered in their insistence that parents establish authority and refuse to be governed by the desires and demands of their children.
Recent books like Paul David Tripp's Parenting: 14 Gospel Principles That Can Radically Change Your Family (2016) emphasize parental recognition of the spiritual weight of their position: "The big picture starts with knowing who you are as a parent," Tripp writes in the introduction.
Goff's The Worry-Free Parent, released earlier this year, directly addresses parental mental health, encouraging Christian mothers and fathers to get the help they need to cope with their anxiety, which has the potential to negatively affect their children. In it, Goff cites research that shows that children of parents who struggle with anxiety are seven times more likely to struggle with it as well.
Newer popular Christian parenting literature is still arguably parent-focused. But rather than emphasizing parental authority and behavior management, authors and teachers encourage parents to work on themselves, to prioritize their own spiritual growth and go to therapy to deal with their emotional baggage.
This shift in focus from child behavior to parent behavior might have promised a healthier perspective that removed some of the pressure on parents to control the behavior of their children. But it also lends credibility to those modeling a performative and aspirational vision of Christian parenthood built on aesthetics.
The Christian momfluencer sphere is also decidedly parent-centered but not in the way Hulbert described in her book (which predates the rise of social media altogether). Influencer content centers the persona and experience of the Christian mother.
It provides desirable models: edited or carefully posed images of female bodies in well-appointed homes, merchandise that promises to move followers closer to their ideal of motherhood, and an aesthetic lexicon that has become the filter through which many mothers see their own experiences of motherhood.
Without the grounding support of a flesh-and-blood spiritual community, immersion in the momfluencer sphere can be disorienting or breed discontentment. But living in close community with other parents can be intimidating too. More than half (55%) of the participants in Barna's study agreed that they "often feel judged by other mothers."
"We have to get away from 'rightness' and 'wrongness' when it comes to parenting," said Bontrager, whose diverse Indianapolis congregation is trying to embrace a truly communal approach to parenting, in part because of the example of collaborative parenting among those in its substantial Nigerian population.
Church community can be a place of rest or yet another place to perform "good parenting," and for some parents, just sitting in a Sunday service fills them with performance anxiety. As a newer mom, Redelman struggled to turn off the urge to compare her parenting and her kids' behavior with other families in the pews.
"I'd see other families with their well-behaved kids in church. Everyone's quiet; no one is crawling all over or complaining that they forgot their activity bag," said Redelman. "And I'd think, All of these other parents must be doing a better job. They must be doing something right."
The desire to "do it right" or "be enough" drives mothers to seek out sources that promise to help them become better parents. This is especially true for Christian mothers, who see eternal stakes in their choices and practices.
As a reminder to let go of the pressure to "get it right," Redelman has a printed copy of a post by author Ann Voskamp: "10 Real Helps for Really Busy Moms." Point number 10 on the list is "The art of really celebrating life isn't about getting it right—but about receiving Grace."
The post is part of a series of "Sticky Notes for the Soul" created by Voskamp—shareable text boxes emailed to subscribers and posted to social media. Redelman got the post in a subscriber email six years ago, and it's still hanging on her fridge.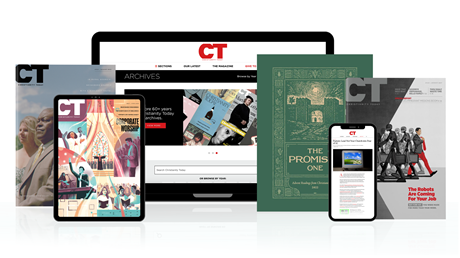 Annual & Monthly subscriptions available.
Print & Digital Issues of CT magazine
Complete access to every article on ChristianityToday.com
Unlimited access to 65+ years of CT's online archives
Member-only special issues
Subscribe
Christian Moms Feel More Pressure to Get It Right
Christian Moms Feel More Pressure to Get It Right