true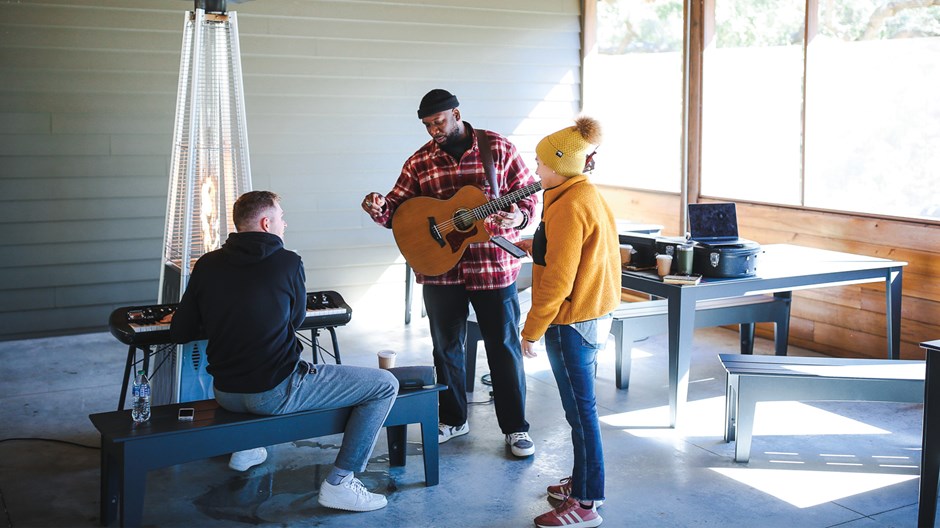 Image: Courtesy of The Christian and Missionary Alliance
Josh Sadlon's imagination was captured by a denomination's turn of phrase. The musician and worship music producer, who had attended and served at influential megachurches including Saddleback and Hillsong London, thought the Christian and Missionary Alliance (CMA) had a great way of stating its mission-forward identity: All of Jesus for all the world.
Ultimately, that's what drew him into the denomination.
"I'd never been a big denomination person," Sadlon said. "But the theme 'All of Jesus for all the world'—there was just something about that. I can get on board with that. That's me."
Putting the theological commitment into a worship song was harder. But Sadlon was happy to help a group of CMA musicians and songwriters—including Dove Award–winning artist Aaron Shust—try as part of a project to produce music that explicitly foregrounds CMA distinctives.
Here's what they came up with:
May our hands no more withhold
Perfect love that we behold
May it go beyond the comfort of our walls
All of Jesus, all of Jesus
All of Jesus for all the world
For all the world
I will go tell the world
Of all the love I've ever known
Jesus, Jesus
I long to share my Jesus
Jesus, Jesus
For all the world needs Jesus
"All of Jesus (For All the World)" and "All the World Needs Jesus" were two of six songs the newly formed Alliance Worship collective composed during a Colorado mountain retreat and introduced to the CMA's 1,800 American congregations at its biannual council gathering in 2021. The group introduced some more songs this year and is working on a second album, Alliance Worship, Vol. 2, scheduled for release early in 2024.
"These are songs where we actually get to sing our theology and sing our mission," Sadlon said. "They were songs written to worship to."
Alliance leadership is hoping this will be the beginning of a music revival that helps their churches grow deeper in Alliance theology as they worship.
"There are thousands of worship songs being released every year that are nebulous, kind of a catchall," said Tim Meier, vice president for development at the CMA. "What would it look like to sing our theology again?"
The CMA, like a lot of evangelical denominations, has a rich and distinct worship music tradition. But the songs sung in most of its churches on most Sundays now can not be easily distinguished from those sung in Southern Baptist, Free Will Baptist, Free Methodist, or Foursquare congregations. Most evangelical music is just nondenominational. Even when denominational distinctives are valued and theological traditions are taught, that rarely impacts the music.
This may be due to the pipeline of new worship music. Christian music production is a big business and is increasingly dominated by just a few names. Denomination-specific music publishing is struggling economically, even though 69 percent of Protestant churches report that they still regularly use hymnals, which are mostly put out by denominational publishers.
The Alliance, however, has decided to push against the tide—at least a little—by tasking songwriters with creating new music specifically for the CMA.
Meier said in some ways, they are picking up where CMA founder A. B. Simpson left off. He is credited with writing over 150 hymns—specifically gospel songs, a 19th-century subgenre of sacred music that emerged from urban revivalism. He also edited the first and second editions of the CMA hymnal, Hymns of the Christian Life.
"We have a rich history of worship music," Meier said.
Most of Simpson's music has fallen out of favor, though. For one thing, many of his compositions are difficult to sing. Simpson was not a trained musician and reportedly wrote most of his melodies by picking them out on the piano with one hand and then relying on others to provide harmonies and accompaniments. The results were overly complicated, often requiring an expansive vocal range.
The lyrics are another issue. Some of Simpson's songs are overly verbose, and others have not aged well. Occasionally his lyrics reflect a 19th-century colonialism that the CMA does not want to resurrect. "Christ Is Conqueror, Hallelujah," for example, does not speak for the modern missions movement: "Forward! Soldiers of the legion, / Win for him each hostile region, / Till the banner of salvation / Floats o'er every heathen nation."
But Alliance leaders would love to have a few good songs about missions that churches could sing on Sunday mornings, Meier said. The most popular ones in evangelical churches today, according to Christian Copyright Licensing International, were written in the late 1800s: "I Love to Tell the Story" (1869), "Softly and Tenderly" (1880), and "We Have Heard the Joyful Sound/Jesus Saves" (1898). It's probably time for an update.
Meier and others involved in Alliance Worship want to capture the vision of Simpson's songwriting project and produce music that reflects the church's mandate to spread the gospel. If they can't teach Simpson's music to contemporary Christians, that doesn't mean they can't be inspired by his work.
One song Alliance Worship wrote, "Yesterday, Today, and Forevermore," pays homage to Simpson's 1890 song "Yesterday, Today, Forever." They didn't use the exact phrasing of the original, but the lyrics clearly echo the historical hymn.
Simpson's 1890 worship song says, "Yesterday, today, forever, Jesus is the same. / All may change, but Jesus never! Glory to His name."
The bridge of the Alliance Worship song "Yesterday, Today, and Forevermore" goes, "Yesterday, today, and forevermore / We declare the glory of the Lord."
Alliance worship ministers are not only looking to history for input into denomination-specific songs. They also hope this new push for CMA music will include contributions from the global church. The Alliance World Fellowship comprises congregations in 87 countries besides the US, and Americans only make up a small percentage of the total church membership.
"Not everything has to be written in a studio in Nashville," said Sadlon, who lives in Nashville and has years of experience in the music industry. "All of us who write in the Christian realm want to see more and more people contributing."
Sadlon believes Alliance Worship is uniquely situated to lead a push to include new and diverse voices in the worship music world.
"We want to be leading out in front of that," Sadlon said. "We understand diversity of sound. We have churches all over the country and all over the world."
Part of the work ahead then, according to those involved, will be learning how to serve this global but specific Christian community. Alliance Worship released Chinese and Spanish translations of its first album's lyrics. There are plans to include non-English vocal recordings for the second.
They don't want to just export American worship. Sadlon is hopeful that future projects will include worship music from other cultures translated into English—showing that "All of Jesus for all the world" goes in every direction at once.
"Diversity brings unity," Sadlon said. "We have a denomination built on the idea that it's not about us."
Kelsey Kramer McGinnis is CT's worship music correspondent. She is a musicologist, educator, and writer who researches music in Christian communities.
Have something to add about this? See something we missed? Share your feedback here.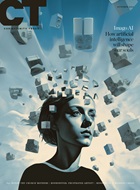 This article is from the October 2023 issue.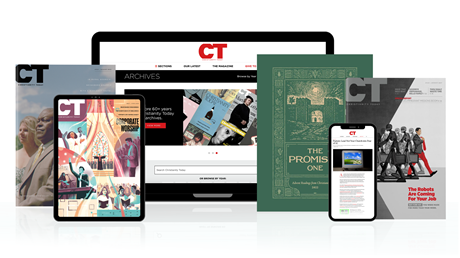 Annual & Monthly subscriptions available.
Print & Digital Issues of CT magazine
Complete access to every article on ChristianityToday.com
Unlimited access to 65+ years of CT's online archives
Member-only special issues
Subscribe
Putting Christian and Missionary Alliance Theology in Song
Putting Christian and Missionary Alliance Theology in Song