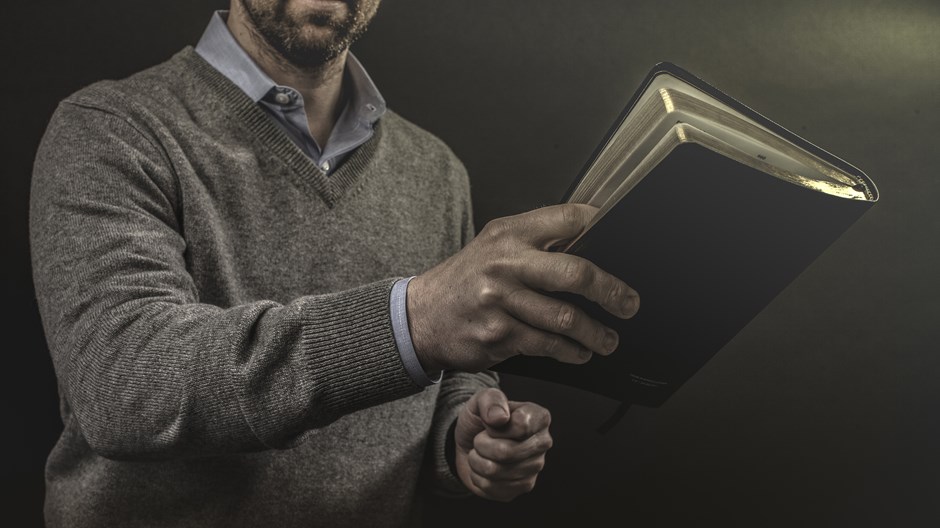 Es muy sabio y prudente tener una "directiva de largo plazo" para comunicarle a la familia los deseos de su familiar antes de su muerte, e igual es de importancia contundente que una iglesia y su staff estén involucrados en la transición de liderazgo mientras la iglesia y su liderazgo están sanos.
Como fundador de una mega iglesia en el Metroplex de Dallas, determiné temprano no extender mi posición de pastor may allá de mi efectividad y el ritmo sano de crecimiento de la iglesia, sino hacer una transición cuando tanto yo como la congregación estaba disfrutando un ministerio y crecimiento vibrante. En la medida que mis oportunidades crecían, fue evidente que tanto la iglesia local como la red creciente de iglesias necesitaban atención de tiempo completo. Empecé a orar seriamente y observar el staff en nuestro equipo de liderazgo.
Pronto, se hizo muy claro que mi hijo menor, Tim, era aquel que Dios había ungido como mi sucesor, no porque sea mi hijo, sino porque estaba ungido y equipado para llevar a la congregación a un nuevo nivel. Teníamos 5 pastores en nuestro staff, y 2 eran mis hijos. Hablé con cada uno de mis hijos acerca de su papel futuro de ministerio. Era igual de claro que mi hijo mayor, Stephen, tenía dones como exhortador y misionero, con tremenda capacidad para animar a otros pastores, especialmente en LatinoAmérica donde nuestra red ha florecido.
Aproximadamente un año u 18 meses antes de pasar la posición de pastor principal a mi hijo Tim, me reuní con él y le dije que yo sentía que él era la persona que Dios había ungido como mi sucesor como Pastor Titular. Le prometí que ningún anciano, diácono, ni empleado sería escogido desde ahí en adelante sin su aprobación. No quería cargarlo con personas que tal vez no tendrían la química correcta para establecer una relación exitosa de trabajo. Cumplí mi promesa, y estuve muy contento con su proceso maduro de selección mientras avanzamos hacía la transición propuesta.
Notifiqué no solamente al staff, sino también a la congregación, que cuando yo estuviera fuera de la ciudad, Tim estaba encargado y su decisión tenía el mismo peso que la mía. Comunique el plan de transición a todo el equipo Pastoral, y les di la libertad de tomar su propia decisión en cuanto a trabajar bajo el liderazgo de Tim a largo plazo. Hoy felizmente puedo decir que los ancianos mayores que yo había escogido siguen hasta el día de hoy bajo el liderazgo de Tim.
Después de informarles correctamente del periodo de transición nos reunimos con los ancianos y líderes claves para comunicarles cuál era nuestra estrategia de transición. Era obvio que ellos confiaban en mi e confiaban en Tim. Aunque algunas habían sido ancianos desde que Tim era un adolescente, su testimonio era tan puro y su servicio como líder de adoración y supervisor de departamento en varias áreas tan efectivo, que su juventud nunca fue cuestionada. Tim apenas tenía 32 años cuando pasó a ser Pastor Titular.
Yo preparé y predique mensajes que hacían claro para la congregación que no siempre sería yo su pastor, sino que todos tenemos que crecer y entrar en nuevas dimensiones que Dios ha preparado para nosotros.
El día de la transición oficial, predique un mensaje acerca de Elías y Eliseo y el manto de Elías. Mientras predicaba, coloqué un manto sobre mis hombros como parte del mensaje ilustrado.
Mencioné como Dios le ascendió a Elías a otro nivel y el manto que él usaba se cayó al suelo. En ese momento dejé el manto caer de mis hombros al piso. entonces mencioné que aunque en ocasiones previas, Elías había colocado su manto (su unción) sobre Eliseo, en esta ocasión, era la responsabilidad de Eliseo recogerlo. Anuncié a la congregación que el manto pastoral sería recogido por la persona que lo levantaba y lo colocaba en sus hombros. Cuando mi hijo Tim empezó a subir la escalera a la plataforma, toda la congregación se puso de pie y aplaudió por un tiempo extendido. Soltar la supervisión pastoral era muy importante. Aunque la autoridad de liderazgo se había transferido, no intente de retomarla ni de tomar decisiones desde ese día en adelante. Hoy día nuestra relación está fuerte y tenemos una confianza mutua.
Aunque después de la transición algunos miembros me han parado en el pasillo para pedir consejo u pedir una cita, mi primera reacción es "Has hablado con tu pastor?" Normalmente con esa respuesta ellos captan el mensaje y saben que yo honro al pastor y su autoridad. Por supuesto hay tiempos cuando Tim ha buscado mi consejo. Me pidió servir en su junta directiva. Como la iglesia está en nuestra organización de red, yo soy su supervisor general.
Cuando la transición se hace correctamente, tanto el pastor saliente como el pastor entrante experimenta una gran realización y serán fructíferos en su nueva tarea. La buena transición trae seguridad a los miembros. Un legado es disfrutado y un futuro anticipada que nos lleva de gloria en gloria.
Dr. Ralph Holland es el presidente y fundador de una red de iglesias en Latinoamérica, España, y los Estados Unidos. Es el fundador de la Iglesia hispana Mundo de Fe de Dallas, Texas.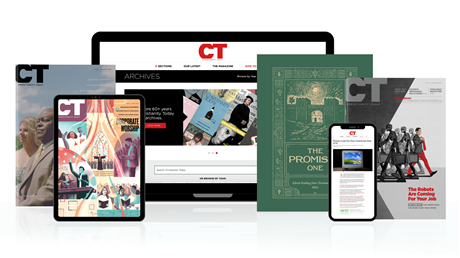 Subscribe to Christianity Today and get access to this article plus 60+ years of archives.
Home delivery of CT magazine
Complete access to articles on ChristianityToday.com
Over 120 years of magazine archives plus full access to all of CT's online archives
Subscribe Now
Levantando el Manto
Levantando el Manto