Mitt Romney
Mitt Romney, the governor of Massachusetts, is running for a second time for the Republican nomination in the 2012 presidential election. He was founder and CEO of Bain & Company, and president and CEO of the committee that organized the 2002 Winter Olympics. Active in the Church of the Latter-Day Saints, he served in France a Mormon missionary and as ward bishop and stake president. Mark DeMoss, a publicist for many evangelical organizations, is a senior adviser in his campaign. He and his wife, Ann, have five children. 
Featured Articles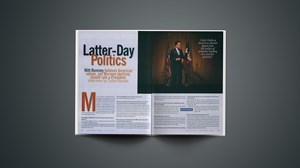 Latter-Day Politics
Mitt Romney believes American values, not Mormon doctrine, should rule a President.
Interview by Collin Hansen
|

September 26, 2007
What Evangelicals Heard in Romney's 'Faith in America' Speech
What the candidate said will largely be welcomed. But questions remain about what wasn't.
David Neff
|

December 06, 2007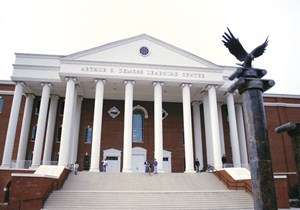 Why Jerry Falwell Sr. Isn't Rolling In His Grave over Romney's Liberty Invitation
And what the university's invitation to the Mormon candidate says about evangelical political engagement.
Karen Swallow Prior
|

May 11, 2012
Loading More