Easter
A celebration of Christ's resurrection, Easter marks Christ's triumph over death and, as the Apostle Peter writes, our "new birth into a living hope." It's a time to reflect on salvation, redemption, and the future coming of Christ's kingdom.
Featured Articles
Easter 2021 Devotional
An Easter season devotional book to help you, your church, or your family meditate on the death and resurrection of Jesus.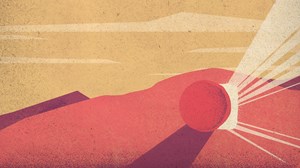 You Can't Keep a Justified Man Down
An interview with N.T. Wright, author of The Resurrection of the Son of God.
loading more