Islam
With over 1.5 billion adherents, Islam is the world's second-largest religion after Christianity. Muslims believe the faith's central text, the Qur'an, was revealed to the prophet Muhammed during a series of divine encounters. The doctrines of the Qur'an are expounded in the Hadith, collections of sayings attributed to Muhammed, and enacted in Sharia, a moral code considered to be the infallible law of God. The religion is known for its "five pillars": testimony, prayer, almsgiving, fasting, and pilgrimage, all of which have parallels in Western Christianity. Islam diverges from Christianity in its rejection of several core tenets: the Trinity, the divinity of Christ, the atonement of Christ, the grace of God, and the nature of the afterlife. Embattled in a centuries-long conflict spanning the early days of the Roman Empire to the September 11 terrorist attacks and beyond, Muslims and Christians continue to jockey for cultural and spiritual influence via interfaith evangelism efforts and sociopolitical advocacy.
Featured Articles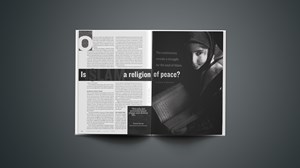 Islam a religion of peace?
The controversy reveals a struggle for the soul of Islam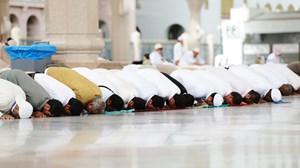 Is the God of Muhammad the Father of Jesus?
The answer to this question reveals the heart of our faith.
Muslim Missions: Then & Now
How a terrorist attack reshaped efforts to reach Muslims.
loading more