World Vision
Founded by evangelist Bob Pierce in 1950 and then expanded by his successor Walter Stanley Mooneyham in 1977, World Vision International is one of the largest relief and development organizations in the world. The evangelical NGO is committed to three primary goals: transforming impoverished communities, responding to disasters, and seeking global social change through advocacy. The organization operates as a global umbrella with hundreds of national offices around the globe, funding nearly half of its work through private donations and the rest through internal programs and government grants.
Featured Articles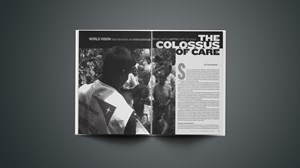 The Colossus of Care
World Vision has become an international force—and a partner with the poor.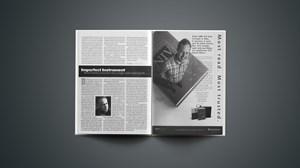 Imperfect Instrument
World Vision's founder led a tragic and inspiring life.
'We Are Not Commanded To Be a Docent in the Art Museum. We Are Commanded To Love the Poor.'
World Vision president Richard Stearns says the greatest sin of our generation is apathy.
loading more