Holocaust Remembrance and Christian Responsibility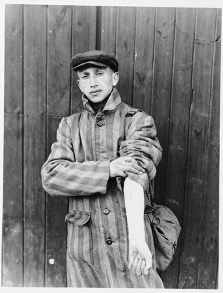 This slideshow is only available for subscribers.
Please log in or subscribe to view the slideshow.
Today was Holocaust Remembrance Day (or Yom HaShoah in colloquial Hebrew). On this day, Jews do not have a uniform ritual for memorializing those who died as part of the Nazi genocide. The observance was established too recently (inaugurated only in 1951), for any genuine tradition to have developed. Jews marked the occasion in different ways today. I have even less sense of what I should do, but I decided this morning to wear my kippeh (yarmulke) to work as a sign of solidarity with my Jewish brothers and sisters. It gave me a number of opportunities to remind my Christian coworkers of today's significance.
The key issue Christians face is trying to grasp the degree of Christian responsibility for the Nazi genocide. Clearly, many German Christians were utterly complicit, but certainly not all. Clearly, there are cultural links between this history of Christian anti-Semitism and Nazi anti-Semitism. But there is more to the story than that.
Here are three things to remember and to help us have a balanced, accurate view of Christians' relationship to this great horror.
First, not all German Christians collaborated or quietly stood by. German Christians are counted among the ranks of the righteous Gentiles who resisted and protected Jewish lives. The most famous is, of course, Dietrich Bonhoeffer. (See Christian History issue 32 for a full exploration of his heroism. And if you want to investigate the topic of righteous Gentiles even more, try to find a copy of the 1994 book by former CT columnist David Gushee, Righteous Gentiles of the Holocaust: A Christian Reflection.) The stories of righteous Gentiles display how the fundamental Christian command to love our neighbors as ourselves motivated many to take great personal ...
You have reached the end of this Article Preview