Tattoos of the Cross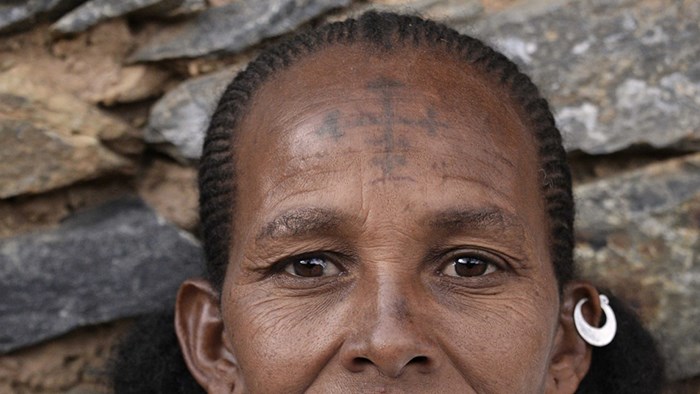 Tattoos have become commonplace in modern American culture. According to a 2006 Pew Research Poll, more than one third of Americans between the ages of 18 and 40 have at least one tattoo. Body art has become yet another way for people to express their beliefs and values. Young Christians have joined the trend, emblazoning Bible verses, crosses, or fish symbols on their biceps or ankles. But they are certainly not the first to do so in the history of the church. Some early Christians, including many in Egypt, took the ancient practice of tattooing and infused it with Christian meaning.
Christianity found fertile ground in Egypt in the first few centuries after Christ, and the Coptic church grew and assumed a position of leadership in the late Roman Empire. The great Egyptian city of Alexandria held center stage in many early Christian controversies (including the debate over Christ's divinity), and monasticism began in the deserts of Egypt. By the time Arab Muslims invaded Egypt between 639 and 641, therefore, the vast majority of Egyptians were practicing Christians. Arab conquerors adopted the Coptic word kubti, meaning "Egyptians," which eventually evolved into the name "Copt." So strong was the link between Egyptians and Christianity that the Arabs used the word "Copt" to refer both to their subjects' ancestry and to their religion. To this day, a Copt is a Christian of Egyptian descent living in Egypt or abroad.
Throughout much of Coptic church history, Egyptian Christians have been a minority in their own land. The Arabs invaded Egypt because of its strategic position within the Byzantine Empire as well as its close proximity to natural resources. Within two centuries, the minority ...
You have reached the end of this Article Preview